Infosec IQ release: Automate your response to employee-reported emails
September 21, 2020
You can now automatically deliver an email notification to employees when they report a suspicious email from their inbox. The latest release also brings new training modules and an updated email notification editor to Infosec IQ.
Jump ahead
Send PhishHunter notifications automatically
When an employee reports a suspicious email, you can now send them an automated notification once the email passes through PhishHunter threat analysis and matches one of your custom rules. This allows you to automatically respond to employees and provide feedback such as the details of the email and the likelihood it was safe or malicious based on your matched rule.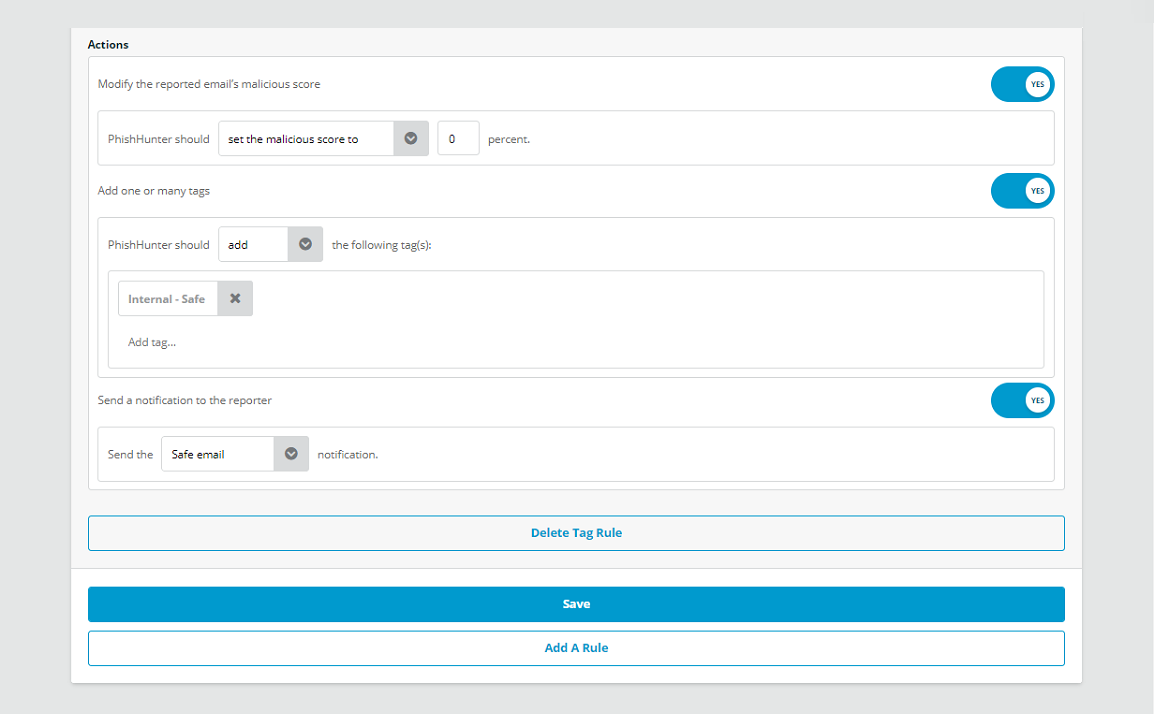 How it works
When you create a custom rule from the PhishHunter Orchestration Center, you can now toggle Send a notification to the reporter and assign a notification before saving your rule.
When an employee reports an email using PhishNotify, it passes through PhishHunter threat analysis before checking for matches to any of your custom rules.
If a reported email matches the conditions of a custom rule with notifications enabled, the assigned email notification is delivered to the learner.
Watch the latest training modules
Need to Know: Business Email Compromise
Karen is asked to process an unusual request, but it's not her department. Is it business as usual, or is there something more sinister going on?
The office wants to properly dispose of a broken piece of equipment. Unfortunately, they haven't gotten the idea of "proper disposal" quite right. Join Anthony and Mr. Louis as they pay their respects to one dearly departed printer.
Password Security Basics
Teach the best practices for creating and managing strong passwords, how to safely store passwords and what to do if you suspect a password has been compromised.
Watch the new training modules from the Infosec IQ Content Library.
Improved notification builder
The AwareEd, PhishSim and PhishHunter notification pages now extend the full width of the page, giving you a larger workspace when building, editing and previewing notification emails.
See what's coming next
Want a preview of the training content and features coming soon? Read the LX Labs roadmap to see what our talented content team is working on and reference the Infosec IQ product roadmap for upcoming features.
Contact Information
Jeff Peters