CRISC Training Boot Camp
Learn the principles and practices of IT governance. Build your knowledge around how IT risk relates to your organization and prepare to earn your Certified in Risk and Information Systems Control (CRISC) certification.
Limited-time offer: Save an additional $500 on your boot camp
Earn your CRISC, guaranteed!
Infosec's CRISC Boot Camp is designed for IT professionals who are tasked with identifying, assessing and evaluting organizational risk. You'll learn about identifying and evaluating entity-specific risk, as well as how to help enterprises accomplish business objectives by designing, implementing, monitoring and maintaining risk-based, efficient and effective information systems controls.
You'll leave fully prepared to earn your CRISC, one of the most in demand certifications a risk professional can achieve.
Skill up and get certified, guaranteed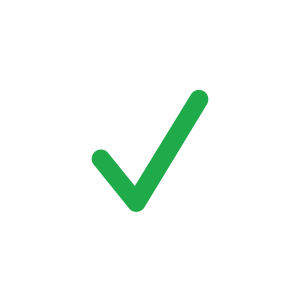 Exam Pass Guarantee
If you don't pass your exam on the first attempt, get a second attempt for free. Includes the ability to re-sit the course for free for up to one year.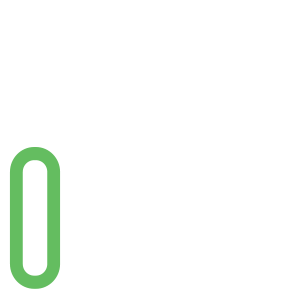 100% Satisfaction Guarantee
If you're not 100% satisfied with your training at the end of the first day, you may withdraw and enroll in a different Flex Pro or Flex Classroom course.
Knowledge Transfer Guarantee
If an employee leaves within three months of obtaining certification, Infosec will train a different employee at the same organization tuition-free for up to one year.
What's included?
93% pass rate — the best in the industry
Three days of training with an expert instructor
Infosec digital courseware (physical textbooks available to purchase)
ISACA review manual
ISACA CRISC exam voucher
90-day access to course replays (Flex Pro)
Curated videos from other top-rated instructors (Flex Pro)
100% Satisfaction Guarantee
Exam Pass Guarantee (Flex Pro)
Course objectives
This boot camp prepares you to pass the ISACA CRISC exam, which covers four domain areas designed to reflect the work performed by IT risk professionals:
Domain 1: IT risk identification
Domain 2: IT risk assessment
Domain 3: Risk response and mitigation
Domain 4: Risk and control monitoring and reporting
Award-winning training that you can trust
Best Software - Highest Satisfaction
Infosec Skills
Best IT Security-related Training Program
Infosec Skills
Best Cybersecurity Podcast
Cyber Work with Chris Sienko
Innovation Award - Software
Infosec
Technical Skills Development Software
Infosec Skills
Who should attend?
IT and risk professionals
Business analysts
Project managers
Compliance professionals
Anyone tasked with identifying, evaluating and mitigating organizational risk
Prerequisites
There are no prerequisites to take the exam. However, in order to apply for certification you must meet the necessary experience requirements as determined by ISACA: a minimum of  three years of cumulative work experience performing the tasks of a CRISC professional across two of the four CRISC domains. Of these two required domains, one must be in either domain 1 or 2 (risk identification or assessment).
Why choose Infosec
Your flexible learning experience
Infosec Flex makes expert, live instruction convenient with online and in-person formats tailored to how, when and where you learn best.

Public training boot camps held nationwide
Pre-study course materials

Live instruction

Digital courseware

Daily reinforcement materials

Catered lunches

Infosec community forum access

100% Satisfaction Guarantee
Knowledge Transfer Guarantee

Most Popular
Immersive, live-streamed instruction
Pre-study course materials

Live instruction

Digital courseware

Daily reinforcement materials

Detailed performance reporting

Video replays

90-day extended access to materials

Infosec community forum access

Exam Pass Guarantee
100% Satisfaction Guarantee

Tailored team training at your location
Pre-study course materials

Live, customized instruction at your location

Digital courseware

Daily reinforcement materials

Detailed team performance reporting

Video replays

90-day extended access to materials

Infosec community forum access

Exam Pass Guarantee
100% Satisfaction Guarantee
Knowledge Transfer Guarantee
What you'll learn
Identify risks related to an organization's internal and external business and IT environments
Identify potential threats and vulnerabilities to the organization's people, processes and technology
Develop and analyze IT risk scenarios to determine potential impact
Identify the effectiveness of existing controls
Identify key stakeholders and assign risk ownership
Communicate results of risk assessments
Consult with risk owners on the design and implementation of mitigating controls
Define and establish data-driven key risk indicators
Monitor changes in risk indicators
Report risk indicator changes to key stakeholders
Analyze risk indicators to determine the effectiveness of existing controls
Industry-leading exam pass rates
We don't just have great instructors, our instructors have years of industry experience and are recognized as experts. Over the past 15 years, we've helped tens of thousands of students get certified and advance their careers.
Our industry-leading curriculum and expert instructors have led to the highest pass rates in the industry. More than 93% of Infosec students pass their certification exams on their first attempt.
Can't get away for a week?
Learn CRISC on-demand.
Get the cybersecurity training you need at a pace that fits your schedule with a subscription to Infosec Skills. Includes unlimited access to hundreds of additional on-demand courses — plus cloud-hosted cyber ranges where you can practice and apply knowledge in real-world scenarios — all for just $34 a month!
70+ learning paths
500+ courses
Cloud-hosted cyber ranges and hands-on projects
Skill assessments and certification practice exams
Infosec community peer support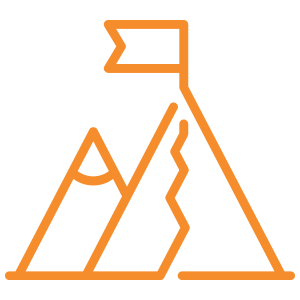 Domain 1 – IT risk identification
IT risk management best practices
Methods to identify risk
Risk culture and communication
Business IT risk strategy
Information security risk concepts and principles
Threats and vulnerabilities related to assets
IT risk related to organizational assets and business processes
IT risk scenarios
Ownership and accountability
The IT risk register
Risk capacity, risk appetite and risk tolerance
Risk awareness
Domain 2 – IT risk assessment
Risk identification vs. risk assessment
Risk assessment techniques
Analyzing risk scenarios
Current state of controls
Risk and control analysis
Risk analysis methodologies
Documenting incident response
Business-related risk
Risk associated with enterprise architecture
Data management
Domain 3 – Risk response and mitigation
Aligning risk response with business objectives
Risk response options
Analysis techniques
Vulnerabilities associated with new controls
Developing a risk action plan
Business process review tools and techniques
Control design and implementation
Control monitoring and effectiveness
Characteristics of inherent and residual risk
Control activities, objectives, practices and metrics
System control design and implementation
Impact of emerging technologies on design and implementation of controls
Control ownership
Risk management procedures and documentation
Risk responses and the risk action plan
Domain 4 – risk and control monitoring and reporting
Key risk indicators
Key performance indicators
Data collection and extraction tools and techniques
Changes to the IT risk profile
Monitoring controls
Control assessment types
Results of control assessment
Changes to the IT risk profile
Exceptional learning experiences powered by LX Labs cyber expertise
Infosec Skills boot camps are powered by LX Labs — our elite team of cyber SMEs, learning specialists and community of top-ranked security instructors, published authors and sought-after industry leaders. We rigorously vet each boot camp to guarantee it meets certification and compliance requirements and aligns with recognized guidelines like the NICE Cybersecurity Workforce Framework.
Frequently asked questions
Why is getting certified an important part of a career in IT risk and control?

Professionals in the IT risk and control field often seek certification in order to hone their skills and prove their legitimacy among peers. Professional development is a key motivator for CRISC candidates, as they wish to implement effective and risk-based information system controls for their organizations.

What are the pre-requirements for taking the CRISC?

Aspiring candidates must have three cumulative years of work experience in the fields of IT risk management and IS control, performing the tasks of a CRISC professional. There are no substitutions or experience waivers for this particular ISACA credential. Click here for more info on CRISC prerequisites.

What qualifies as IT risk and control experience?

In order to define the task domains of IT risk and control, ISACA has provided a Job Practice article. Note that work experience must be gained from at least two of the four domains, and that one of these domains must be either domain 1 or domain 2. Click here to view the definitions of the four domains.

How does the CRISC examination process work?

The CRISC exam is a 150 question, multiple choice test that must be completed in a timeframe of four hours. It is scored on a scale of 200 to 800, with 450 points being the minimum passing score. Click here for more exam information.

Is the live online Flex Pro CRISC boot camp as effective and informative as an in-person training session?

Absolutely. Live online Flex Pro participants of our training boot camps have access to every resource that Flex Classroom participants have, as well as valuable one-on-one instructor feedback. In addition, they get full access to all of the features in their Infosec Flex Center — plus receive an Exam Pass Guarantee.

What material is covered on the CRISC exam?

The exam consists of questions pulled from each of the four CRISC Job Practice Area domains. These are as follows: IT Risk Identification (27%), IT Risk Assessment (28%), Risk Response and Mitigation (23%), and Risk and Control Monitoring and Reporting (22%). Click here for a detailed breakdown of each domain.

What does this CRISC training course provide that other offerings do not?

Infosec's CRISC training boot camp is an intensive, three-day course designed to eliminate outside distractions. We provide award-winning training from the top security experts in the industry—so that you can join the 93% of our students who successfully pass their exam upon completion of our course! We also offer an Exam Pass Guarantee, which allows you to focus exclusively on the world of IT risk and control.

How is the CRISC certification different from other comparable security certifications?

The CRISC is for IT professionals — specifically individuals that perform risk management and implement internal controls. The closest certification to the CRISC is probably IIA's CRMA certification, which is more oriented towards internal auditors, specifically those assessing risk management processes.

How long is the CRISC certification valid after you pass the test, and what are the renewal requirements?

Like other ISACA certifications, the CRISC is valid for three years after you pass the exam. However, certain terms must be met. There is an annual maintenance fee that must be paid, and CRISC holders must participate in ISACA's CPE (Continuing Professional Education) program, reporting 20 CPE hours annually. For more renewal information, click here.

Is a CRISC exam voucher included with the purchase of this course?

Yes! The CRISC voucher is included for all participants of our CRISC training boot camp.

What are some tips for preparing for the CRISC?

Our #1 tip is to enroll in an exam training course, like the one offered here. Infosec students have the highest exam pass rate in the industry — 93%! Other resources to help you study include ISACA's certified Review Manual and Test Exam, which can be purchased by clicking here. For more training strategies, click here.

What's the job outlook for CRISC professionals?

Your CRISC credential proves that you're a dedicated professional in the field, and can help you land a high-paying job in IT risk and control. Common job titles include: Project Manager, Business Analyst, Chief Information Officer, Control Professional, IT Risk Management Professional, and many more. Click here for more job titles and related descriptions.

What is the average CRISC salary?

CRISC professionals earn an average of $127,507 annually, making the CRISC the highest-paying IT certification available. Click here for more salary data.