CCSP Training Boot Camp
Infosec's 6-day CCSP Class focuses on preparing students for the (ISC)² Certified Cloud Security Professional exam through review of the entire body of knowledge and practical question and answer scenarios in a high-energy seminar approach.
Earn your CCSP, guaranteed!
Boot camp overview
Our materials are always updated with the latest information on the exam objectives: This is NOT a CBK review – it is intense, successful preparation for CCSP certification. You receive expert mentoring by veteran security professionals which will guide you to success.
We focus on preparing you for the CCSP certification exam through drill sessions, review of the entire CBK, and practical question and answer scenarios, all following a high-energy seminar approach. Our CCSP training is the product of a wide range of leading industry experts and authors, and is considered the absolute best materials for CCSP preparation. With our CBK Experts and CCSP insiders, we have a reputation for getting at the secrets of the CCSP certification exam.
Skill up and get certified, guaranteed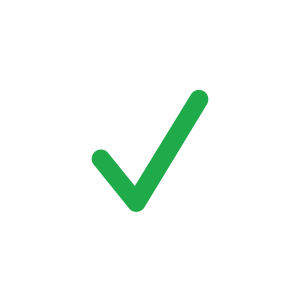 Exam Pass Guarantee
If you don't pass your exam on the first attempt, get a second attempt for free. Includes the ability to re-sit the course for free for up to one year.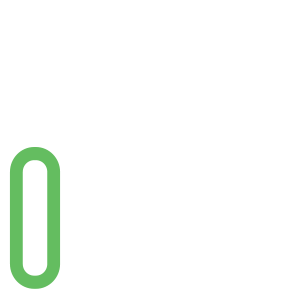 100% Satisfaction Guarantee
If you're not 100% satisfied with your training at the end of the first day, you may withdraw and enroll in a different Flex Pro or Flex Classroom course.
Knowledge Transfer Guarantee
If an employee leaves within three months of obtaining certification, Infosec will train a different employee at the same organization tuition-free for up to one year.
What's included?
93% pass rate — the best in the industry
Six days of training with an expert instructor
Immediate access to in-depth CCSP pre-study course
Infosec digital courseware (physical textbooks available to purchase)
CCSP exam voucher
90-day access to course replays (Flex Pro)
Curated videos from other top-rated instructors (add-on)
100% Satisfaction Guarantee
Exam Pass Guarantee (Flex Pro)
CCSP objectives
Upon completing this course, the participants will gain valuable knowledge and skills including the ability to:
Successfully pass the CCSP exam
Understand the fundamentals of the cloud computing architecture framework
Understand security challenges associated with different types of cloud services
Identify and evaluate security risks for their organization's cloud environments
Select and implement appropriate controls to ensure secure implementation of cloud services
Thoroughly understand the 6 essential core domains of the CCSP common body of knowledge:
Cloud Concepts, Architecture, and Design
Cloud Data Security
Cloud Platform and Infrastructure Security
Cloud Application Security
Cloud Security Operations
Legal, Risk, and Compliance
Award-winning training that you can trust
Rising Star
Partner Award
G2 Crowd High Performer
Technical Skills Development Software
Gold Winner
Best Cybersecurity Education Provider
Publisher's Choice
Security Training for Infosec Professionals
Top 20 Company
IT Training
Who should attend?
Enterprise Architects, Security Administrators, Systems Engineers, Security Architecst, Security Consultants, Security Engineers, Security Managers, Systems Architects
Prerequisites
The CCSP certification program is targeted at professionals with at least five (5) years of cumulative paid full-time information technology experience, of which three (3) years must be in information security and one (1) year in one of the 6 domains of the CCSP examination. Candidates with Cloud Security Alliance's CCSK certificate may substitute it for one (1) year of experience in one of the 6 CCSP domains.
Why choose Infosec
Your flexible learning experience
Infosec Flex makes expert, live instruction convenient with online and in-person formats tailored to how, when and where you learn best.

Public training boot camps held nationwide
Pre-study course materials

Live instruction

Digital courseware

Daily reinforcement materials

Catered lunches

Infosec community forum access

100% Satisfaction Guarantee
Knowledge Transfer Guarantee

Most Popular
Immersive, live-streamed instruction
Pre-study course materials

Live instruction

Digital courseware

Daily reinforcement materials

Detailed performance reporting

Video replays

90-day extended access to materials

Infosec community forum access

Exam Pass Guarantee
100% Satisfaction Guarantee

Tailored team training at your location
Pre-study course materials

Live, customized instruction at your location

Digital courseware

Daily reinforcement materials

Detailed team performance reporting

Video replays

90-day extended access to materials

Infosec community forum access

Exam Pass Guarantee
100% Satisfaction Guarantee
Knowledge Transfer Guarantee
Industry-leading exam pass rates
Infosec's courseware materials are always up to date and synchronized with the latest exam objectives. Our industry-leading curriculum and expert instructors have led to the highest pass rates in the industry. More than 93% of Infosec students pass their certification exams on their first attempt.
Regularly updated training
Black hat hackers are always changing their tactics to get one step ahead of the good guys. We update our course materials regularly to ensure that you learn about the current threats to your organization's networks and systems.
Can't get away for a week?
Learn CCSP on-demand.
Get the cybersecurity training you need at a pace that fits your schedule with a subscription to Infosec Skills. Includes unlimited access to hundreds of additional on-demand courses — plus cloud-hosted cyber ranges where you can practice and apply knowledge in real-world scenarios — all for just $34 a month!
400+ courses
4 cyber range environments
100+ hands-on labs
Certification practice exams
50+ learning paths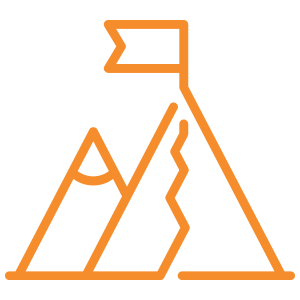 "I've taken five boot camps with Infosec and all my instructors have been great."
"The course not only met my expectations, but exceeded them. It was the most engaging online training I've ever had."
"I knew Infosec could tell me what to expect on the exam and what topics to focus on most."
CCSP Boot Camp overview
This module introduces the CCSP boot camp.
Cybersecurity basics
This module builds a baseline of cybersecurity knowledge.
Cybersecurity fundamentals 

Governance principles 

Control frameworks 

Cyber security framework (CSF) amplification framework

Regulatory compliance
Domain 1: Cloud concepts, architecture and design
This is an overview of cloud computing concepts, models (services & deployments) and principles. It builds knowledge of virtualization, treat modeling & design cloud requirements.
Cloud computing concepts

Cloud reference architecture

Deployment models

Security aspects of virtualization

Principles of secure cloud computing 

Design requirements 

Cloud model boundaries 

Protecting sensitive information 

Threat modeling 

Cloud terms you MUST know
Domain 2: Cloud data security
This module provides an overview of data classification & categorization, data lifecycle stages, data retention and auditing. It also provides an introduction to information / digital rights management.
Data classification and categorization 

Data lifecycle 

Information rights management (IRM) / digital rights management (DRM) solutions

Data retention

Data audits

Data destruction/ disposal
Domain 3: Cloud platform and infrastructure security
This module builds a baseline knowledge of cloud security strategies, risks and responsibilities, and storage, as well a business continuity program.
Cloud storage architectures 

Cloud security strategies

Cloud platform risks and responsibilities 

Disaster recovery (DR) and business continuity management (BCM)
Domain 4: Cloud application security
This module provides an overview of the software development lifecycle, testing, architecture and auditing of cloud services.
Cloud secure software development lifecycle (SDLC) 

Software security testing 

Application architecture elements of cloud services 

Auditing in the cloud
Domain 5: Cloud security operations
This module discusses requirements of the Uptime Institute for achieving data center high availability through redundancy, capacity/maintenance monitoring, risk management and change/configuration monitoring to achieve high availability, datacenter redundancy and standards.
Physical/logical operations 

Monitoring, capacity and maintenance 

Change and configuration management 

Managing risks 

Security training and awareness
Domain 6: Legal, risk and compliance
This module discusses relevant jurisdictional laws, statues, regulations and frameworks as well as the doctrine of proper law for the protection of data in cloud computing.  We also explain the difference between laws, regulations and standards.  
Legal concepts 

Intellectual property 

Contract and service-level agreements (SLA's) 

Assurance frameworks and certification 

CSA security, trust and assurance registry (STAR)
CCSP test essential knowledge areas
This module provides key knowledge areas to focus studies on before sitting the CCSP exam.
Domain 1 essentials

Domain 2 essentials

Domain 3 essentials

Domain 4 essentials

Domain 5 essentials

Domain 6 essentials