CompTIA Security+ Training Boot Camp
Transform your career in 5 days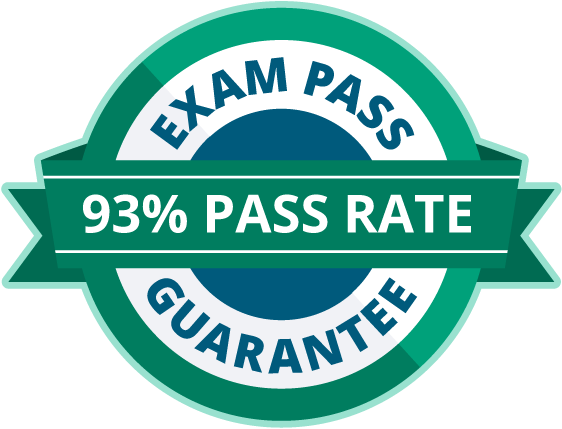 Course essentials
Boot camp at a glance
Method

Live online, in-person, team onsite

Meets 8570.1

DoD information assurance requirements
Ready to discuss your training goals? We've got you covered.
Complete the form and book a meeting with a member of our team to explore your learning opportunities.
This is where the error message would go.
Thanks! We look forward to meeting with you!
What you'll learn
Training overview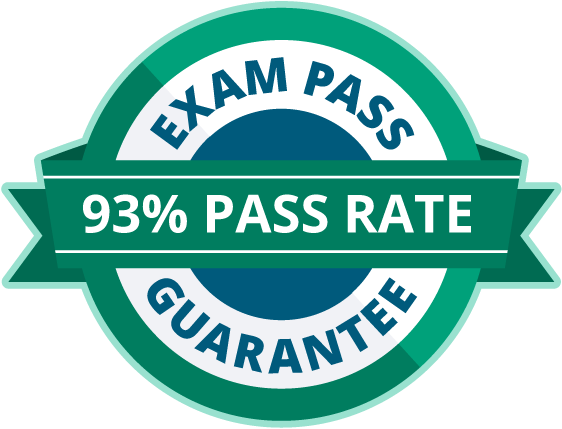 CompTIA's Security+ certification is the most popular cybersecurity certification in the world. It validates entry-level competencies and on-the-job skills across core security functions, and it is frequently requested in cybersecurity job descriptions.
With this certification, you can support your organization in various roles to identify potential security threats, improve incident response and more.
What will Security+ certification do for you?
Demonstrates core cybersecurity competencies
Wins the attention of hiring managers
Documents expertise for career advancement
Keeps you up to date on industry developments and trends
Award-winning training you can trust
What's included
Everything you need to know
90-day extended access to Boot Camp components, including class recordings

100% Satisfaction Guarantee

Exam Pass Guarantee

Exam voucher

Free 90-day Infosec Skills subscription (access to 1,400+ additional courses and labs)

Hands-on cyber ranges and labs

Knowledge Transfer Guarantee

Onsite proctoring of exam

Pre-study learning path

Unlimited practice exam attempts
What makes the Infosec Security+ prep course different?
As one of CompTIA's top partners, you can rest assured that the Security+ training materials are fully updated and synced with the latest version of the Security+ exam. In addition, you'll gain access to a Security+ prep course the moment you enroll, so you can prepare for and get the most out of your boot camp.
With 20 years of training experience, we stand by our Security+ training with an Exam Pass Guarantee. This means if you don't pass the exam on the first attempt, we'll pay for your second exam at no additional cost to you!
Before your boot camp
Prerequisites
Syllabus
Training schedule
Preparation (before the boot camp starts)
Day 1

Introduction

Threats, attacks & vulnerabilities

Social engineering techniques
Types of attacks
Application attacks
Network attacks
Threat actors
The impact of specific vulnerabilities
Security assessment techniques
Pentesting concepts

Threats, attacks & vulnerabilities continued

Optional group & individual study

Schedule may vary from class to class
Day 2

Architecture and design

Security concepts
Cloud & virtualization
Application development, deployment and automation
Authentication and authorization
Resilience
Implications of embedded systems
Physical security
Cryptography concepts
Cryptographic algorithms
Wireless security

Architecture and design continued

Optional group & individual study

Schedule may vary from class to class
Day 3

Implementation

Secure protocols
Host and application security controls
Network architecture concepts
Wireless security
Mobile device security
Cloud & virtualization solutions
Identity & access management concepts
Implement identity & access management controls
Account management practices

Optional group & individual study

Schedule may vary from class to class
Day 4

Operations and incident response

Network reconnaissance and discovery
Following incident response procedures
Disaster recovery & continuity of operation
Sources for investigation
Mitigation techniques
Basic forensics concepts

Governance, risk and compliance

Security control types
Regulations, standards and frameworks
Security policies, plans & procedures
Data security & privacy best practices

Optional group & individual study

Schedule may vary from class to class
Day 5

SY0-601 overview

Infosec's Security+ SY0-601 exam cram

Take the SY0-601 exam

Schedule may vary from class to class
Exam Pass Guarantee
If you don't pass your exam on the first attempt, get a second attempt for free. Includes the ability to re-sit the course for free for up to one year (does not apply to CMMC-AB boot camps).
100% Satisfaction Guarantee
If you're not 100% satisfied with your training at the end of the first day, you may withdraw and enroll in a different online or in-person course.
Knowledge Transfer Guarantee
If an employee leaves within three months of obtaining certification, Infosec will train a different employee at the same organization tuition-free for up to one year.
FAQ
Frequently asked questions
Why should I get CompTIA Security+ certified?

The internationally recognized CompTIA Security+ certification is a sought-after and high-demand credential for information security professionals seeking to enter the cybersecurity job market.

Show hiring and department managers you have what it takes to be an irreplaceable asset to the organization. This certification is for entry-level students or IT professionals looking to level up. For additional information, visit our Security+ Certification Hub.
Should I get another certification before I take the Security+ exam?

Students are not required to possess any other certifications before taking the Security+ exam.

It is highly suggested that students obtain the CompTIA Network+, or have equivalent knowledge, beforehand. This certification will help build foundational knowledge that can be applied to the Security+ exam.
What is the difference between SY0-501 and SY0-601 exams?

As an industry leader in the information security industry, CompTIA issues updates to certification exams to ensure students are being tested on the most relevant information, including emerging threats and new technologies.

Most recently, CompTIA updated its Security+ exam from the SY0-501 to the SY0-601.

The SY0-501 exam was officially retired on July 31, 2021 and all students now take the SY0-601.

There are six primary differences between SY0-501 and SY0-601 that students should be aware of:

Newer Security+ 601 skills include more threats; cloud environments; entry-level incident response; and governance, risk and compliance (GRC).
There are fewer domains in the new version: 5 instead of 6.
There are fewer objectives: 35 instead of 37.
There are 25% more bulleted examples listed under each objective to help contextualize the meaning of the objective. Although the exam questions are not based on the bulleted examples, students should be familiar with all of them.
Several exam domains and exam objectives were re-ordered and re-named to address instructional design improvements. For example, the previous Technologies and Tools domain was broken apart into the domains where the technologies and tools were applied.
Bloom's taxonomy indicates more application of skills and slightly less analysis overall. Analysis skills are taught in CySA+, which is higher up the cybersecurity career pathway. Application of skills, such as administration and configuration, are covered in Security+.

Watch our webinar, CompTIA Security+: Everything you need to know about the SY0-601 update, featuring CompTIA Director of Products Patrick Lane, to learn more about the update.
What are performance-based questions (PBQs)? And why do they matter?

The Security+ performance-based questions come in various formats and require students to perform a specific task or solve a problem in a simulated environment.

These questions are more involved than standard multiple-choice, fill-in-the-blank or drag-and-drop questions and are used to gauge a student's skillset in replicated scenarios that they may face during the course of their work.
What do I need to know about the new performance-based questions (PBQs)?

First, there may be questions in which there is more than one way to arrive at a correct answer. In these instances, the test taker will receive full points if the correct solution is achieved.

Second, on all CompTIA exams, there is a timer; however, with PBQs, this timer is not visible to the test taker.

Third, partial credit on answers is occasionally offered but is not guaranteed.
How is the Security+ related to the DoD 8570?

The Security+ fulfills the requirements for Department of Defense (DoD) Directive 8570, which is mandatory if you are looking to get a government job that is involved with any aspect of information security.

Read our blog for a more detailed account of the relationship between Security+ and DoD 8570.
Meets 8570.1 requirements
Attention DoD Information Assurance workers! This boot camp helps meet U.S. Department of Defense Directive 8570.1 requirements for department employees or contractors engaged in work related to information security.
You're in good company
The instructor was able to take material that prior to the class had made no sense, and explained it in real world scenarios that were able to be understood.
Erik Heiss, United States Air Force
I really appreciate that our instructor was extremely knowledgeable and was able to provide the information in a way that it could be understood. He also provided valuable test-taking strategies that I know not only helped me with this exam, but will help in all exams I take in the future.
Michelle Jemmott, Pentagon
The course was extremely helpful and provided exactly what we needed to know in order to successfully navigate the exam. Without this I am not confident I would have passed.
Robert Caldwell, Salient Federal Solutions
Explore our top boot camps
More learning opportunities