Ethical Hacking Dual Certification Boot Camp (CEH and PenTest+)
Transform your career in 5 days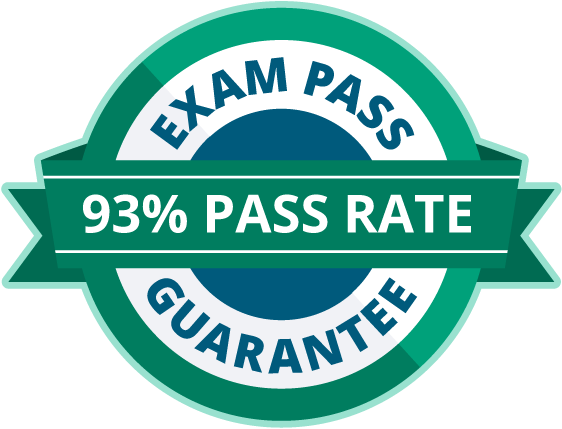 Course essentials
Boot camp at a glance
Method

Live online, in-person, team on-site

Experience

0-1 year OS systems experience

Meets 8570.1

DoD Information Assurance requirements
What you'll learn
Training overview
Delve into the tools and techniques used by cybercriminals over five days. Gain in-depth training in ethical hacking methodologies through lectures and hands-on labs. Our cloud-hosted cyber range provides practical experience in reconnaissance, system access, vulnerability exploitation and data exfiltration.
You'll gain two highly sought-after certifications: EC-Council Certified Ethical Hacker (CEH) and CompTIA PenTest+. These certifications validate your ability to assess and measure threats to information assets and identify vulnerabilities in your organization's systems. With these certifications in hand, you're well-equipped to protect your organization from malicious actors.
Who should attend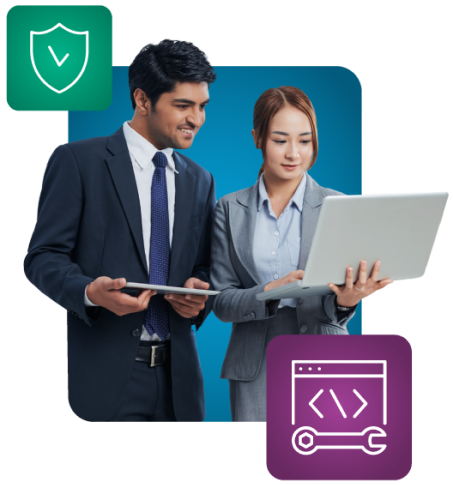 Award-winning training you can trust
Ready to discuss your training goals? We've got you covered.
Complete the form and book a meeting with a member of our team to explore your learning opportunities.
This is where the error message would go.
Thanks! We look forward to meeting with you!
What's included
Everything you need to know
90-day extended access to Boot Camp components, including class recordings

100% Satisfaction Guarantee

Exam Pass Guarantee

Exam voucher

Free 90-day Infosec Skills subscription (access to 1,400+ additional courses and labs)

Hands-on cyber ranges and labs

Knowledge Transfer Guarantee

Onsite proctoring of exam

Pre-study learning path

Unlimited practice exam attempts
What makes the Infosec CEH and PenTest+ prep course different?
Our CEH and PenTest+ training is backed with an Exam Pass Guarantee. This means if you don't pass the exam on the first attempt, we'll pay for your second exam at no additional cost to you!
The CEH and PenTest+ training materials are fully updated and synced with the latest version of the exam. In addition, you'll gain access to the CEH and PenTest+ prep course the moment you enroll, so you can prepare for and get the most out of your boot camp.
Before your boot camp
Prerequisites
Syllabus
Training schedule
Preparation (before the boot camp starts)

Ethical hacking prep course
Day 1

Introduction to ethical hacking

The first half of day one focuses on learning the job duties required of a penetration tester. You will learn the ins and outs of the various penetration testing methodologies required in order for an ethical hack to be used in a business or government setting. You will also delve deep into technical material, learning how to perform network reconnaissance against modern infrastructure.

Pentesting process

Passive reconnaissance and OSINT

CTF Exercises

Schedule may vary from class to class
Day 2

Network scanning

Having learned how to gather information about several targets, we begin day two with narrowing our attack by finding potentially vulnerable systems/services. You will master the art of network scanning and service identification, and gain a deeper understanding of how systems communicate using the TCP and UDP protocols.

Target system identification, service enumeration and vulnerability scanning

CTF Exercises

Schedule may vary from class to class
Day 3

Exploitation

After gathering information about your target system, you will put all that hard work to use when you learn how to exploit those vulnerabilities. You will learn the skills to demonstrate a successful exploit of a vulnerability as well as how to gather additional credentials to exploit vulnerabilities in other systems. You will also learn useful social engineering techniques, including phishing, and methods of attacking physical security.

Password security, social engineering, and physical security

CTF Exercises

Schedule may vary from class to class
Day 4

Deep target penetration and covering tracks

After compromising a target, you will extend your access to all vulnerable systems at your target organization and learn how to covertly exfiltrate data. The second half of day four covers attacking web-based applications and understanding SQL injection.

CTF Exercises

Schedule may vary from class to class
Day 5

Scripting

Day five is dedicated toward wireless security, using basic scripts for ethical hacking, covering your tracks and post-engagement activities. You will master the ability to sniff data, clean up all traces of your activities and learn best practices for writing reports and recommending mitigation strategies.

Exam review

Take CEH exam

Schedule may vary from class to class
What's next?
After you finish the Ethical Hacking Dual Certification Boot Camp
The demand for skilled ethical hacking professionals is growing with the rise in data breaches and other malicious activities. Professionals who hold the CEH certification or the PenTest+ certification have many job titles beyond ethical hackers, such as:
Vulnerability tester
Penetration tester
Information security manager
Cyber security engineer
Security analyst
Security consultant
Forensic analyst
Unlock team training discounts
If you're like many of our clients, employee certification is more than a goal — it's a business requirement. Connect with our team to learn more about our training discounts.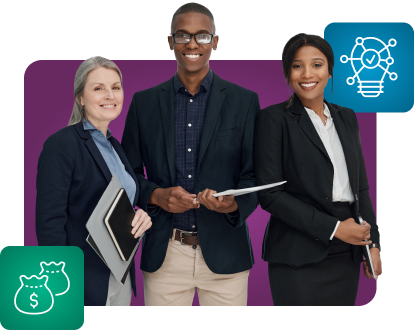 Exam Prep
Infosec Skills access
Your Infosec Skills access extends 90 days past your boot camp. Take advantage of this additional time to prepare for your exam, pursue your next certification goal or earn continuing professional education (CPE) credits.
Career Opportunities
What are the career opportunities like for CEH and PenTest+ certified professionals?
Becoming a Certified Ethical Hacker is a great way to land an important role as a cybersecurity professional. These ethical hacking certifications are a common prerequisite for security-related job roles, particularly roles related to penetration testing, red teaming or requiring security clearance.
Plus, as a certified security professional, you will likely earn a higher salary than non-certified professionals. You can use credentials like the CEH and PenTest+ to earn a higher wage. Learn more with our comprehensive guide on certified ethical hacker job outlook.
What job titles are most common for people with CEH and PenTest+ certification?
Some common positions that this certification can help you land include:
Information security manager
Average Salary
CEH and PenTest+ certification salary expectations
Certified Ethical Hackers earn a wide range of salaries based on experience, job title, location and other factors, but the average salary for a CEH holder is roughly $103,000. Read our comprehensive guide on CEH salaries to gain insights into the average salaries in the industry.

Exam Pass Guarantee
If you don't pass your exam on the first attempt, get a second attempt for free. Includes the ability to re-sit the course for free for up to one year (does not apply to CMMC-AB boot camps).

100% Satisfaction Guarantee
If you're not 100% satisfied with your training at the end of the first day, you may withdraw and enroll in a different online or in-person course.

Knowledge Transfer Guarantee
If an employee leaves within three months of obtaining certification, Infosec will train a different employee at the same organization tuition-free for up to one year.
FAQ
Frequently asked questions
Why is getting certified an important part of an ethical hacking career?

The EC-Council Certified Ethical Hacker (CEH) certification and the CompTIA PenTest+ certification demonstrate to employers you have an in-depth knowledge of ethical hacking and penetration testing. They are industry-recognized certifications that verify the training required to identify system weaknesses and vulnerabilities.
How much programming experience is typically required?

Programming experience isn't a requirement, but we recommend you have a solid understanding of at least one programming language, a familiarity with networking concepts like TCP/IP Protocol and experience using Linux and/or Unix.
How has the ethical hacking industry grown in recent years? Has the need for ethical hacking skills changed in the last five or ten years?

The ethical hacking industry has grown tremendously over the past decade and shows no signs of slowing down. The growing popularity of cloud computing and IoT devices has introduced a myriad of new vulnerabilities, further increasing the need for ethical hackers and pentesters.
How difficult is it to find security flaws in companies with significant resources? Do hackers still get paid if they fail to find security flaws?

Your experience will vary by company, but security flaws are surprisingly common in the real world. If your penetration test fails to identify any security vulnerabilities, you will still be paid for your time and services.
Do I receive one-on-one mentoring from my Ethical Hacking Boot Camp instructor? How much feedback will I receive on my coursework?

One-to-one chat sessions with instructors are an important part of our live online Ethical Hacking Boot Camp. During the training, instructors focus 100% of their time and attention on students to ensure they learn the skills to pass the CEH and PenTest+ exams.
Does the program offer training on ethical hacking specialization skills?

The Ethical Hacking Boot Camp dives deep into various specialized ethical hacking concepts, such as:

Information gathering
Network scanning
Footprinting and reconnaissance
Exploitation
Penetration testing
Web application hacking

Once you learn the basics, there are many other certifications that focus on specialized training under the larger umbrella of penetration testing and ethical hacking.
Meets 8570.1 requirements
Attention DoD Information Assurance workers! This boot camp helps meet U.S. Department of Defense Directive 8570.1 requirements for department employees or contractors engaged in work related to information security.
You're in Good Company
I have never had a better experience in any previous training. The instructor gave the information needed for the test and also shared his real-world experience to bring it together. I would not hesitate recommending this class to anyone interested in CEH.
Chris Young, Maintech
I thoroughly enjoyed the Ethical Hacking class. I would venture to say it is one of the best technical classes I have ever attended. I feel very confident that I will be able to take my learning experience and be better able to defend our company assets.
Jeremy Kicklighter, ACI Worldwide
The course materials were excellent. The class format was fantastic. The instructor not only prepared us for the examination but also spent a considerable amount of time in learning practical skills for the real world.
Stephen Field, Thomas Compliance Associates, Inc.
Explore our top boot camps
More learning opportunities