Ethical Hacking Dual Certification Boot Camp – CEH v10 and PenTest+
Discover vulnerabilities before the bad guys do! Our most popular information security and hacking training goes in-depth into the techniques used by malicious, black-hat hackers with attention-getting lectures and hands-on labs.
Earn your CEH and PenTest+, guaranteed!
This boot camp teaches you how to use the tools and techniques used by cybercriminals to perform a white-hat, ethical hack on your organization. You'll learn ethical hacking methodologies and gain hands-on hacking experience in our cloud-hosted cyber range, including reconnaissance, gaining access to systems, exploiting vulnerabilities and exfiltrating data.
You'll leave with the ability to quantitatively assess and measure threats to information assets — and discover where your organization is most vulnerable to hacking. This boot camp also prepares you to earn two in-demand certifications: EC-Council Certified Ethical Hacker (CEH) and CompTIA PenTest+.
Skill up and get certified, guaranteed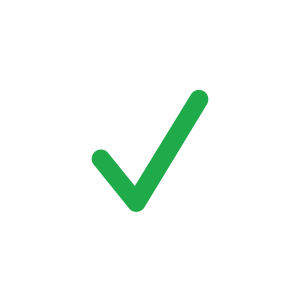 Exam Pass Guarantee
If you don't pass your exam on the first attempt, get a second attempt for free. Includes the ability to re-sit the course for free for up to one year.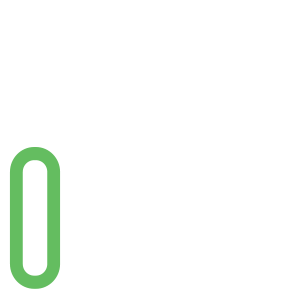 100% Satisfaction Guarantee
If you're not 100% satisfied with your training at the end of the first day, you may withdraw and enroll in a different Flex Pro or Flex Classroom course.
Knowledge Transfer Guarantee
If an employee leaves within three months of obtaining certification, Infosec will train a different employee at the same organization tuition-free for up to one year.
What's included?
93% pass rate — the best in the industry
Five days of hands-on ethical hacking training
Infosec proprietary digital courseware (physical textbooks available to purchase)
EC-Council Certified Ethical Hacker (CEH) exam voucher
CompTIA PenTest+ exam voucher
Immediate access to in-depth ethical hacking pre-study course
90-day access to cyber range (Flex Pro)
90-day access to replays of daily lessons (Flex Pro)
Curated videos from other top-rated instructors (Flex Pro)
100% Satisfaction Guarantee
Exam Pass Guarantee (Flex Pro)
Hands-on labs
Hundreds of exercises in over 20 separate hands-on labs bring you up to speed with the latest threats to which your organization is most vulnerable. Practice penetration testing in our virtualized environment that simulates a full range of servers and services used in a real company. Learn how to  compromise web servers, virtual machines, databases, routers and firewalls, and then put it all together in an unscripted evening Capture the Flag (CTF) exercise.
CTF exercises are an opportunity for you to practice your hacking skills in a real-world environment. Infosec sets up a mock company that you can freely attack without having to worry about damaging production systems. The purpose of the CTF exercises is to ensure you understand how to apply the skills you learned during the day to a real-world, ethical hacking scenario.
Award-winning training that you can trust
Best Software - Highest Satisfaction
Infosec Skills
Best IT Security-related Training Program
Infosec Skills
Best Cybersecurity Podcast
Cyber Work with Chris Sienko
Innovation Award - Software
Infosec
Technical Skills Development Software
Infosec Skills
Who should attend?
Security analysts
Security consultants
Security researchers
Anyone with a desire to learn about ethical hacking
and develop their penetration testing skills
Prerequisites
Firm understanding of the Windows Operating System
Exposure to the Linux Operating System or other Unix-based operating system
Grasp of the TCP/IP protocols
Why choose Infosec
Your flexible learning experience
Infosec Flex makes expert, live instruction convenient with online and in-person formats tailored to how, when and where you learn best.

Public training boot camps held nationwide
Pre-study course materials
Live instruction
Digital courseware
Daily reinforcement materials
Catered lunches
Infosec community forum access
100% Satisfaction Guarantee
Knowledge Transfer Guarantee

Most Popular
Immersive, live-streamed instruction
Pre-study course materials
Live instruction
Digital courseware
Daily reinforcement materials
Detailed performance reporting
Video replays
90-day extended access to materials
Infosec community forum access
Exam Pass Guarantee
100% Satisfaction Guarantee
Knowledge Transfer Guarantee

Tailored team training at your location
Pre-study course materials
Live, customized instruction at your location
Digital courseware
Daily reinforcement materials
Detailed team performance reporting
Video replays
90-day extended access to materials
Infosec community forum access
Exam Pass Guarantee
100% Satisfaction Guarantee
Knowledge Transfer Guarantee
Dual certification
Authorized training partner
Infosec is an authorized training partner of EC-Council and CompTIA, and we've won awards from both organizations for our boot camps. We go beyond the material covered in the CEH and PenTest+ to provide you with a well-rounded set of hacking and pentesting skills.
The EC-Council Certified Ethical Hacker (CEH) and CompTIA PenTest+ are two of the most in-demand hacking certifications. Infosec instructors found around 80% of the material overlaps and students get the best value by training for both certifications at the same time.
Experienced instructors
We don't just have great instructors, our instructors have years of industry experience and are recognized as experts. Infosec instructors have authored two of the top network security and ethical hacking books.
Over 98% of Infosec students attending our Ethical Hacking Boot Camp rate it 10 out of 10 stars. Students often report this is the best IT course they have ever attended, even those with over 20 years of experience in the IT field.
Can't get away for a week?
Learn ethical hacking on-demand.
Get the cybersecurity training you need at a pace that fits your schedule with a subscription to Infosec Skills. Includes unlimited access to hundreds of additional on-demand courses — plus cloud-hosted cyber ranges where you can practice and apply knowledge in real-world scenarios — all for just $34 a month!
70+ learning paths
500+ courses
Cloud-hosted cyber ranges and hands-on projects
Skill assessments and certification practice exams
Infosec community peer support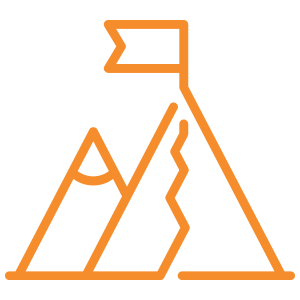 Ethical Hacking Boot Camp details
Day 1
The first half of day one focuses on learning the job duties required of a penetration tester. You will learn the ins and outs of the various penetration testing methodologies required in order for an ethical hack to be used in a business or government setting. You will also delve deep into technical material, learning how to perform network reconnaissance against modern infrastructure.
Lectures include:
Security testing methodologies
The ethical hacking profession
Planning and scoping an engagement
Legal and compliance considerations
Ethical hacking methodologies
Tools of the trade
Linux overview
Passive intelligence gathering
Abusing DNS
Abusing SNMP
Security testing methodologies
Some of the instructor-led hands-on lab exercises:
Linux fundamentals
Passive intelligence gathering
Understanding the Domain Naming System
Enumerating DNS entries to develop a focused attack strategy
Attacking the Domain Naming System
Discovering SNMP vulnerabilities and flaws
Enumerating SNMP information
Brute forcing SNMP community strings
Capture the Flag exercises
Day 2
Having learned how to gather information about several targets, we begin day two with narrowing our attack by finding potentially vulnerable systems/services. You will master the art of network scanning and service identification, and gain a deeper understanding of how systems
communicate using the TCP and UDP protocols
Lectures include:
Understanding TCP packets and structuresPassive network discovery and scanning
TCP scanning
Using differences in RFC implementations to your advantage
Scanning through firewalls
How to prevent the discovery of your reconnaissance activities
Using zombies to mask network scanning
Avoiding IDS/IPS detection
Proper identification of services
Vulnerability identification
Some of the hands-on lab exercises include:
Packet analysis
Obtaining authentication credentials via packet capture
Network scanning
Target scanning of potentially vulnerable targets
Remaining undetected while performing a network scan
Enumerating services and identifying vulnerabilities
Capture the Flag exercises
Day 3
After gathering information about your target system, you will put all that hard work to use when you learn how to exploit those vulnerabilities. You will learn the skills to demonstrate a successful exploit of a vulnerability as well as how to gather additional credentials to exploit vulnerabilities in other systems. You will also learn useful social engineering techniques, including phishing, and methods of attacking physical security.
Lectures include:
Vulnerability life cycles
Types of vulnerabilities
Flaws in encryption
Configuration errors
Buffer overflows
Stack overflows
Vulnerability mapping
Exploit utilization and delivery methods
Client side exploits
Server side exploits
Password security
Social engineering techniques
Attacking physical controls
Hashing
Rainbow tables
Attacking Windows password security
Weaknesses in Windows authentication protocols
Rainbow tables
Some of the hands-on lab exercises include:
Gaining unauthorized access to systems
Use of various payloads to increase privileges
Keystroke logging
DLL injection attack
Exploit server side applications
Gather password hashes
Exploit weaknesses in authentication protocols
Capture the Flag exercises
Day 4
After compromising a target, you will extend your access to all vulnerable systems at your target organization and learn how to covertly exfiltrate data. The second half of day four covers attacking web-based applications and understanding SQL injection.
Lectures include:
Use of Trojans
Redirecting ports to thwart firewall rules
Avoiding anti-virus detection
Lateral movement and persistence
Use of keyloggers
IDS operations and avoidance
Encrypting your communications
Protocol abuse for covert communications
Creating custom encryption tunneling applications
E-shoplifting
XSS attacks
Cross site forgery
Circumventing authentication
SQL injection discovery and exploitation
SQL data extraction
Some of the hands-on lab exercises include:
Use of Trojans
IDS usage and avoidance
Data transmission encryption techniques
Creating a custom covert channel
Web application parameter tampering
Cross site scripting attacks
SQL injection
Chaining exploits
Exploiting extended stored procedures
Capture the Flag exercises
Day 5
Day five is dedicated toward wireless security, using basic scripts for ethical hacking, covering your tracks and post-engagement activities. You will master the ability to sniff data, clean up all traces of your activities and learn best practices for writing reports and recommending mitigation strategies.
Lectures include:
Sniffing in different environments
Attack sniffers
Man-in-the-middle attacks
Wireless networking
Shared key authentication weaknesses
WEP/WPA/WPA2 cracking
Anti-forensics
Log modification/deletion
Rootkits
Introduction to scripting
Common script components
Writing effective reports
Providing mitigation recommendations
CEH exam review
PenTest+ exam review
Some of the hands-on lab exercises include:
ARP spoofing and man in the middle
Specialized sniffing
DNS spoofing
Phishing attacks
The day finishes with the CEH examination given on-site at the training location or online from home. You will receive an exam voucher to take the PenTest+ exam.
Exceptional learning experiences powered by LX Labs cyber expertise
Infosec Skills boot camps are powered by LX Labs — our elite team of cyber SMEs, learning specialists and community of top-ranked security instructors, published authors and sought-after industry leaders. We rigorously vet each boot camp to guarantee it meets certification and compliance requirements and aligns with recognized guidelines like the NICE Cybersecurity Workforce Framework.
Frequently Asked Questions
Why is getting certified an important part of an ethical hacking career?

The EC-Council Certified Ethical Hacker (CEH) certification demonstrates to employers you have an in-depth knowledge of ethical hacking and penetration testing. The CEH is a foundational certification that teaches you the skills and techniques required to identify system weaknesses and vulnerabilities.

What career opportunities are available to Ethical Hacking boot camp graduates?

An ethical hacking certification is a great way to land your first role as a cyber security professional. The CEH certification is a common a prerequisite for security-related job roles, particularly roles related to social engineering and penetration testing. As a certified security professional, you will likely earn a much higher salary than non-certified professionals, and can use credentials like the CEH to negotiable a higher salary.

How much programming experience is typically required?

Programming experience isn't a requirement, but we recommend you have a solid understanding of at least one programming language, a familiarity of networking concepts like TCP/IP Protocol, and experience using Linux and/or Unix.

How has the ethical hacking industry grown in recent years? Has the need for ethical hacking skills changed in the last five or 10 years?

The ethical hacking industry has seen seen tremendous growth over the past decade and shows no signs of slowing down. As computer technology advances, the need for white-hat hackers to protect corporate data will continue to grow along with it. The growing popularity of cloud computing and IoT devices has introduced a myriad of new vulnerabilities, further increasing the need for ethical hackers and pentesters.

What job titles are most common for people who hold the EC-Council CEH certification?

The most common and sought after job roles for ethical hackers include penetration tester, forensic analyst, network security administrator and computer network defense analyst.

How difficult is it to find security flaws in companies with significant resources? Do hackers still get paid if they fail to find security flaws?

Your experience will vary by company, but security flaws are surprisingly common in the real world. If your penetration test fails to identify any security vulnerabilities, you will still be paid for your time and services.

How much room for creativity is there in an ethical hacking job role? Are there many ways to hack a particular kind of network?

Ethical hacking is a highly creative job role and requires a specific type of mindset, not skillset. As a white-hat hacker, you will uncover the multiple ways malicious actors can break into and/or harm systems — methods that are constantly changing overtime.

What hardware and software are needed to complete the Ethical Hacking boot camp?

The only items needed to complete the Ethical Hacking boot camp include a stable Internet connection and a computer that can perform streaming activities. If you have a computer that you use to watch Netflix, you're ready to start hacking!

Is the online Ethical Hacking boot camp as effective and informative as an in-person classroom course?

Our live online Flex Pro Ethical Hacking Boot Camp provides you with the exact same learning experience you would receive in a physical classroom, without the hassle and cost of travel. You will interact with the instructor the same way you would in a physical course, and receive the same courseware, labs and exam vouchers. You will also get access to additional features via your Flex Center, such as recordings of your daily lessons, detailed reporting on exam readiness and more.

Is it possible to receive one-on-one mentoring from a Ethical Hacking boot camp instructor? How much feedback will I receive on my coursework?

Absolutely! One-to-one chat sessions with instructors is an important part of our live online Flex Pro Ethical Hacking boot camp. During the boot camp, instructors focus 100% of their time and attention on students to ensure you are learning the skills needed to pass your CEH exam. After class, you will have access to optional capture-the-flag exercises until 10:30 p.m. Our Ethical Hacking boot camp even includes a eight-hour, post-class penetration test assessment to help you evaluate your pentesting aptitude.

Does the program offer training on ethical hacking specialization skills?

Our Ethical Hacking boot camp dives deep into a variety of specialized ethical hacking concepts: information gathering; network scanning; footprinting and reconnaissance; exploitation; penetration testing; web application hacking and more.

Why is the Ethical Hacking boot camp a necessary addition to the other popular certification programs?

The CEH certification provides you with an in-depth view into ethical hacking and penetration testing, putting you at the top of your field.

What does this training offer that other certification prep courses do not?

Infosec's CEH training has the highest certification pass rate in the industry — 93%! If you choose to take the course via our popular live online Flex Pro option, you will also receive our Exam Pass Guarantee. This means if you fail the exam the first time, we'll pay for your second attempt FREE.