CompTIA CASP+ Training Boot Camp
Transform your career in 5 days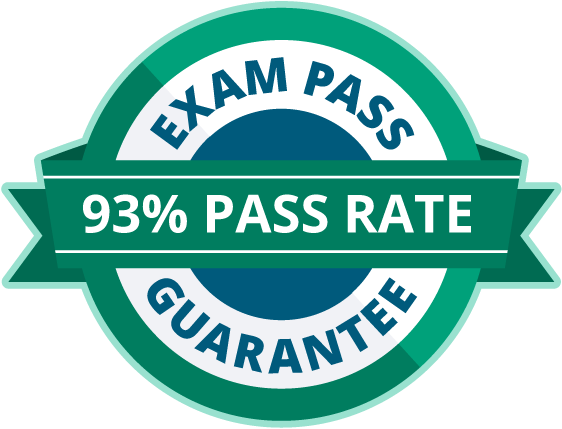 Course essentials
Boot camp at a glance
Method

Live online, in-person, team onsite

Meets 8570.1

DoD information assurance requirements
Ready to discuss your training goals? We've got you covered.
Complete the form and book a meeting with a member of our team to explore your learning opportunities.
This is where the error message would go.
Thanks! We look forward to meeting with you!
What you'll learn
Training overview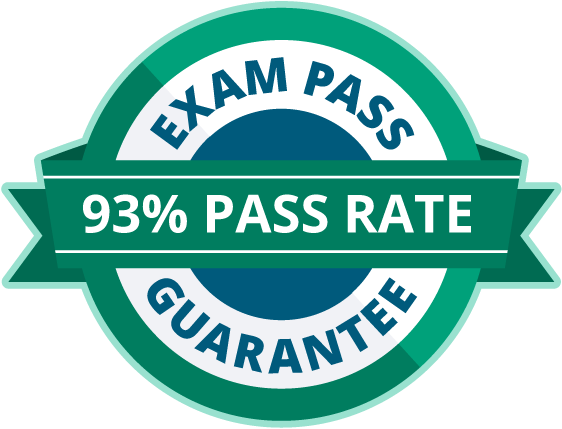 Get ready to take your technical skills to the next level. Our CASP+ Boot Camp dives deep into security architecture, security operations, security engineering, cryptography and governance, risk and compliance. As you prepare for your CASP+ exam, you'll apply critical thinking to propose and implement solutions that map to enterprise drivers.
Who should attend:
Security architects
Security engineers
Security analysts
Security operations center (SOC) managers
Cyber risk analysts
Anyone who wants to learn advanced cybersecurity practitioner skills
Award-winning training you can trust
What's included
Everything you need to know
90-day extended access to Boot Camp components, including class recordings

100% Satisfaction Guarantee

Exam Pass Guarantee

Exam voucher

Free 90-day Infosec Skills subscription (access to 1,400+ additional courses and labs)

Knowledge Transfer Guarantee

Onsite proctoring of exam

Pre-study learning path

Unlimited practice exam attempts
What makes the Infosec CASP+ prep course different?
As one of CompTIA's top partners, you can rest assured that the CASP+ training materials are fully updated and synced with the latest version of the CASP+ exam. In addition, you'll gain access to a CASP+ prep course the moment you enroll, so you can prepare for and get the most out of your boot camp.
With 20 years of training experience, we stand by our CASP+ training with an Exam Pass Guarantee. This means if you don't pass the exam on the first attempt, we'll pay for your second exam at no additional cost to you!
Before your boot camp
Prerequisites
Syllabus
Training schedule
Preparation (before the boot camp starts)
Day 1

Performing Risk Management Activities

Summarizing Governance & Compliance Strategies

Implementing Business Continuity & Disaster Recovery
Day 2

Implementing Business Continuity & Disaster Recovery continued

Identifying Infrastructure Services

Performing Software Integration
Day 3

Explain Virtualization, Cloud and Emerging Technology

Exploring Secure Configurations and System Hardening

Understanding Security Considerations of Cloud and Specialized Platforms
Day 4

Implementing Cryptography

Implementing Public Key Infrastructure (PKI)

Architecting Secure Endpoints

Summarizing IIoT & IoT Concepts
Day 5

CASP+ exam review

Schedule may vary from class to class
Exam Pass Guarantee
If you don't pass your exam on the first attempt, get a second attempt for free. Includes the ability to re-sit the course for free for up to one year (does not apply to CMMC-AB boot camps).
100% Satisfaction Guarantee
If you're not 100% satisfied with your training at the end of the first day, you may withdraw and enroll in a different online or in-person course.
Knowledge Transfer Guarantee
If an employee leaves within three months of obtaining certification, Infosec will train a different employee at the same organization tuition-free for up to one year.
FAQ
Frequently asked questions
What is the CASP+ certification?

The CASP+ certification is a globally recognized credential that validates the advanced skills and knowledge required to design and implement secure solutions across complex environments. It demonstrates enterprise security architecture, risk management, research and collaboration expertise.
Is CASP+ an advanced-level course?

CASP+ is an advanced-level certification beyond the foundational knowledge covered in entry-level certifications like CompTIA Security+. It is designed for cybersecurity professionals with 5-10 years of experience and is the most advanced cybersecurity certification CompTIA offers.
Is CASP+ harder than CISSP?

Comparing the difficulty of CASP+ and CISSP (Certified Information Systems Security Professional) can vary depending on your background and experience. Both certifications cover different aspects of cybersecurity. CASP+ focuses on advanced technical skills and practical application, while CISSP has a broader scope, including managerial and policy aspects.
Why do you need the CASP+ certification?

The CASP+ certification is highly valued in the cybersecurity industry and can open doors to various career opportunities. It is particularly beneficial for individuals aspiring to work in roles such as security architect, security engineer, security analyst or security operations center (SOC) manager. The certification validates your expertise in designing and implementing secure solutions, making you an asset in protecting organizations against sophisticated cyber threats.
Is the CASP+ certification worth the investment?

The value of the CASP+ certification lies in its recognition and relevance within the cybersecurity industry. It demonstrates your advanced skills and knowledge, making you stand out among other professionals. Your certification could help you increase your earning potential and expand job opportunities.
Meets 8570.1 requirements
Attention DoD Information Assurance workers! This boot camp helps meet U.S. Department of Defense Directive 8570.1 requirements for department employees or contractors engaged in work related to information security.
You're in Good Company
The course was a game-changer! It provided me with the information I needed directly and engagingly. Our instructor was a true maestro, weaving real-life examples into the curriculum and making the learning experience enjoyable and fun!
Timothy Twyman, Department of Defense
At Infosec, they truly care about every learner's success. Our instructor had an uncanny ability to understand our unique learning styles and deliver the material in a way that resonated with all participants. No one was left behind in this unforgettable class!
Paul Gatewood, Deloitte Consulting
I was blown away by Infosec! The instructor's strategic delivery of information ensured that everyone understood the concepts. I'd jump at the chance to take another class or certification prep course with them!
Sylvia Swinson, Texeltek
Explore our top boot camps
More learning opportunities