CASP+ Training Boot Camp
Take your cybersecurity skills to the next level by becoming a CompTIA Advanced Security Practitioner (CASP+). You'll learn the "how to" of implementing cybersecurity solutions and leave with one of the industries most respected certifications.
Earn your CASP+, guaranteed!
Boot camp overview
Infosec's authorized CompTIA CASP+ Boot Camp is a comprehensive five-day training that teaches you the skills required to conceptualize, design and engineer secure solutions across complex enterprise environments. You'll apply critical thinking across a spectrum of security disciplines to propose and implement solutions that map to enterprise drivers.
You'll leave the boot camp fully prepared to earn your CASP+ certification, which validates your knowledge and technical skills around analyzing security risks, identifying industry trends and implementing enterprise security solutions.
Skill up and get certified, guaranteed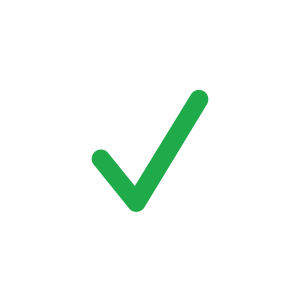 Exam Pass Guarantee
If you don't pass your exam on the first attempt, get a second attempt for free. Includes the ability to re-sit the course for free for up to one year.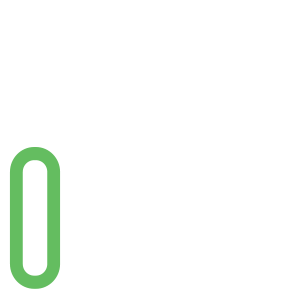 100% Satisfaction Guarantee
If you're not 100% satisfied with your training at the end of the first day, you may withdraw and enroll in a different Flex Pro or Flex Classroom course.
Knowledge Transfer Guarantee
If an employee leaves within three months of obtaining certification, Infosec will train a different employee at the same organization tuition-free for up to one year.
What's included?
93% pass rate — the best in the industry
Five days of training with an expert instructor

Immediate access to in-depth CASP+ pre-study course 

Infosec digital courseware (physical textbooks available to purchase)

CompTIA CASP+ exam voucher

90-day access to course replays (Flex Pro)

Curated videos from other top-rated instructors (Flex Pro)

100% Satisfaction Guarantee

Exam Pass Guarantee (Flex Pro)
Course details
This boot camp prepares you to pass the CompTIA CASP+ exam, which is focused on five domain areas:
Risk management

Enterprise security architecture

Enterprise security operations

Technical integration of enterprise security

Research, development and collaboration
Award-winning training that you can trust
Best Software - Highest Satisfaction
Infosec Skills
Best IT Security-related Training Program
Infosec Skills
Best Cybersecurity Podcast
Cyber Work with Chris Sienko
Innovation Award - Software
Infosec
Technical Skills Development Software
Infosec Skills
Who should attend?
Security architects

Security engineers

Technical lead analysts

Anyone who wants to learn advanced
cybersecurity practitioner skills
Prerequisites
CompTIA recommends at least ten years of experience in IT administration, with at least five of those years including hands-on technical security experience.
Why choose Infosec
Your flexible learning experience
Infosec Flex makes expert, live instruction convenient with online and in-person formats tailored to how, when and where you learn best.

Public training boot camps held nationwide
Pre-study course materials

Live instruction

Digital courseware

Daily reinforcement materials

Catered lunches

Infosec community forum access

100% Satisfaction Guarantee
Knowledge Transfer Guarantee

Most Popular
Immersive, live-streamed instruction
Pre-study course materials

Live instruction

Digital courseware

Daily reinforcement materials

Detailed performance reporting

Video replays

90-day extended access to materials

Infosec community forum access

Exam Pass Guarantee
100% Satisfaction Guarantee

Tailored team training at your location
Pre-study course materials

Live, customized instruction at your location

Digital courseware

Daily reinforcement materials

Detailed team performance reporting

Video replays

90-day extended access to materials

Infosec community forum access

Exam Pass Guarantee
100% Satisfaction Guarantee
Knowledge Transfer Guarantee
What you'll learn
Analyzing security risks and frameworks
Comparing policies and procedures based on organizational requirements
Executing risk mitigation strategies and controls
Integrating network and security components, concepts and architectures
Integrating security controls for host, mobile and small form factor devices
Conducting security assessments using appropriate methods and tools
Implementing incident response and recovery procedures
Integrating cloud and virtualization technologies into secure enterprise architecture
Integrating and troubleshooting advanced authentication and authorization technologies
Implementing cryptographic techniques
Applying research methods to determine industry trends and their impact to the enterprise
Implementing security activities across the technology life cycle
Industry-leading exam pass rates
We don't just have great instructors, our instructors have years of industry experience and are recognized as experts. Over the past 15 years, we've helped tens of thousands of students get certified and advance their careers. Our industry-leading curriculum and expert instructors have led to the highest pass rates in the industry. More than 93% of Infosec students pass their certification exams on their first attempt.
CompTIA authorized training partner
Infosec is an authorized training partner of CompTIA, and our training has won awards from CompTIA, including the CompTIA Outstanding Partner Award.
Can't get away for a week?
Learn CASP+ on-demand.
Get the cybersecurity training you need at a pace that fits your schedule with a subscription to Infosec Skills. Includes unlimited access to hundreds of additional on-demand courses — plus cloud-hosted cyber ranges where you can practice and apply knowledge in real-world scenarios — all for just $34 a month!
70+ learning paths
500+ courses
Cloud-hosted cyber ranges and hands-on projects
Skill assessments and certification practice exams
Infosec community peer support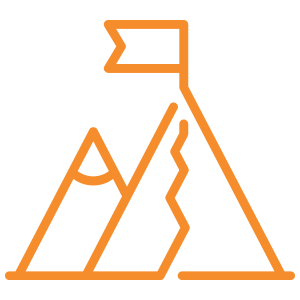 Day 1
Managing risk
Identify the importance of risk management

Assess risk

Mitigate risk

Integrate documentation into risk management
Integrating computing, communications and business disciplines
Facilitate collaboration across business units

Secure communications and collaboration solutions

Implement security activities throughout the technology life cycle
Using research and analysis to secure the enterprise
Determine industry trends and effects of the enterprise

Analyze scenarios to secure the enterprise
Day 2
Integrating advanced authentication and authorization
Implement authentication and authorization technologies

Implement advanced identity management
Implementing cryptographic techniques
Describe cryptographic concepts

Choose cryptographic techniques

Choose cryptographic implementations
Day 3
Implementing security controls for hosts
Select host hardware and software

Harden hosts

Virtualize servers and desktops

Implement cloud augmented security services

Protect boot loaders
Implementing security controls for enterprise storage
Identify storage types and protocols

Implement secure storage controls
Analyzing and implementing network security
Analyze network security components and devices

Analyze network-enabled devices

Analyze advanced network design

Configure controls for network security
Day 4
Implementing security controls for applications
Identify general application vulnerabilities

Identify web application vulnerabilities

Implement application security controls
Integrating hosts, storage, networks and applications in a secure enterprise architecture
Implement security standards in the enterprise

Select technical deployment models

Secure the design of the enterprise infrastructure

Secure enterprise application integration enablers
Day 5
Conducting vulnerability assessments

Select vulnerability assessment methods

Select vulnerability assessment tools

Responding to and recovering from incidents

Design systems to facilitate incident response

Conduct incident and emergency responses

CASP+ exam review

Take the CASP+ exam
Exceptional learning experiences powered by LX Labs cyber expertise
Infosec Skills boot camps are powered by LX Labs — our elite team of cyber SMEs, learning specialists and community of top-ranked security instructors, published authors and sought-after industry leaders. We rigorously vet each boot camp to guarantee it meets certification and compliance requirements and aligns with recognized guidelines like the NICE Cybersecurity Workforce Framework.