Scholarship finalist: Kevin Wolf went from accountant to cybersecurity officer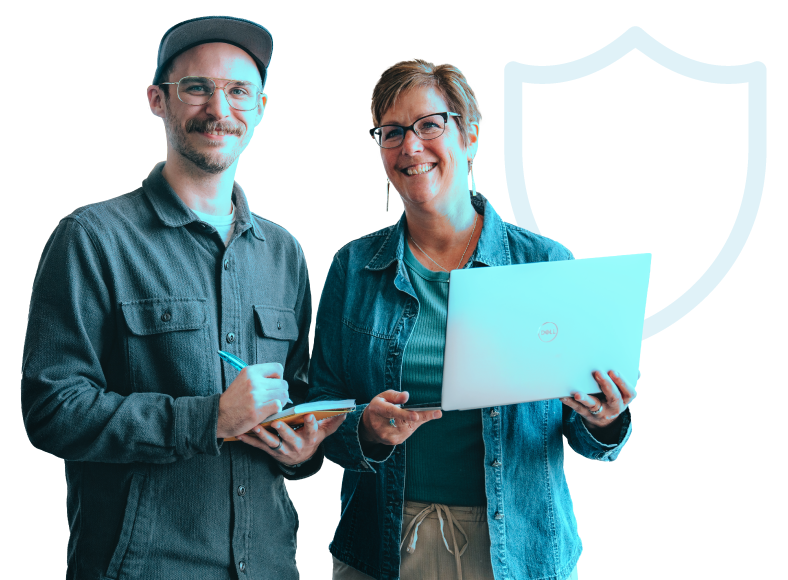 Infosec military scholarship finalist Kevin Wolf didn't follow a straightforward career path to cybersecurity. After earning his bachelor's degree in business finance, Wolf worked as a medical operations officer. This led to a job with the Army National Guard Defensive Cyber Operations Element (DCOE) as an information security analyst.
Wolf's enthusiasm with information security helped him win the position despite his minimal formal training.
"I interviewed, told them about my passion for the field of work and that I would do whatever it takes to learn the craft," Wolf said. "I never thought I would be able to receive a new job as an officer in the Army. I had earned the position."
Applying for Infosec's Military Cybersecurity Scholarship
After coming on as an analyst, Wolf split his time between his National Guard cybersecurity role and an accounting job at a CPA firm, quickly realizing he needed to gain more information security knowledge. This led him, in part, to apply for Infosec's 2018 Military Cybersecurity Scholarship.
As a scholarship finalist, Wolf earned free enrollment into three Flex Pro certification trainings:
Wolf already had a positive experience in the Security+ Boot Camp.
"The instructor put a lot of real-life experience into it," Wolf said. "Whenever he came to something that he had firsthand knowledge on, he would stop and go through his experience with the subject, and it made it a lot more fun, a more interactive course. I think I took the test a week after the course — passed it."
Growing more opportunities in cybersecurity
The cybersecurity professional shortage has grown to nearly three million, with approximately 498,000 openings in North America, according to (ISC)².
Infosec's four scholarship programs are aimed at helping close that gap by training more motivated individuals like Kevin Wolf as cybersecurity professionals. This year we've partnered with CompTIA to expand the scholarship program to more than $155,000 in training and certification vouchers, including:
"We believe good people empowered with the right education can beat the bad guys," said Jack Koziol, Infosec CEO. "Businesses big and small, governments, and organizations everywhere are struggling to find the talent they need to keep their data safe from attacks. We hope these scholarships will encourage new talent to join us in the fight against cybercrime."