Automate more of your security awareness training program
Infosec IQ will save you time and resources by automating and streamlining the most manual portions of a security awareness program:
Assigning content
Learner management
Capturing critical data
Data sharing and analysis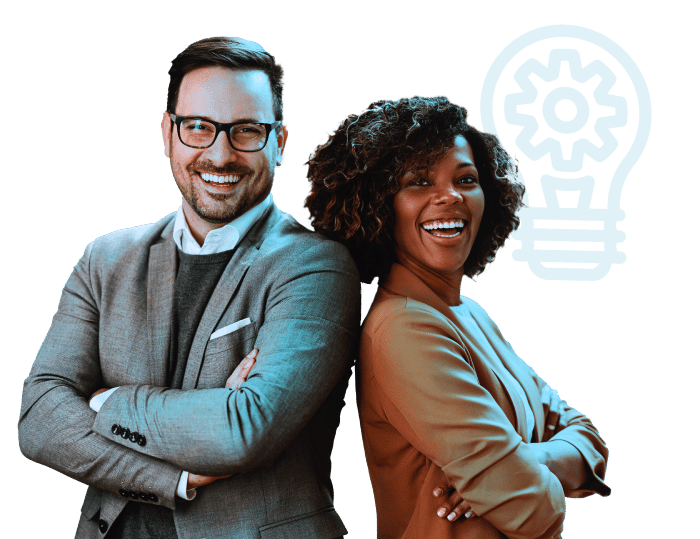 Easily assign training and simulated phishing content
Infosec IQ makes it easy for program managers to launch training and phishing campaigns through our recommended program plans and pre-configured campaign templates. Built by our expert team of content specialists, these features give you all the pieces of a successful security awareness program without all the guesswork.
NEW! We recently introduced time-saving API endpoints that allow you to launch multiple simulated phishing and training campaigns simultaneously — without using Infosec IQ's interface. These are especially useful if you're a managed service provider who manages multiple accounts or you're looking to create campaigns tailored to different departments and groups.
Streamline learner management
Infosec IQ streamlines learner provisioning and management from a single location, making it easy to automatically deliver personalized training based on a learner's department, hire date and more. This can be accomplished via our on-prem Active Directory utilizty, Azure AD integration, open API and SCIM.
Admins can enable single sign-on (SSO) to authenticate learner identities before serving training modules and prove each employee completes their own training.
Capture critical data to measure program impact
Blend employee performance data into your LMS, SIEM and other business intelligence software via our open API. This data will help you analyze the total business impact of your awareness training program.
Information accessible through our API include:
Training program completion and performance
Employee risk scores and behaviors
Employee profile information
This data is also available in Infosec IQ's reporting tool, My Dashboards, which will surface your most impactful data through visualizations.
Streamline data sharing and analysis
Infosec IQ's open API helps you aggregate key employee performance statistics alongside other business-critical data points. This simplifies information sharing with your leadership team and helps you:
Save time by consolidating reporting activities across platforms
Validate training-driven reductions in detected security events
Integrate data into your HR or LMS platform to document training performance and completion
Meet with a member of our team to learn more!
Request your API key and more information