This scholarship winner reveals the secrets to cybersecurity success
In an era of unforeseen uncertainty, Steff Allen finds himself more sure about his career choice than ever. "With everyone working remotely, it really drove home the point of how crucial and important cybersecurity is," Allen explains. "I was definitely like yep, this is where I want to go."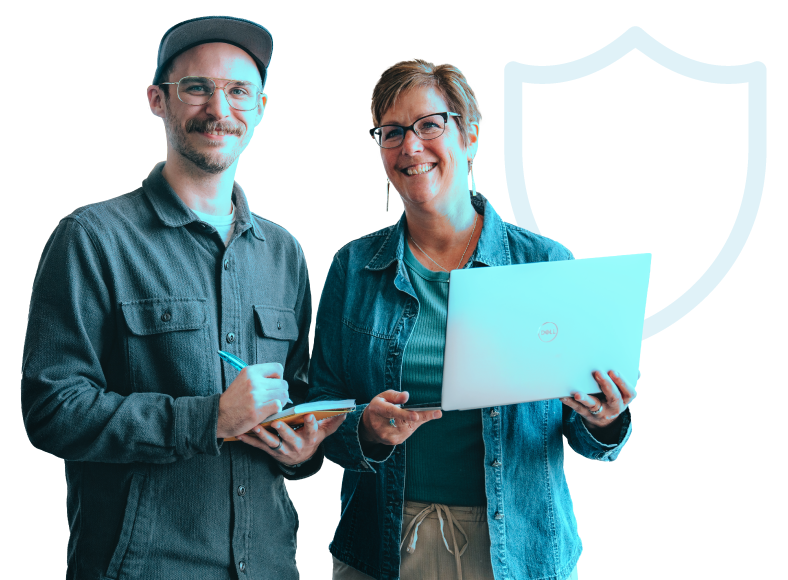 A self-starter turns cybersecurity pro
Like many cybersecurity professionals, Allen began his career in a different field entirely. The Canadian-born scholarship recipient started at a small computer repair shop, where he helped with troubleshooting and building machines from scratch.
While Allen enjoyed interacting with customers and putting puzzle pieces together, he eventually sought to sharpen his skills and advance his career in a field that would bring him new and exciting challenges. Armed with an unyielding drive to learn and access to the internet's limitless repository of resources, Allen taught himself the necessary skills to attain his GSEC and GCIH certifications — the two impressive certs that helped him secure his current position as a cybersecurity consultant.
The hard truth about soft skills
While his curiosity and self-discipline paved Allen's path into cybersecurity, he attributes his current success to his ability to communicate with people.
"Security is only as good as the weakest entry point," he says, hinting at an all-too-common disconnect between IT and employees that often leads to security breaches. "You can come in and fix it all, but if the user doesn't understand why they can't click on every single link that someone emails them, then your company is not secure."
While a good cyber pro must have the necessary technical skills, Allen stresses the importance of clear communication to make information resonate with those who aren't as technically adept. After all, most employees at any given organization are not certified in cybersecurity.
"You must be able to work with people and convey the information that they need without making them feel inferior," he says. "You must know that you are their partner, not a necessary inconvenience."
Whether the employees you work with are visual learners, like abstract concepts, or prefer real-life examples, Allen says the key to implementing any cybersecurity measure is by tapping into each individual's unique learning and communication style.
Doing so will ensure valuable information is actually absorbed –– and your initiatives are successful. "Being able to communicate with people in a good, effective manner will definitely help improve the security overall," Allen says.
Advice for up-and-coming cybersecurity pros
While soft skills top the list of must-haves for aspiring cyber pros, Allen highlights a few other important traits that will set you apart — and help you excel. "You have to accept that you will not know everything," he says, "So know how to research quickly to fill these gaps in your knowledge, and, above all, continue to learn."
Whether it's self-guided courses, boot camps or hands-on exposure in the field, Allen says that ongoing education and open-mindedness are vital to staying sharp and ahead of the game in an ever-evolving industry.
"There's always five ways to do different things," he says, "so you may know one way, but there are always other ways. And perhaps as the technology evolves, there are even better ways."
Expanding skills to widen horizons
While Allen will always be a lifelong learner at heart, he continues to educate himself with one big dream in mind: starting his own cybersecurity consulting company.
Focusing on client relationships and communication, Allen hopes to provide penetration testing for small businesses and local government offices, helping protect organizations that may not have sophisticated cybersecurity protocols in place.
With access to Infosec Skills, Allen can attain the necessary knowledge and certifications to make this dream a life-changing reality.
You have to accept that you will not know everything. So, know how to research quickly to fill these gaps in your knowledge, and, above all, continue to learn.