GCIH Certification Training Boot Camp
Infosec offers this five-day accelerated GCIH Boot Camp to train and prepare you for the GIAC® Certified Incident Handler (GCIH) certification exam, the prestigious security certification created and administered by the Global Information Assurance Certification.
Become a GIAC Certified Incident Handler (GCIH)
Boot camp overview
Our GCIH Boot Camp helps you fully understand how systems are compromised and what traces are left behind by attackers on the network, on disk and in volatile memory. Security incidents are a way of life in the modern world, and how organizations respond to them makes a massive difference in how much damage is ultimately done.
In this five-day training, you learn how cutting-edge attack vectors and tried-and-true methods are used for compromise, the ins and outs of incident response, and the tools of the trade used by incident responders on a daily basis. You will leave with the knowledge of how to prevent incidents and the skills to defend against a security incident if it does happen.
Skill up and get certified, guaranteed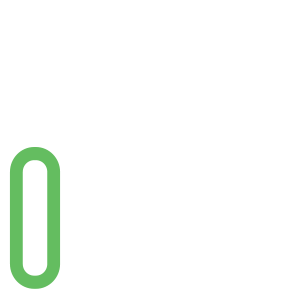 100% Satisfaction Guarantee
If you're not 100% satisfied with your training at the end of the first day, you may withdraw and enroll in a different Flex Pro or Flex Classroom course.
Knowledge Transfer Guarantee
If an employee leaves within three months of obtaining certification, Infosec will train a different employee at the same organization tuition-free for up to one year.
What's included?
Five days of the best hands-on incident response training in the industry
Infosec digital courseware (physical textbooks available to purchase)
GCIH sample exam questions
Pre-paid card to cover the cost of exam fees
90-day access to replays of daily lessons (Flex Pro)
100% Satisfaction Guarantee
Hands-on labs
Our custom hands-on labs will let you play the part of a forensic examiner. More than 20 labs containing over a hundred exercises follow a cohesive scenario, providing you with a complete experience of a forensic investigation, from identifying evidence in a crime scene to extracting and examining artifacts from the suspect's and victim's computers. You will use popular commercial and open-source tools to practice and learn new skills in forensics image creation and analysis, examining file signatures and metadata, memory forensics, browser and email forensics, examining social media and cloud artifacts, and many other areas of forensic analysis.
Award-winning training that you can trust
Rising Star
Partner Award
G2 Crowd Leader
Technical Skills Development Software
Gold Winner
Best Cybersecurity Education Provider
Publisher's Choice
Security Training for Infosec Professionals
Top 20 Company
IT Training
Who should attend?
Law enforcement professionals looking to expand into computer crime investigations
Legal professionals
IT/infosec pros being tasked with corporate forensics and incident handling
Prerequisites
Basic understanding of computer networking and fundamental security concepts
General knowledge of networking protocols
Working knowledge of the Windows OS and command line
Basic exposure to Linux
"I've taken five boot camps with Infosec and all my instructors have been great."
"Comparing Infosec to other vendors is like comparing apples to oranges. My instructor was hands-down the best I've had." 
"I knew Infosec could tell me what to expect on the exam and what topics to focus on most."
What you'll learn
After attending our GCIH Boot Camp, you will have the ability to:
Firmly understand the provisions of IT law
Successfully define evidence-handling procedures
Comprehend the general rules of evidence
Apply fundamental computer and mobile forensics concepts to forensic investigations
Identify key technologies relevant to computer forensics
Acquire forensic evidence
Locate forensic artifacts in various operating systems
Analyze extracted evidence and properly report findings
Incident response stages
The boot camp focuses on the five key incident response stages:
Planning – Preparing the right process, people and technology enables organizations to effectively respond to security incidents
Identification – Scoping the extent of the incident and determining which networks and systems have been compromised and to what degree
Containment – Preventing the incident from further escalation using information gathered in identification stage
Eradication – Removing intruder access to internal and external company resources
Recovery and lessons learned – Restoring fully operational system capability and closing out the incident by proper reporting and lessons learned meetings
Can't get away for a week?
Learn cybersecurity on-demand.
Get the cybersecurity training you need at a pace that fits your schedule with a subscription to Infosec Skills. Includes unlimited access to hundreds of additional on-demand courses — plus cloud-hosted cyber ranges where you can practice and apply knowledge in real-world scenarios — all for just $34 a month!
400+ courses
4 cyber range environments
100+ hands-on labs
Certification practice exams
50+ learning paths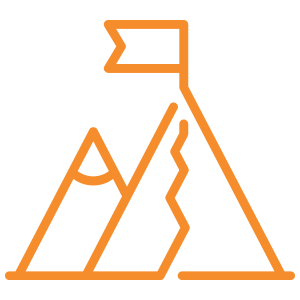 Day 1: Incident response overview
Course introduction
Responding to incidents

Incident response today
Incident response needs
Current cyber threat landscape

IR definitions
The stages of incident response

Planning/preparation
Identification
Containment
Eradication
Recovery
Post-incident activity (lessons learned)

Incident response team members
Incident evidence

Chain of custody
Evidence types
Incident evidence
Evidence handling

Incident response tools

File system navigation tools
Hashing tools
Binary search tools
Imaging tools for bit-stream image copies
Deep retrieval tools
File chain and directory navigation tools
IR case management tools
Day 2: Common attacks, anatomy and coordination
Commonly used attacks

Precursors and indicators
Types of attacks

Network attacks
Botnets
Denial-of-service (DDoS) attacks
Email attacks
Malicious code (malware)
Overflow attacks
Ransomware
Client attacks
Compromise of privileged accounts
Insider attacks
Web application attacks

Anatomy of an attack

Reconnaissance
Scanning
Exploit
Maintaining access
Covering tracks on networks and systems

Incident response coordination

IR coordination benefits
Trusted communication paths
Information sharing techniques
Day 3: Network forensics, tools and analysis
Network forensics

Internet and networking basics
IP addressing
Understanding protocols (TCP, UDP, ICMP, DHCP)
Approach to network forensics
Network logs

Network security tools

Network devices and appliances
Port scanners
Packet sniffers and traffic analyzers
Network scanners
Firewalls
IDS/IPS
Remote access technologies
File integrity tools
Anti-malware

Log analysis

Importance of logs
Top 10 logging practices
Log management and control
SIEM
Main sources of data
Log analysis tools
Normal traffic signatures
Abnormal traffic signatures
Protocol analysis

TCP/IP concepts
TCP deep dive
Ports and sockets
Understanding headers

Wireless analysis

Wireless networking fundamentals
Wireless security solutions
Wireless attacks
Wireless PKI

Live analysis

Live forensics overview
Order of volatility
Live forensics tools

Web traffic analysis

Web signatures
DNS record types
Browser data locations

Email analysis

Email structure
Email protocols
Message analysis techniques
Outlook files
Email analysis tools
Day 4: CFE role, disk forensics, passwords and more
Role of the computer forensics examiner

Scope of authority
4 steps to success
SWGDE
Legal aspects

Disk forensics

Image copy of disks
Imaging process and tools
Image analysis
Deleted files and other recovery areas
Slack
Data hiding techniques

Passwords and encryption

Protected storage
Password protected vs. password encrypted
Password recovery tools
Windows passwords
Password cracking

Memory forensics

Memory forensics definition and objectives
Memory artifacts
Dumping memory
Memory forensics tools

Windows swap file

Pagefile.sys
Policy and registry setting
Recovering the swap file
Day 5: Other forensics areas and exam review
Cell phone forensics

Cell phone technologies and operating systems
Cell phone communications
Android forensics challenges
Common tools
iOS forensics challenges
Common tools

Reverse engineering

Reverse engineering definition and objectives
Assembly language and machine code
Disassemblers
Hardcoded data

Exploit kits

Malware development kits
Evasion techniques

GCIH exam review