Scholarship Winner: Nicholas Barrett's Journey From the Military to Cybersecurity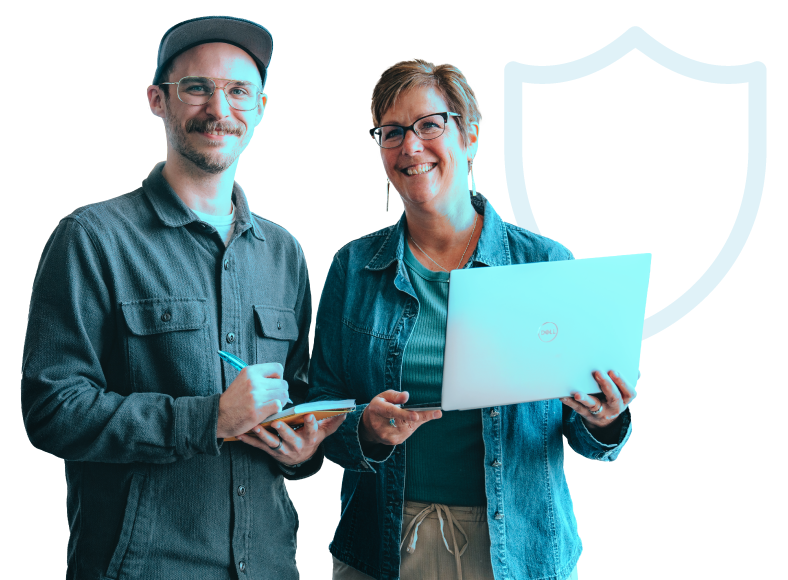 Nicholas Barrett served four years in the U.S. Air Force as a Loadmaster on C-17's before a medical condition prevented him from performing his flying duties. He left the military in 2014 — an unfortunate turn as he loved his job — and a year later entered the next phase of his career by graduating from the New York State Police Academy.
We spoke to Barrett, the winner of InfoSec Institute's 2018 Military Cybersecurity Scholarship, the day after he completed another career milestone: finishing his Bachelor's degree in Security Management.
"Going through that degree really opened my eyes to just how relevant the cyber and technical side of things is becoming," Barrett said. "Just look at the way physical security stuff has gone. Something as simple as a gate, that's now a network device."
His next career goal: learn more about cybersecurity.
Winning the Military Cybersecurity Scholarship
Barrett said he's assigned to a special detail doing security-related work, so expanding his cybersecurity knowledge will benefit his current and future roles.
"I get to do critical security, threat assessments, risk management — all of that kind of plays into the role that I have within the New York State Police," he said.
As the winner of the Military Cybersecurity Scholarship, Barrett earned free enrollment into three award-winning Flex Pro certification training courses:
"Being able to develop a skill set that allows me to further myself professionally and help those who have been victimized — and maybe even prevent some from becoming victims — is something that I see as a very fulfilling achievement," Barrett wrote in his scholarship essay.
Filling the Cybersecurity Workforce Gap
As we noted in our first National Cybersecurity Career Awareness Week blog, the demand for qualified cybersecurity professionals continues to grow, and military veterans can be a great resource to help fill that gap — even if they don't have direct cybersecurity experience.
"The cybersecurity skill shortage affects everyone," said Jack Koziol, InfoSec Institute Founder and CEO, when announcing the scholarship program. "Companies everywhere are struggling to find the talent they need to keep their data — our data — safe from attacks. A recent research report by Cybersecurity Ventures estimates there are 350,000 open cybersecurity positions in the U.S. right now, and predicts a global deficit of 3.5 million cybersecurity jobs by 2021."
InfoSec Institute's four scholarship programs — Military Cybersecurity Scholarship, Women in Cybersecurity Scholarship, Diversity in Cybersecurity Scholarship and Undergraduate Cybersecurity Scholarship — are designed to provide Barrett and the other 11 winners and finalists with the stepping stones needed to launch or advance their cybersecurity career path.
Barrett's Cybersecurity Career Path
Barrett has always been interested in technology, and his long-term cybersecurity career goal is to become a Chief Security Officer (CSO).
"When I was younger, I played around with various open source tools and applications that could be found online, and I do believe I know my way around the various operating systems likely better than the average user," Barrett said. "However, to say I have technical experience in the field would not exactly be accurate."
Barrett said he constantly monitors job postings to see where the market is headed, and he sees the titles of CSO and CISO converging the same way that physical and IT security have converged.
"I'm really interested in the policy and management side," Barrett said. "That being said, you need to develop a good base before you can get to that point."
He'll continue building that base next year with his first InfoSec Institute training course.