CASE STUDY
How Leidos identifies, trains and retains world-class cybersecurity talent with help from Infosec Skills
Learn why senior cybersecurity program manager James "Slim" Beamon selected Infosec Skills to support Leidos' CyberEDGE Academy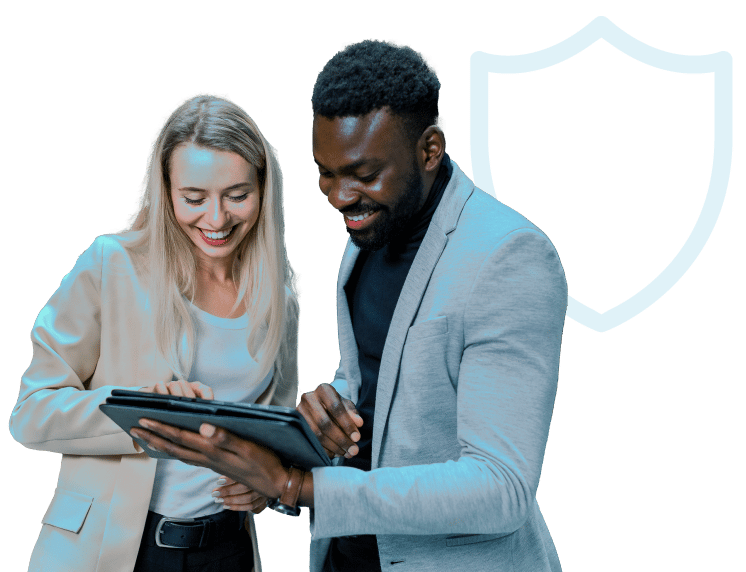 For 50 years, Reston, Virginia-based Leidos has provided science and technology solutions for government and commercial customers. The company specializes in civil, health and intelligence markets. As demand for cybersecurity professionals — and the competition to hire and retain them — swelled in recent years, Leidos needed training and assessment technology for employees and an experience that encouraged them to stay. They created the CyberEDGE Academy, supported by Infosec Skills, and grew employee knowledge, skills and retention.
Still today across the world, we don't have enough cyber-skilled professionals to meet the demand.
In 2019, Leidos was facing the same challenges as most technology companies, including finding and training world-class cybersecurity employees — and creating the conditions to make them want to stay with the company.
"Still today across the world, we don't have enough cyber skilled professionals to meet the demand," said James "Slim" Beamon, dean of the CyberEDGE Academy and senior cybersecurity program manager at Leidos. "We were never going to catch up. The gap was going to get larger and larger."
Mission: Attract and retain top cybersecurity talent
The vacuum has created a bit of a Wild West environment. Cybersecurity professionals can sign a limited contract to work with one company and train there. Meanwhile, as many as half a dozen other companies might be actively recruiting those same employees, offering higher salaries and hiring bonuses. The result is heavy turnover across the cybersecurity industry.
That situation probably isn't changing anytime soon. The Bureau of Labor Statistics estimates the demand for information security analysts in the United States will grow by 30% between 2020 and 2030 — much faster than average. That makes it all the more vital that companies like Leidos attract and retain cybersecurity professionals.
Slim knew he could contribute to employee retention through training. "Newer employees are less likely to switch jobs if they feel valued like they've been invested in. They'll stay many times over," Slim said.
Nearly three years ago, Slim helped establish Leidos' CyberEDGE Academy. EDGE is an acronym for Engage, Develop, Grow, Experience. The six-month training program is supported by Infosec Skills. The partnership provides a way for the CyberEDGE Academy to create personal training plans and goals, as well as videos, assessments, labs, projects and boot camps.
Personalized training experiences make the difference
We want to assess what NICE Work Role a person would most likely gravitate to and tailor their training to support the knowledge and skill statements needed within that Role, explained Slim. "We assess where they are on their cyber journey and analyze their cyber DNA. Very much like your fingerprint, everybody is unique. The goal is making certain that individuals coming out of the program not only understand the information, but also can translate it into actionable efforts in Roles like cyber defender, cyber governance expert, risk management framework expert and cyber operator."
Catering to employees' training needs is like taking a group out for dinner, he said. "What we found was that the Infosec Skills platform provides a phenomenal capability. It's like walking into a buffet of all of these various foods. Maybe you're a vegetarian. Well, then you go to the vegetarian area. Or maybe you are looking at a salad and that's all you want." We regularly leverage the NICE Knowledge and Skill Statement mapping inside the Infosec Skills platform to maximize training relevancy and accelerate professional development.
Customized learning in a team environment
"Some people can read a book and that's all they need to do. Some people need to take assessments over and over and over again before they start to feel comfortable about taking an evaluation. Some people need to have a person face to face with them," Slim said.
"CyberEDGE marries course-based instruction, hands-on learning through labs, cyber ranges and personal experience networks. We have mentors working with employees. We do all kinds of things to enhance all of their experiences," Slim said. In their cyber training range, employees use the skills they practiced in labs by themselves within a team environment — before they're in a professional situation that has real-life consequences.
"Infosec Skills creates skills-based understanding. It's effective because it allows them trial and error over and over again. They don't have to master it, but they have to understand it. Then they can go into the workplace and they can actually do what they learned to do," Slim said.
Newer employees are less likely to switch jobs if they feel valued, like they've been invested in. They'll stay many times over.
More employees are staying with Leidos after tailored training.
Slim said Leidos is seeing success in the CyberEDGE Academy. The number of seats has jumped from 20 to 50. But that's not the only accomplishment.
"We are finding that retention rates are going up in our cybersecurity roles because people feel like they're being listened to. They're being provided opportunities that they may not have had before. And the CyberEDGE Academy is making a difference," he said.
Industry
Science and technology
Customer Needs
Self-paced, flexible learning
Hands-on training opportunities
Training mapped to NICE Work Roles