National Cybersecurity Awareness Month
Find out why this is our favorite holiday and download our free security awareness toolkit to reinforce cybersecurity best practices this October and beyond!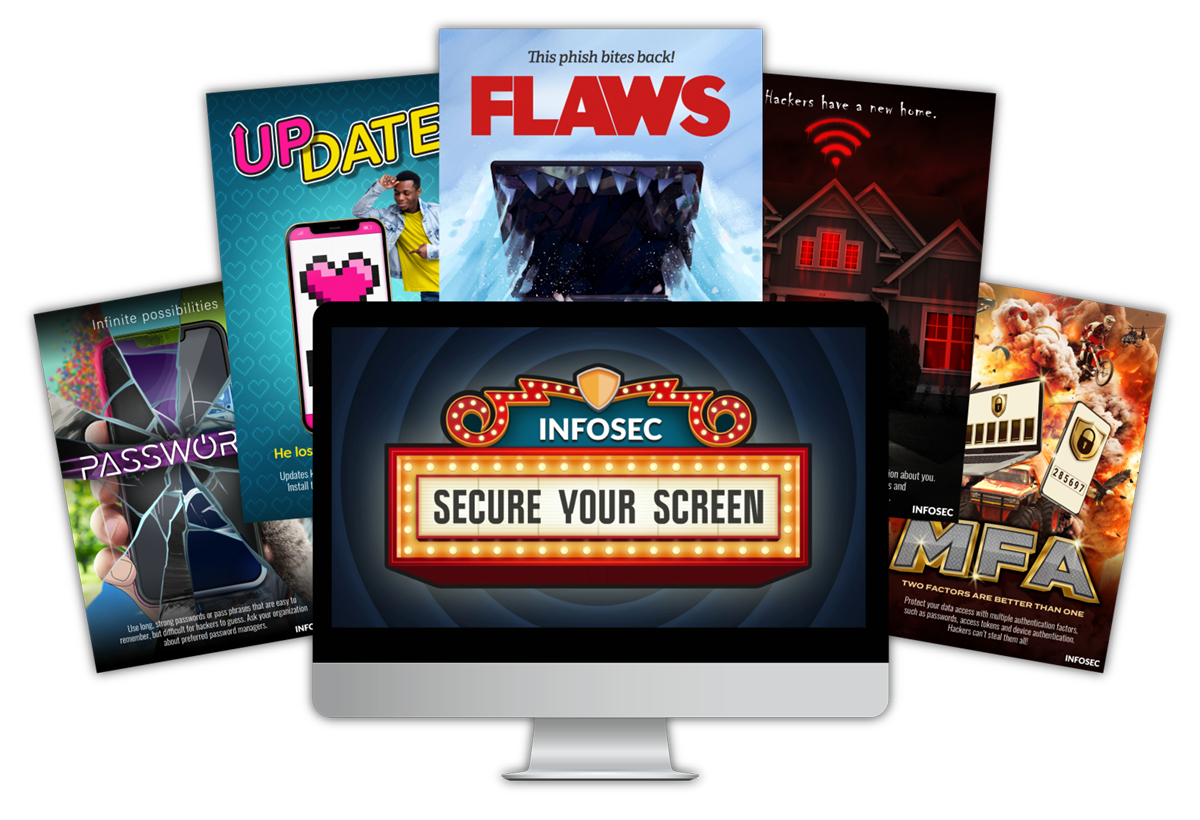 Now Showing: Secure Your Screen
Roll out the red carpet this October with free security awareness training resources! These resources will help your employees secure their screens by reinforcing these cybersecurity best practices:
Spoiler Alert! ChatGPT and IoT devices make guest appearances.
Want to learn how to implement these? Schedule a time to meet with us below.
Straight from the silver screen
Turn the next big hacker heist into a box-office flop this October with our free cybersecurity awareness month toolkit:
1 training module

1 assessment

5 posters

4 newsletters

4 email templates

1 employee presentation
Click the button below to download your free toolkit today!
What is National Cybersecurity Awareness Month?
This initiative is co-led by the National Cybersecurity Alliance (NCA) and the Cybersecurity and Infrastructure Agency (CISA). Their goal is to raise awareness about digital security and empower everyone to protect their personal data from digital forms of crime.
The Whitehouse released a Proclamation of Cybersecurity Awareness Month in 2022, urging the nation to recognize the importance of cybersecurity, take action to protect against threats and support national security and resilience.
Award-winning training you can trust
How Infosec celebrates cybersecurity awareness month
Each year the training resources and content found in our toolkits align with the key behaviors these organizations recommend.
Get access to previous years' content and other free resources below.
Level Up!
Don't end up on the hacker's leaderboard. Level Up! your cybersecurity game with this free toolkit.
Road to Cybersecurity
The path to cybersecurity isn't always a smooth and open road. This toolkit will prepare your employees for the potholes and sharp turns along the way.