Meet Dr. Teju Oyewole: 2020 Infosec Hall of Fame Inductee
Few cybersecurity pros embody the global nature of the profession as well as Dr. Teju Oyewole. Since starting his journey as a student at the University of Ibadan in Nigeria, his dedication to the field has taken him to England, the U.S. and Canada. His 24-year career includes not only work in security, but also IT, system administration and business analysis. It's this combination of experience and passion that make Dr. Teju an ideal Infosec Hall of Fame Inductee.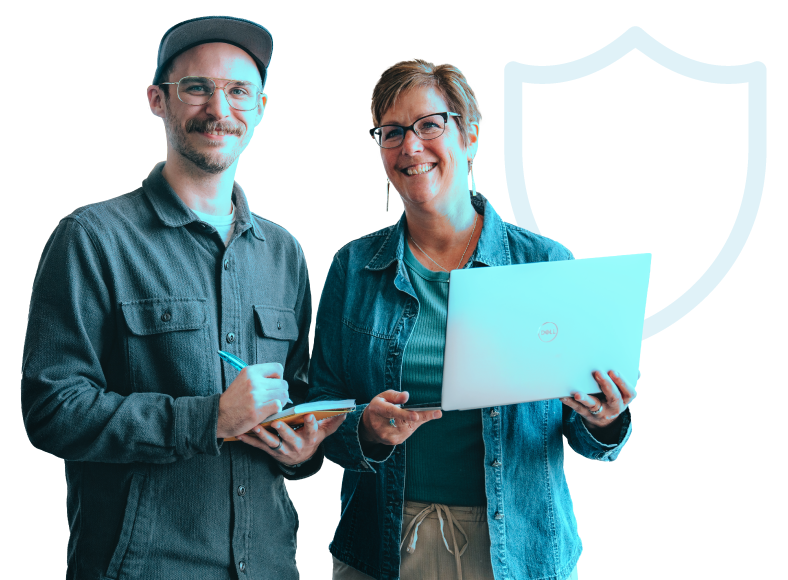 Humble beginnings, exemplary cybersecurity career
Before Dr. Teju became a luminary in the cybersecurity field, he worked as a system administrator in the UK. While in that role, he had a chance to see first-hand how rapid advances in technology led to a shifting threat landscape. Innovation means risk, and risk creates the need for astute cybersecurity professionals, a role that Dr. Teju discovered he was eager to fill.
And Dr. Teju appeared to be a natural fit for the fast-paced world of cybersecurity, given he's a quick learner who's always looking for something new to tackle. This realization is what led him to earn his first cybersecurity certification, the CISSP, after attending an Infosec boot camp in Maryland. After passing the exam with flying colors, he returned to his job in England, where he switched gears to a more security-focused role.
Fast forward to the present, and Dr. Teju is Head, IT Security in a mortgage and loan company in Toronto, Canada. He's also an experienced cybersecurity researcher with publications in industry-leading journals. He's presented at major conferences like the Big Data & Analytics Summit in Toronto and is an active member of the EC-Council CEH Advisory Board where he won the 2019 Academic Circle of Excellence award.
Enriching the cybersecurity community
Dr. Teju is an active volunteer in the cybersecurity community where he's involved with many of the field's most notable organizations.
"I have the passion to transfer knowledge," he explains, and that's evident in his volunteer work for ISACA and EC-Council, where he develops training materials and questions for certification exams.
It's this same passion that also drives him to teach college courses for aspiring security students. Dr. Teju is an adjunct professor at three colleges in Canada where he's helping prepare today's students to become tomorrow's security experts. He trains candidates for certification exams including CISSP, CCSP, CISA, CRISC, CISM and C|CISO, and also served as a guest lecturer at African universities, solidifying his credentials as a global teacher and thought leader in cybersecurity.
Helping future generations of cybersecurity pros
As a lifelong learner himself, Dr. Teju is equally dedicated to preparing the next generation of cybersecurity professionals. As an experienced instructor, he's passionate about teaching everything from entry-level computer fundamentals to advanced computer networking, network administration and cybersecurity. He's also helped countless students earn certifications like the CompTIA Security+, Network+ and CEH. He's proud of the fact that his students have a high pass rate, which is a testament to his talents as both a teacher and mentor.
To aspiring cybersecurity pros, Dr. Teju offers this advice: learn to master time management. That skill has been a cornerstone of Dr. Teju's long career and a secret to his success. It's what allowed him to complete a doctoral program (D.Sc.) while working full-time, and it's what continues to help him balance his many exciting volunteer opportunities, research projects and teaching duties.
A glimpse of the future
Dr. Teju is always looking at the far horizon of cybersecurity. Today, you can find him delving into blockchain immutability.
In addition to researching blockchain security, he's exploring ways to make intrusion detection systems more cost-effective for small and medium-sized organizations. This is a collaborative project he's undertaking with a group of other security experts using a Raspberry Pi, and it shows that Dr. Teju is truly an out-of-the-box thinker and innovator in his field.
Dr. Teju also volunteers his time as a scholar and a leader. He's a member of the EC-Council advisory committee and has also been an article reviewer for the ISACA Journal for many years. Through these roles, he's able to contribute to the ever-growing body of cybersecurity research that's taking place around the world. And wherever in the world Dr.Teju is, whether he's developing high-level security strategies in Canada or guest lecturing in Africa, you can trust that he's working hard to make it a safer and more secure place. And that's why Infosec is proud to induct him into the 2020 Infosec Hall of Fame.