Computer Forensics Boot Camp
Learn how to investigate cybercrime! This boot camp goes in-depth into the tools, techniques and processes used by forensics examiners to find and extract evidence from computers.
Earn your CCFE, guaranteed!
Boot camp overview
Infosec's Computer Forensics Boot Camp teaches you how to identify, preserve, extract, analyze and report forensic evidence on computers. You will learn about the challenges of computer forensics, walk through the process of analysis and examination of operating systems, and gain a deep understanding of differences in evidence locations and examination techniques on Windows and Linux computers.
More than 30 hands-on labs simulating a real cybercrime investigation provide you with practical experience using commercial and opensource forensic tools. This boot camp also prepares you to become a Certified Computer Forensics Examiner (CCFE).
Skill up and get certified, guaranteed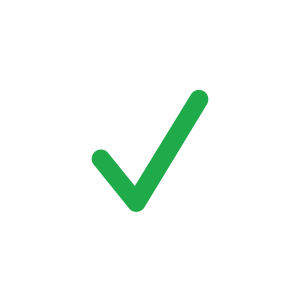 Exam Pass Guarantee
If you don't pass your exam on the first attempt, get a second attempt for free. Includes the ability to re-sit the course for free for up to one year.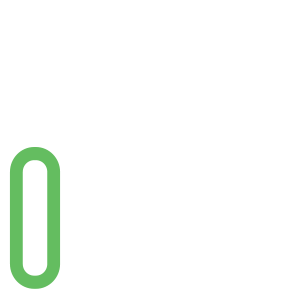 100% Satisfaction Guarantee
If you're not 100% satisfied with your training at the end of the first day, you may withdraw and enroll in a different Flex Pro or Flex Classroom course.
Knowledge Transfer Guarantee
If an employee leaves within three months of obtaining certification, Infosec will train a different employee at the same organization tuition-free for up to one year.
What's included?
93% pass rate — the best in the industry
Five days of training with an expert forensics instructor
Immediate access to in-depth computer forensics pre-study course
Infosec proprietary digital courseware (physical textbooks available to purchase)
CCFE exam voucher
90-day access to cyber range (Flex Pro)
90-day access to course replays (Flex Pro)
Curated videos from other top-rated instructors (Flex Pro)
100% Satisfaction Guarantee
Exam Pass Guarantee (Flex Pro)
Hands-on labs
Play the part of a forensic examiner in our custom lab environment. More than 30 labs containing over a hundred exercises follow a cohesive scenario, providing you with a complete experience of a forensic investigation, from identifying evidence in a crime scene to extracting and examining artifacts from the suspect's and victim's computers. You will use popular commercial and open source tools to practice and learn new skills in forensics image creation and analysis, examining file signatures and metadata, memory forensics, browser and email forensics, examining social media and cloud artifacts, and many other areas of forensic analysis.
Award-winning training that you can trust
Best Software - Highest Satisfaction
Infosec Skills
Best IT Security-related Training Program
Infosec Skills
Best Cybersecurity Podcast
Cyber Work with Chris Sienko
Innovation Award - Software
Infosec
Technical Skills Development Software
Infosec Skills
Who should attend?
Law enforcement professionals looking to expand into computer crime investigations
Legal professionals
IT/Infosec pros tasked with corporate forensics and incident handling
Anyone with a desire to learn about computer forensics and develop their skills
Prerequisites
Students must have no criminal record. Basic computer skills, including the ability or desire to work outside the Windows GUI interface, are necessary. A+ certification and/or similar training and experience is not required, but recommended. This is a very in depth training course and is not intended for individuals who have limited or no computer skills.
Why choose Infosec
Your flexible learning experience
Infosec Flex makes expert, live instruction convenient with online and in-person formats tailored to how, when and where you learn best.

Public training boot camps held nationwide
Pre-study course materials

Live instruction

Digital courseware

Daily reinforcement materials

Catered lunches

Infosec community forum access

100% Satisfaction Guarantee
Knowledge Transfer Guarantee

Most Popular
Immersive, live-streamed instruction
Pre-study course materials

Live instruction

Digital courseware

Daily reinforcement materials

Detailed performance reporting

Video replays

90-day extended access to materials

Infosec community forum access

Exam Pass Guarantee
100% Satisfaction Guarantee

Tailored team training at your location
Pre-study course materials

Live, customized instruction at your location

Digital courseware

Daily reinforcement materials

Detailed team performance reporting

Video replays

90-day extended access to materials

Infosec community forum access

Exam Pass Guarantee
100% Satisfaction Guarantee
Knowledge Transfer Guarantee
Benefits and goals
This training immerses you in computer forensics and investigations through engaging lectures and hands-on labs. Upon completion, you will have an understanding of:
Provisions of IT law
Complex technical forensics concepts
How to apply forensics concepts to forensic investigations
Evidence-handling procedures and the general rules of evidence
Key technologies used in computers
Full range of computer forensics tools
Acquiring forensic evidence
Locating forensic artifacts in various operating systems
Analyzing extracted evidence
Properly reporting findings
Skills needed to track an offender on the internet
How to work with law enforcement
How to design an incident response strategy
Certification details
This boot camp prepares you to become a Certified Computer Forensics Examiner. The CCFE certification validates your knowledge of nine domains related to the computer forensics evidence recovery and analysis process:
Law, ethics and legal issues
The investigation process
Computer forensics tools
Hard disk evidence recovery & integrity
Digital device recovery & integrity
File system forensics
Evidence analysis & correlation
Evidence recovery of Windows-based systems
Network and volitile memory forensics
Report writing
Can't get away for a week?
Learn computer forensics on-demand.
Get the cybersecurity training you need at a pace that fits your schedule with a subscription to Infosec Skills. Includes unlimited access to hundreds of additional on-demand courses — plus cloud-hosted cyber ranges where you can practice and apply knowledge in real-world scenarios — all for just $34 a month!
70+ learning paths
500+ courses
Cloud-hosted cyber ranges and hands-on projects
Skill assessments and certification practice exams
Infosec community peer support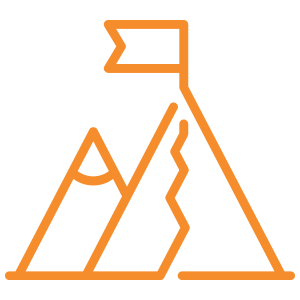 Computer Forensics Boot Camp details
Day 1
Course introduction
Computer Forensics and investigation as a profession

Define computer forensics
Describe how to prepare for computer investigations and explain the difference between law enforcement agency and corporate investigations
Explain the importance of maintaining professional conduct

Digital evidence — legal issues

Identifying digital evidence
Evidence admissibility

Federal rules of evidence
Daubert standard

Discovery
Warrants

What is seizure?
Consent issues

Expert witness
Roles and responsibilities
Ethics

Investigations

Investigative process
Chain of custody
Incident response
E-discovery
Criminal v. civil v. administrative investigations
Intellectual property
Reporting
Quality control

Lab and tool
Investigator
Examination
Standards

Evidence management

SOPS
Collection
Documentation
Preservation
Transport/tracking
Storage/access control
Disposition

Current computer forensics tools and hardware

Commercial
Free/open source
Day 2
Forensic science fundamentals

Principles and methods

Locard's Principle
Inman-Rudin Paradigm
Scientific method
Peer review

Forensic analysis process

Hardware

Storage media

Hard disk geometry
Solid state drives
RAIDS

Operating system

Boot process
BIOS/CMOS
The Swap File

File systems

File systems

NTFS file system
FAT file system
HFS+
Ext2/3/4
Embedded

Erased vs. deleted
Live Forensics
Day 3
File and Operating System Forensics

Keyword Searching
Metadata
Time line analysis
Hash analysis
File signatures
Volume shadow copies
Time zone issues
Link files
Print Spool
Deleted files
File slack
Damaged media

Physical damage
Logical damage
File carving

Registry forensics
Multimedia files
Compound files
Passwords

Web and application forensics

Common web attack vectors

SQL injection
Cross-site scripting
Cookies

Browser artifacts
Email investigations

Email headers
Email files

Messaging forensics
Database forensics
Software forensics

Traces and application debris
Software analysis (hashes, code comparison techniques, etc.)

Malware analysis

Malware types and behavior
Static vs. dynamic analysis
Day 4
Network forensics

TCP/IP

IP addressing
Proxies
Ports and services

Types of attacks
Wired vs. wireless
Network devices forensics

Routers
Firewalls
Examining logs

Packet analysis

OS utilities

Netstat
Net sessions
Openfles

Network monitoring tools

SNORT
Wireshark
NetworkMiner

Anti-forensics

Hiding

Encryption
Symmetric
Asymmetric
TrueCrypt hidden partitions

Steganography
Packing
Hidden devices (NAS)
Tunneling/Onion routing
Destruction

Wiping/overwriting
Corruption/degaussing

Spoofing

Address spoofing
Data spoofing
Timestomping

Log tampering
Live operating systems
Day 5
New & emerging technology

Legal issues (privacy, obtaining warrants)
Social networks forensics
Types of social networks
Types of evidence
Collecting data
Virtualization
Virtualization forensics
Use of virtualization in forensics
Cloud forensics
Types of cloud services
Challenges of cloud forensics
Big data
Control systems and IOT

Mobile forensics

Types of devices
GPS
Cell phones
Tablets
Vendor and carrier identification
Obtaining information from cellular provider
GSM vs. CDMA
Common tools and methodology
Exceptional learning experiences powered by LX Labs cyber expertise
Infosec Skills boot camps are powered by LX Labs — our elite team of cyber SMEs, learning specialists and community of top-ranked security instructors, published authors and sought-after industry leaders. We rigorously vet each boot camp to guarantee it meets certification and compliance requirements and aligns with recognized guidelines like the NICE Cybersecurity Workforce Framework.