ISSAP Training Boot Camp
Take your CISSP to the next level by earning your ISSAP concentration. The ISSAP builds on your CISSP knowledge and validates your expertise in developing, designing and analyzing security solutions.
Train from home — save up to $1,000
Get expert, live instruction without having to travel with an Infosec Flex Pro boot camp. We've trained 1,000s of students online over the past 5 years, helping our clients meet their career goals wherever they are most comfortable studying.
Now through the end of the month, you can enroll in any online Infosec Flex boot camp and save up to $1,000.
Earn your ISSAP, guaranteed!
Boot camp overview
This four-day Information Systems Security Architecture Professional (ISSAP) Boot Camp is focused on teaching you the management of security programs and the ins and outs of security architecture. You'll learn the technical aspects of security architecture, including identity and access management, security operations, infrastructure, application security, governance and compliance, and security architecture modeling.
This boot camp not only teaches you the nuts and bolts of the security architecture, it prepares you to successfully pass the challenging (ISC)² ISSAP exam, one of three "concentration areas" for CISSP holders extending the CISSP common body of knowledge.
Skill up and get certified, guaranteed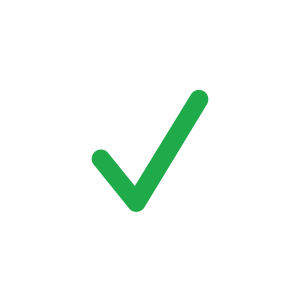 Exam Pass Guarantee
If you don't pass your exam on the first attempt, get a second attempt for free. Includes the ability to re-sit the course for free for up to one year.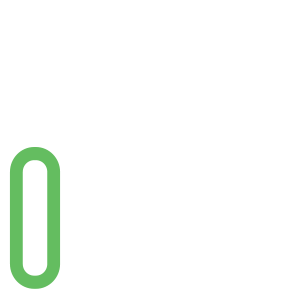 100% Satisfaction Guarantee
If you're not 100% satisfied with your training at the end of the first day, you may withdraw and enroll in a different Flex Pro or Flex Classroom course.
Knowledge Transfer Guarantee
If an employee leaves within three months of obtaining certification, Infosec will train a different employee at the same organization tuition-free for up to one year.
What's included?
93% pass rate — the best in the industry
Four full days of instruction with an expert instructor
Infosec proprietary digital courseware (physical textbooks available to purchase)
ISSAP exam voucher
90-day access to replays of daily lessons (Flex Pro)
Curated videos from other top-rated instructors (Flex Pro)
100% Satisfaction Guarantee
Exam Pass Guarantee (Flex Pro)
Limited-time offer: Continue learning after your boot camp with a complimentary 90-day subscription to Infosec Skills, which includes unlimited access to 500+ online courses, 100+ hands-on labs and projects, skill assessments, custom certification practice exams and more.
Course objectives
This boot camp prepares you to pass the (ISC)² CISSP-ISSAP exam, which covers six domain areas designed to ensure relevancy across all disciplines of information security.
Identity and access management architecture
Security operations architecture
Infrastructure security
Architect for governance, compliance and risk management
Security architecture modeling
Architect for application security
Award-winning training that you can trust
Infosec Skills
Best IT Security-related Training Program
Cyber Work with Chris Sienko
Best Cybersecurity Podcast
2019 Wisconsin Innovation Award
Software
Rising Star
Partner Award
G2 Crowd Leader
Technical Skills Development Software
Who should attend?
System architects
Chief technology officers
Network designers
Business analysts
Chief security officers
Prerequisites
The CISSP-ISSAP requires a candidate to be a CISSP in good standing and demonstrate two years of professional experience in at least one of the six CISSP-ISSAP domains.
Why choose Infosec
Your flexible learning experience
Infosec Flex makes expert, live instruction convenient with online and in-person formats tailored to how, when and where you learn best.

Public training boot camps held nationwide
Pre-study course materials

Live instruction

Digital courseware

Daily reinforcement materials

Catered lunches

Infosec community forum access

100% Satisfaction Guarantee
Knowledge Transfer Guarantee

Most Popular
Immersive, live-streamed instruction
Pre-study course materials

Live instruction

Digital courseware

Daily reinforcement materials

Detailed performance reporting

Video replays

90-day extended access to materials

Infosec community forum access

Exam Pass Guarantee
100% Satisfaction Guarantee

Tailored team training at your location
Pre-study course materials

Live, customized instruction at your location

Digital courseware

Daily reinforcement materials

Detailed team performance reporting

Video replays

90-day extended access to materials

Infosec community forum access

Exam Pass Guarantee
100% Satisfaction Guarantee
Knowledge Transfer Guarantee
Benefits and goals
Some key advantages of Infosec's ISSAP Boot Camp:
Real security expertise by Information System Security Architects with 10 years or more supporting federal government information assurance needs
Proven expertise in meeting certification candidates needs — we go beyond the ISSAP CBK and get at how to prep and successfully pass your exam
Courseware materials that help clarify the ISSAP process and ensure that you leave knowing how to implement it
Learn from experts
We don't just have great instructors, our instructors have years of industry experience and are recognized as experts. Over the past 15 years, we've helped tens of thousands of students get certified and advance their careers.
Our industry-leading curriculum and expert instructors have led to the highest pass rates in the industry. More than 93% of Infosec students pass their certification exams on their first attempt.
Can't get away for a week?
Learn ISSAP on-demand.
Get the cybersecurity training you need at a pace that fits your schedule with a subscription to Infosec Skills. Includes unlimited access to hundreds of additional on-demand courses — plus cloud-hosted cyber ranges where you can practice and apply knowledge in real-world scenarios — all for just $34 a month!
70+ learning paths
500+ courses
Cloud-hosted cyber ranges and hands-on projects
Skill assessments and certification practice exams
Infosec community peer support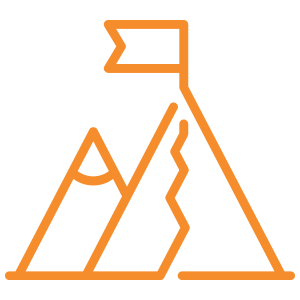 "I've taken five boot camps with Infosec and all my instructors have been great."
"Comparing Infosec to other vendors is like comparing apples to oranges. My instructor was hands-down the best I've had." 
"I knew Infosec could tell me what to expect on the exam and what topics to focus on most."
Domain 1 – Identity and access management architecture
Identity management and lifecycle design
Access control management and lifecycle design
Domain 2 – Security operations architecture
Security operation capability requirements and strategy determination
Continuous security monitoring design (e.g., SIEM, insider threat, enterprise log management, cybercrime, advanced persistent threat)
Continuity, availability and recovery solutions design
Defining security operations (e.g., interoperability, scalability, availability, supportability)
Physical security controls integration
Incident management capabilities design
Secure communications and networks design
Domain 3 – Infrastructure security
Infrastructure security capability requirements and strategy determination
Layer 2/3 architecture design (e.g., access control segmentation, out-of-band management, OSI layers)
Common services security (e.g., wireless, e-mail, VoIP, unified communications)
Detective, deterrent, preventative and control systems architecture
Infrastructure monitoring architecture
Integrated cryptographic solutions design (e.g., public key infrastructure, identity system integration)
Domain 4 – Architect for governance, compliance and risk management
Government and compliance architecture
Threat and risk management capabilities design
Off-site data use and storage security solutions architecture
Operating environment (e.g., virtualization, cloud computing)
Domain 5 – Security architecture modeling
Identifying security architecture approach (e.g., reference architectures, build guides, blueprints, patterns)
Verify and validate design (e.g., POT, FAT, regression)
Domain 6 – Architect for application security
Application security software development life cycle (SDLC) integration review (e.g., requirements traceability matrix, security architecture documentation, secure coding)
Application security review (e.g., custom, commercial off-the-shelf, in-house cloud)
Application security capability requirements and strategy determination (e.g., open source, cloud service providers, SaaS/IaaS providers)
Application cryptographic solutions design (e.g., cryptographic API selection, PRNG selection, software-based key management)
Application controls evaluation against existing threats and vulnerabilities
Application security approaches establishment and determination for all system components (mobile, web and thick client applications; proxy, application and database services)