CSIS Top 20 Critical Security Controls Training Boot Camp
This boot camp helps you master the 20 Important Security Controls as published by the Center for Strategic and International Studies (CSIS).
Train from home — save up to $1,000
Get expert, live instruction without having to travel with an Infosec Flex Pro boot camp. We've trained 1,000s of students online over the past 5 years, helping our clients meet their career goals wherever they are most comfortable studying.
Now through the end of the month, you can enroll in any online Infosec Flex boot camp and save up to $1,000.
Learn the CSIS critical security controls
Boot camp overview
Securing the United States against cyber-attacks has become one of the nation's highest priorities. To achieve this objective, networks, systems, and the operations teams that support them must vigorously defend against external attacks. Furthermore, for those external attacks that are successful, defenses must be capable of thwarting, detecting and responding to follow-on attacks on internal networks as attackers spread inside a compromised network.
This group of 20 crucial controls is designed to begin the process of establishing a prioritized baseline of information security measures and controls that can be applied across enterprise environments. Fifteen of these controls can be monitored, at least in part, automatically and continuously. Five controls are essential but do not appear to be able to be monitored continuously or automatically with current technology and practices.
Skill up and get certified, guaranteed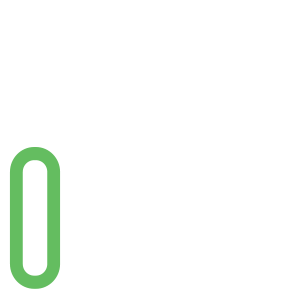 100% Satisfaction Guarantee
If you're not 100% satisfied with your training at the end of the first day, you may withdraw and enroll in a different Flex Pro or Flex Classroom course.
Knowledge Transfer Guarantee
If an employee leaves within three months of obtaining certification, Infosec will train a different employee at the same organization tuition-free for up to one year.
What's included?
Five days of training with an expert instructor
Infosec digital courseware (physical textbooks available to purchase)
90-day access to replays of daily lessons (Flex Pro)
100% Satisfaction Guarantee
Limited-time offer: Continue learning after your boot camp with a complimentary 90-day subscription to Infosec Skills, which includes unlimited access to 500+ online courses, 100+ hands-on labs and projects, skill assessments, custom certification practice exams and more.
Course objectives
The guiding principles used in devising these control areas and their associated subcontrols include:
Defenses should focus on addressing the most common and damaging attack activities occurring today
Enterprise environments must ensure consistent controls across an enterprise to effectively negate attacks
Defenses should be automated where possible, and periodically or continuously measured using automated measurement techniques where feasible
To address current attacks occurring on a frequent basis against numerous organizations, a variety of specific technical activities should be undertaken to produce a more consistent defense
Award-winning training that you can trust
Infosec Skills
Best IT Security-related Training Program
Cyber Work with Chris Sienko
Best Cybersecurity Podcast
2019 Wisconsin Innovation Award
Software
Rising Star
Partner Award
G2 Crowd Leader
Technical Skills Development Software
Who should attend
Information security professionals
Network administrators
System architects and engineers
IT and security managers
Anyone looking to learn about critical security controls
About the CSIS 20 Top 20
The control areas and individual subcontrols described focus on various technical aspects of information security, with a primary goal of supporting organizations in prioritizing their efforts in defending against today's most common and damaging computer and network attacks. Outside of the technical realm, a comprehensive security program should also take into account numerous additional areas of security, including overall policy, organizational structure, personnel issues (e.g., background checks) and physical security.
To help maintain focus, the controls in this document do not deal with these important, but non-technical, aspects of information security. Organizations should build a comprehensive approach in these other aspects of security as well, but overall policy, organization, personnel and physical security are outside of the scope of this document.
Why choose Infosec
Your flexible learning experience
Infosec Flex makes expert, live instruction convenient with online and in-person formats tailored to how, when and where you learn best.

Public training boot camps held nationwide
Pre-study course materials

Live instruction

Digital courseware

Daily reinforcement materials

Catered lunches

Infosec community forum access

100% Satisfaction Guarantee
Knowledge Transfer Guarantee

Most Popular
Immersive, live-streamed instruction
Pre-study course materials

Live instruction

Digital courseware

Daily reinforcement materials

Detailed performance reporting

Video replays

90-day extended access to materials

Infosec community forum access

100% Satisfaction Guarantee
Knowledge Transfer Guarantee

Tailored team training at your location
Pre-study course materials

Live, customized instruction at your location

Digital courseware

Daily reinforcement materials

Detailed team performance reporting

Video replays

90-day extended access to materials

Infosec community forum access

100% Satisfaction Guarantee
Knowledge Transfer Guarantee
Can't get away for a week?
Learn cybersecurity on-demand.
Get the cybersecurity training you need at a pace that fits your schedule with a subscription to Infosec Skills. Includes unlimited access to hundreds of additional on-demand courses — plus cloud-hosted cyber ranges where you can practice and apply knowledge in real-world scenarios — all for just $34 a month!
70+ learning paths
500+ courses
Cloud-hosted cyber ranges and hands-on projects
Skill assessments and certification practice exams
Infosec community peer support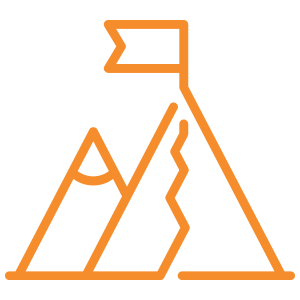 "I've taken five boot camps with Infosec and all my instructors have been great."
"Comparing Infosec to other vendors is like comparing apples to oranges. My instructor was hands-down the best I've had." 
"I knew Infosec could tell me what to expect on the exam and what topics to focus on most."