CIPP/US Certification Training Boot Camp
Infosec's two-day authorized CIPP/US boot camp provides privacy professionals with essential knowledge and understanding of important U.S. laws, regulations and enforcement models.
Earn your CIPP/US, guaranteed!
Boot camp overview
Our Certified Information Privacy Professional/United States (CIPP/US) boot camp is designed for privacy and compliance officers and other professionals in privacy and data protection roles with a focus on U.S. privacy laws and regulations. You will learn about cross-sector limits on the collection and use of data and about specific regulations for the medical, financial, education, telecommunications and marketing sectors.
The course also covers laws governing access to private information by law enforcement and national security agencies, issues related to workplace privacy and important state privacy laws. With the October 2018 retiring of the CIPP/G certification, the CIPP/US is the only IAPP privacy certification focused exclusively on U.S. privacy laws, regulations and frameworks.
Skill up and get certified, guaranteed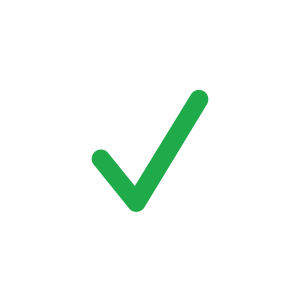 Exam Pass Guarantee
If you don't pass your exam on the first attempt, get a second attempt for free. Includes the ability to re-sit the course for free for up to one year.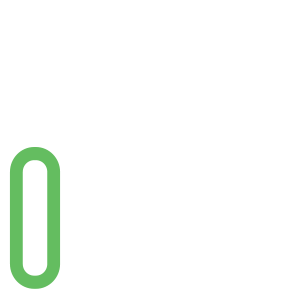 100% Satisfaction Guarantee
If you're not 100% satisfied with your training at the end of the first day, you may withdraw and enroll in a different Flex Pro or Flex Classroom course.
Knowledge Transfer Guarantee
If an employee leaves within three months of obtaining certification, Infosec will train a different employee at the same organization tuition-free for up to one year.
What's included?
93% pass rate — the best in the industry
Two days of intense training delivered by CIPP/US certified instructors with actual professional experience in data privacy and the security field
CIPP/US all-in-one digital textbook
CIPP/US exam voucher
One year IAPP membership
90-day access to course replays (Flex Pro)
Curated videos from other top-rated instructors (Flex Pro)
100% Satisfaction Guarantee
Exam Pass Guarantee (Flex Pro)
What you'll learn
Infosec is an International Association of Privacy Professionals (IAPP) Official Training Partner. After attending our CIPP/US boot camp, you will be able to successfully pass the IAPP CIPP/US exam and will gain deep knowledge of the following key areas:
The U.S. legal system: definitions, sources of law and the U.S. sectoral model for privacy enforcement
U.S. federal laws for protection of personal data: FCRA and FACTA, HIPAA, GLBA and COPPA
U.S. federal regulation of marketing practices: TSR, DNC, CAN-SPAM, TCPA and JFPA
U.S. state data breach notification: California SB-1386 and select state laws
Regulation of privacy in the U.S. workplace: FCRA, EPP, ADA and ECPA plus best practices for privacy and background screening, employee testing, workplace monitoring, employee investigation and termination of employment
Award-winning training that you can trust
Best Software - Highest Satisfaction
Infosec Skills
Best IT Security-related Training Program
Infosec Skills
Best Cybersecurity Podcast
Cyber Work with Chris Sienko
Innovation Award - Software
Infosec
Technical Skills Development Software
Infosec Skills
Who should attend?
Chief privacy officers (CPOs) and other senior information management professionals employed by a U.S.-based corporate organization or any organization with business or policy interests in the U.S.
Privacy managers, legal compliance officers and risk managers
Members of a privacy or compliance team
Intermediate-level privacy professionals and entry-level candidates who are transitioning from non-privacy roles or who are entirely new to the privacy profession
Information management professionals in the U.S. financial services, healthcare or telecommunications industries who seek to broaden their expertise into a general information privacy scope
Information security professionals (CISO, CISSP)
Information auditing and IT governance professionals (CISA, CISM)
CIPP/US certification details
The IAPP CIPP/US was launched in 2004 as the first professional certification in information privacy and remains the preeminent certification in the field of privacy.
The CIPP/US credential demonstrates a strong foundation in U.S. privacy laws and regulations and understanding of the legal requirements for the responsible transfer of sensitive personal data to/from the U.S., the EU and other jurisdictions.
Why choose Infosec
Your flexible learning experience
Infosec Flex makes expert, live instruction convenient with online and in-person formats tailored to how, when and where you learn best.

Public training boot camps held nationwide
Pre-study course materials

Live instruction

Digital courseware

Daily reinforcement materials

Catered lunches

Infosec community forum access

100% Satisfaction Guarantee
Knowledge Transfer Guarantee

Most Popular
Immersive, live-streamed instruction
Pre-study course materials

Live instruction

Digital courseware

Daily reinforcement materials

Detailed performance reporting

Video replays

90-day extended access to materials

Infosec community forum access

Exam Pass Guarantee
100% Satisfaction Guarantee
Knowledge Transfer Guarantee

Tailored team training at your location
Pre-study course materials

Live, customized instruction at your location

Digital courseware

Daily reinforcement materials

Detailed team performance reporting

Video replays

90-day extended access to materials

Infosec community forum access

Exam Pass Guarantee
100% Satisfaction Guarantee
Knowledge Transfer Guarantee
Can't get away for a week?
Learn cybersecurity on-demand.
Get the cybersecurity training you need at a pace that fits your schedule with a subscription to Infosec Skills. Includes unlimited access to hundreds of additional on-demand courses — plus cloud-hosted cyber ranges where you can practice and apply knowledge in real-world scenarios — all for just $34 a month!
70+ learning paths
500+ courses
Cloud-hosted cyber ranges and hands-on projects
Skill assessments and certification practice exams
Infosec community peer support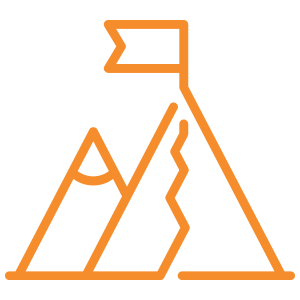 CIPP/US Boot Camp details
Day 1: U.S. laws, models and collecting data
Course introduction
Structure of U.S. law and enforcement models

Common privacy principles
U.S. law sources, definitions and authorities
Legal liability in the U.S.
U.S. approach to protecting privacy and security of information

Regulating collection and use of data in the private sector

Federal trade commission privacy and security enforcement actions
HIPAA and other healthcare privacy regulations
Privacy in financial sector
FERPA (education)
Privacy protection laws for telecommunications and marketing
Day 2: Access, privacy and state laws
Access to private information by government and courts

Law enforcement access to financial data and communications
Laws related to national security
Privacy issues in civil litigation

Workplace privacy

General workplace privacy concerns
Human resources management
Relevant U.S. agencies and laws
Employee background screening
Employee monitoring and investigations
Employee termination

State privacy laws

Federal vs. state authority
Marketing laws
Financial data and data security laws
Overview of data breach notification laws
Exceptional learning experiences powered by LX Labs cyber expertise
Infosec Skills boot camps are powered by LX Labs — our elite team of cyber SMEs, learning specialists and community of top-ranked security instructors, published authors and sought-after industry leaders. We rigorously vet each boot camp to guarantee it meets certification and compliance requirements and aligns with recognized guidelines like the NICE Cybersecurity Workforce Framework.