CIPP/E Certification Training Boot Camp
Infosec's two-day authorized CIPP/E boot camp provides privacy professionals with essential knowledge and understanding of important European Union laws, regulations and enforcement models.
Earn your CIPP/E, guaranteed!
Boot camp overview
Our Certified Information Privacy Professional/Europe (CIPP/E) boot camp provides data protection officers (DPOs) and other professionals in privacy and data protection roles with comprehensive knowledge and understanding of the European Union General Data Protection Regulation (GDPR), European legislative framework and other important topics, such as the EU-US Privacy Shield.
You will learn about the legal requirements for the responsible transfer of sensitive personal data to and from the U.S., the EU and other jurisdictions. The course also covers European data protection practices and relevant internet technology and communications.
Skill up and get certified, guaranteed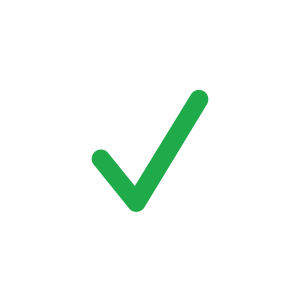 Exam Pass Guarantee
If you don't pass your exam on the first attempt, get a second attempt for free. Includes the ability to re-sit the course for free for up to one year.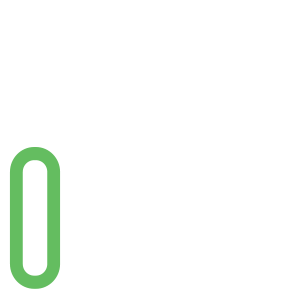 100% Satisfaction Guarantee
If you're not 100% satisfied with your training at the end of the first day, you may withdraw and enroll in a different Flex Pro or Flex Classroom course.
Knowledge Transfer Guarantee
If an employee leaves within three months of obtaining certification, Infosec will train a different employee at the same organization tuition-free for up to one year.
What's included?
93% pass rate — the best in the industry
Two days of intense training delivered by CIPP/E certified instructors with actual professional experience in data privacy and the security field
CIPP/E all-in-one digital textbook
CIPP/E exam voucher
One year IAPP membership
90-day access to course replays (Flex Pro)
100% Satisfaction Guarantee
Exam Pass Guarantee (Flex Pro)
What you'll learn
Infosec is an International Association of Privacy Professionals (IAPP) Official Training Partner. After attending our CIPP/E boot camp, you will be able to successfully pass the IAPP CIPP/E exam and will gain deep knowledge of the following key areas:
The context of European data protection law
Data protection concepts, principles and application
European data protection practices
Privacy-related internet technology and communications
Award-winning training that you can trust
Best Software - Highest Satisfaction
Infosec Skills
Best IT Security-related Training Program
Infosec Skills
Best Cybersecurity Podcast
Cyber Work with Chris Sienko
Innovation Award - Software
Infosec
Technical Skills Development Software
Infosec Skills
Who should attend?
Chief privacy officers (CPOs) and other senior information management professionals who serve a European-based corporate organization or a global multinational with business or policy interests in Europe
Staff members who serve or support a privacy or compliance team and need to achieve a consistent level of privacy education
Intermediate-level privacy professionals and entry-level candidates who are transitioning from non-privacy roles inside European corporate organizations or who are entirely new to the privacy profession
Information management professionals in European financial services, healthcare or telecommunications industries who seek to broaden their expertise into a general information privacy scope
Information security professionals (CISO, CISSP)
Information auditing and IT governance professionals (CISA, CISM)
CIPP/E certification details
The IAPP CIPP/E was launched in 2011 and is the first professional credential specific to European data protection professionals.
CIPP/E holders demonstrate understanding of a principles-based framework and knowledge base in information privacy within the European context, understanding of the key privacy terminology, and ability to apply practical concepts concerning the protection of personal data and trans-border data flows.
Why choose Infosec
Your flexible learning experience
Infosec Flex makes expert, live instruction convenient with online and in-person formats tailored to how, when and where you learn best.

Public training boot camps held nationwide
Pre-study course materials

Live instruction

Digital courseware

Daily reinforcement materials

Catered lunches

Infosec community forum access

100% Satisfaction Guarantee
Knowledge Transfer Guarantee

Most Popular
Immersive, live-streamed instruction
Pre-study course materials

Live instruction

Digital courseware

Daily reinforcement materials

Detailed performance reporting

Video replays

90-day extended access to materials

Infosec community forum access

Exam Pass Guarantee
100% Satisfaction Guarantee
Knowledge Transfer Guarantee

Tailored team training at your location
Pre-study course materials

Live, customized instruction at your location

Digital courseware

Daily reinforcement materials

Detailed team performance reporting

Video replays

90-day extended access to materials

Infosec community forum access

Exam Pass Guarantee
100% Satisfaction Guarantee
Knowledge Transfer Guarantee
Can't get away for a week?
Learn cybersecurity on-demand.
Get the cybersecurity training you need at a pace that fits your schedule with a subscription to Infosec Skills. Includes unlimited access to hundreds of additional on-demand courses — plus cloud-hosted cyber ranges where you can practice and apply knowledge in real-world scenarios — all for just $34 a month!
70+ learning paths
500+ courses
Cloud-hosted cyber ranges and hands-on projects
Skill assessments and certification practice exams
Infosec community peer support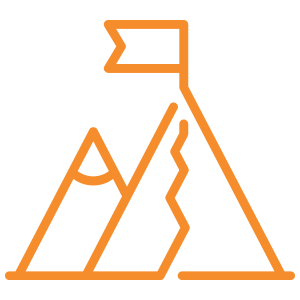 Day 1: European law and framework
Course Introduction
European data protection law: origins and history
EU institutions and legislative framework
Personal data definition, types and essential concepts
GDPR objectives and scope
Data controllers and processors
Criteria for lawful processing of personal data
Information provision requirements
Day 2: Rights and compliance
Data subjects' rights
Data security measures
Accountability obligations
International data transfers
Supervisions and enforcement
Compliance issues
Related technologies
Exceptional learning experiences powered by LX Labs cyber expertise
Infosec Skills boot camps are powered by LX Labs — our elite team of cyber SMEs, learning specialists and community of top-ranked security instructors, published authors and sought-after industry leaders. We rigorously vet each boot camp to guarantee it meets certification and compliance requirements and aligns with recognized guidelines like the NICE Cybersecurity Workforce Framework.