CCNP Training Boot Camp
Take your networking professional career to the next level! Infosec's authorized CCNP Boot Camp is a comprehensive 10-day training that prepares you to earn one of Cisco's most prestigious certifications.
Earn your CCNP, guaranteed!
Boot camp overview
This Cisco Certified Network Professional (CCNP) Routing and Switching Boot Camp provides two full weeks of in-depth training with Cisco-certified industry experts. You'll learn how to install, configure, operate and troubleshoot complex routed LAN, routed WAN, switched LAN and dial access services — all using high-end Cisco equipment.
The boot camp also prepares you to earn your CCNP certification, which validates your expertise in implementing enterprise networks, collaborating with specialists and working with Cisco equipment. Earning your CCNP is a career-boosting achievement in itself, but it also brings you one step closer to becoming a Cisco Certified Internetwork Expert (CCIE).
Skill up and get certified, guaranteed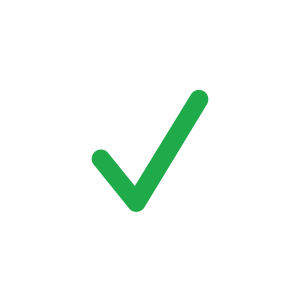 Exam Pass Guarantee
If you don't pass your exam on the first attempt, get a second attempt for free. Includes the ability to re-sit the course for free for up to one year.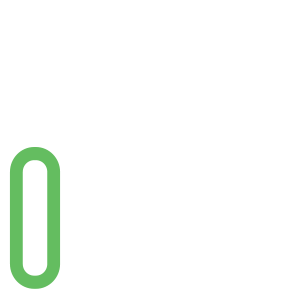 100% Satisfaction Guarantee
If you're not 100% satisfied with your training at the end of the first day, you may withdraw and enroll in a different Flex Pro or Flex Classroom course.
Knowledge Transfer Guarantee
If an employee leaves within three months of obtaining certification, Infosec will train a different employee at the same organization tuition-free for up to one year.
What's included?
93% pass rate — the best in the industry
10 days of training with an expert instructor
Infosec digital courseware (physical textbooks available to purchase)
CCNP exam voucher
90-day access to cyber range (Flex Pro)
90-day access to course replays (Flex Pro)
Curated videos from other top-rated instructors (add-on)
100% Satisfaction Guarantee
Exam Pass Guarantee (Flex Pro)
Learn from experts
We don't just have great instructors, our instructors have years of industry experience and are recognized as experts. Over the past 15 years, we've helped tens of thousands of students get certified and advance their careers.
Our industry-leading curriculum and expert instructors have led to the highest pass rates in the industry. More than 93% of Infosec students pass their certification exams on their first attempt.
Award-winning training that you can trust
Rising Star
Partner Award
G2 Crowd Leader
Technical Skills Development Software
Gold Winner
Best Cybersecurity Education Provider
Publisher's Choice
Security Training for Infosec Professionals
Top 20 Company
IT Training
Who should attend?
Network administrators
Network engineers
Systems administrators
System engineers
Anyone looking to improve their Cisco networking skills
Prerequisites
Prior to attending our CCNP course, students should be very familiar with networking topics such as TCP/IP, IP configuration, peer-to-peer networking, subnetting, building a routing table, and other network protocols, standards and architecture.
Why choose Infosec
Your flexible learning experience
Infosec Flex makes expert, live instruction convenient with online and in-person formats tailored to how, when and where you learn best.

Public training boot camps held nationwide
Pre-study course materials

Live instruction

Digital courseware

Daily reinforcement materials

Catered lunches

Infosec community forum access

100% Satisfaction Guarantee
Knowledge Transfer Guarantee

Most Popular
Immersive, live-streamed instruction
Pre-study course materials

Live instruction

Digital courseware

Daily reinforcement materials

Detailed performance reporting

Video replays

90-day extended access to materials

Infosec community forum access

Exam Pass Guarantee
100% Satisfaction Guarantee

Tailored team training at your location
Pre-study course materials

Live, customized instruction at your location

Digital courseware

Daily reinforcement materials

Detailed team performance reporting

Video replays

90-day extended access to materials

Infosec community forum access

Exam Pass Guarantee
100% Satisfaction Guarantee
Knowledge Transfer Guarantee
You achieve the CCNP certification by passing the following three exams during the Infosec CCNP boot camp:
Implementing Cisco IP Routing (300-101): Administrators of medium-to-large network sites will learn to use advanced routing to provide scalability for Cisco routers that are connected to LANs and WANs. You will practice implementing techniques in hands-on labs, learning to dramatically increase the number of routers and sites instead of redesigning the network when additional sites or wiring configurations are added.
Implementing Cisco IP Switched Networks (300-115): You will learn to plan, configure and verify the implementation of complex enterprise switching solutions for campus  environments using the Cisco Enterprise Campus Architecture.
Troubleshooting and Maintaining Cisco IP Networks (300-135): You will gain the skills needed to maintain complex networks and to diagnose and resolve network problems quickly and effectively. You will learn troubleshooting and maintenance procedures and reinforce the concepts by putting them to use in a controlled lab environment.
Can't get away for a week?
Learn cybersecurity on-demand.
Get the cybersecurity training you need at a pace that fits your schedule with a subscription to Infosec Skills. Includes unlimited access to hundreds of additional on-demand courses — plus cloud-hosted cyber ranges where you can practice and apply knowledge in real-world scenarios — all for just $34 a month!
400+ courses
4 cyber range environments
100+ hands-on labs
Certification practice exams
50+ learning paths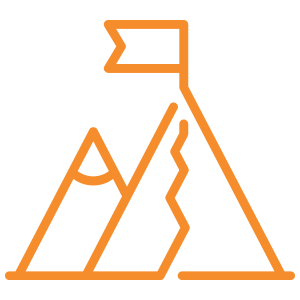 "I've taken five boot camps with Infosec and all my instructors have been great."
"Comparing Infosec to other vendors is like comparing apples to oranges. My instructor was hands-down the best I've had." 
"I knew Infosec could tell me what to expect on the exam and what topics to focus on most."
Phase 1 — Switching
Day 1
Analyzing campus network designs

Enterprise campus architecture
Cisco lifecycle services and network

Implementation

Implementing VLANs in a campus network
Applying best practices for VLAN

Topologies

Configuring private VLANs
Configuring link aggregation

Etherchannel

Implementing spanning tree
Spanning tree protocol enhancements
Describing STP stability mechanisms
Express forwarding

Test prep and day review
Self study — open lab
Day 2
Implementing Inter-VLAN routing

Describing routing between VLANs
Deploying multilayer switching with Cisco

Implementing a highly available network

Understanding high availability
Implementing high availability
Implementing network monitoring

Implementing Layer 3 high availability

Configuring Layer 3 redundancy with HSRP
Configuring Layer 3 redundancy with VRRP and GLBP

Test prep and day review
Self study — open lab
Day 3
Integrating wireless LAN into a campus network

Comparing WLANs to campus networks
Assessing the impact of WLANs on campus networks
Preparing the campus infrastructure for WLANs

Troubleshooting switches

Maintaining and troubleshooting campus switching-based solutions

Troubleshooting VLANs
Troubleshooting spanning tree
Troubleshooting switched virtual interfaces and Inter-VLAN routing
Troubleshooting FHRPs
Troubleshooting performance problems on switches
References to additional campus switching technologies in e-learning

Test prep and day review
Self study — open lab
Phase 2 — Routing
Day 4
Planning routing services to requirements

Assessing complex enterprise network requirements
Creating an implementation plan and documenting the implementation

Implementing an EIGRP-based solution

Planning routing implementations with EIGRP
Implementing and verifying basic EIGRP for the enterprise LAN architecture

Test prep and day review
Self study — open lab
Day 5
Implementing a scalable multiarea network OSPF-based solution

Planning routing implementations with OSPF as the scalable routing protocol
How OSPF packet processes work
Improving routing performance in a complex enterprise network
Configuring and verifying OSPF routing

Implementing an IPv4-based redistribution solution

Assessing network routing performance and security issues
Operating a network using multiple IP routing protocols
Configuring and verifying route redistribution
Day 6
Implementing path control

Assessing path control network
Performance issues
References to additional path control in E-learning

Connect an enterprise network to an ISP network

Planning the Enterprise-to-ISP connection
Considering the advantages of using BGP
Comparing the functions and uses of EBGP and IBGP
Configuring and verifying basic BGP operations

Test prep and day review
Day 7
Maintaining and troubleshooting routing-based solutions

Troubleshooting network layer connectivity
Troubleshooting EIGRP
Troubleshooting OSPF
Troubleshooting route redistribution
Troubleshooting BGP
Troubleshooting performance problems on routers
References to additional troubleshooting on NAT, DHCP and other protocols

Test prep and day review
Phase 3 — Troubleshooting and maintenance
Day 8
Planning maintenance for complex networks
Applying maintenance methodologies
Common maintenance processes and procedures
Network maintenance tools, applications and resources
Planning troubleshooting processes for complex enterprise networks
Applying troubleshooting methodologies
Planning and implementing
Troubleshooting procedures
Integrating troubleshooting
Test prep and day review
Self study — open lab
Day 9
Troubleshooting procedures
Integrating troubleshooting into the network maintenance process
Maintenance and troubleshooting tools and applications
Assembling a basic diagnostic toolkit using Cisco IOS software
Using specialized maintenance and troubleshooting tools
Test prep and day review
Self study — open lab
Day 10
Maintaining and troubleshooting network
Security solutions
Troubleshooting security features
Security features review
References to additional security troubleshooting
Maintaining and troubleshooting integrated,
Complex enterprise networks
Troubleshooting complex environments
Test prep and day review
Final overview