CCNA Security Training Boot Camp
Infosec's authorized CCNA Security Boot Camp is an intense two-day training designed to build your skills around developing a security infrastructure using Cisco network devices. You will acquire skills required to securely configure and monitor network devices and to recognize and control threats to the network security infrastructure.
Earn your CCNA Security, guaranteed!
Boot camp overview
There is a growing need for security professionals in the business world. As awareness of security threats grow, businesses of all sizes are beginning to understand the need for increased preparedness against these threats. Our CCNA Security Boot Camp is an excellent starting point for those interested in a career in this exciting, challenging and growing field.
We believe in a complete approach, offering both an academic approach as well as hands-on design and implementation of Cisco secure networks and foundation-level configuration of security using the Cisco IOS on switches and routers. This approach is designed to impart the most knowledge in the shortest amount of time and is the best way to prepare for your exam and future career.
Skill up and get certified, guaranteed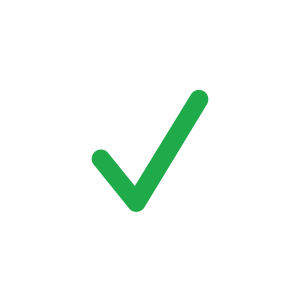 Exam Pass Guarantee
If you don't pass your exam on the first attempt, get a second attempt for free. Includes the ability to re-sit the course for free for up to one year.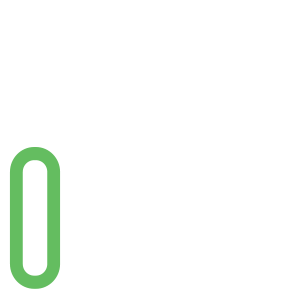 100% Satisfaction Guarantee
If you're not 100% satisfied with your training at the end of the first day, you may withdraw and enroll in a different Flex Pro or Flex Classroom course.
Knowledge Transfer Guarantee
If an employee leaves within three months of obtaining certification, Infosec will train a different employee at the same organization tuition-free for up to one year.
What's included?
93% pass rate — the best in the industry
Two days of intense instruction with an expert instructor
Infosec digital courseware (physical textbooks available to purchase)
Cisco exam voucher
90-day access to replays of daily lessons (Flex Pro)
Curated videos from other top-rated instructors (add-on)
100% Satisfaction Guarantee
Exam Pass Guarantee (Flex Pro)
Course objectives
Upon completing this course, students will be able to meet these objectives:
Develop a comprehensive network security policy to counter threats against information security
Configure routers on the network perimeter with Cisco IOS Software security features
Configure a Cisco IOS zone-based firewall to perform basic security operations on a network
Configure site-to-site VPNs using Cisco IOS features
Configure IPS on Cisco network routers
Configure LAN devices to control access, resist attacks, shield other network devices and systems, and protect the integrity and confidentiality of network traffic
Award-winning training that you can trust
Rising Star
Partner Award
G2 Crowd Leader
Technical Skills Development Software
Gold Winner
Best Cybersecurity Education Provider
Publisher's Choice
Security Training for Infosec Professionals
Top 20 Company
IT Training
Who should attend?
Network administrators
Firewall administrators
Security professionals interested in learning about network security
Prerequisites
Prior to enrolling in our authorized CCNA Security Boot Camp, you should have a sound working experience with basic network security and TCP/IP. To achieve CCNA Security status, you must have a valid CCNA certification.
Why choose Infosec
Your flexible learning experience
Infosec Flex makes expert, live instruction convenient with online and in-person formats tailored to how, when and where you learn best.

Public training boot camps held nationwide
Pre-study course materials

Live instruction

Digital courseware

Daily reinforcement materials

Catered lunches

Infosec community forum access

100% Satisfaction Guarantee
Knowledge Transfer Guarantee

Most Popular
Immersive, live-streamed instruction
Pre-study course materials

Live instruction

Digital courseware

Daily reinforcement materials

Detailed performance reporting

Video replays

90-day extended access to materials

Infosec community forum access

Exam Pass Guarantee
100% Satisfaction Guarantee

Tailored team training at your location
Pre-study course materials

Live, customized instruction at your location

Digital courseware

Daily reinforcement materials

Detailed team performance reporting

Video replays

90-day extended access to materials

Infosec community forum access

Exam Pass Guarantee
100% Satisfaction Guarantee
Knowledge Transfer Guarantee
CCNA Security certification details
A CCNA Security certification demonstrates the skills required to develop a security infrastructure, recognize threats and vulnerabilities to networks, and mitigate security threats.
The CCNA Security curriculum emphasizes core security technologies; the installation, troubleshooting and monitoring of network devices to maintain integrity; confidentiality and availability of data and devices; and competency in the technologies that Cisco uses in its security structure. The National Security Agency (NSA) recognizes that Cisco CCNA Security courseware meets the CNSS 4011 training standard.
Learn from experts
This boot camp is taught by the most qualified CCNA Security instructors. All instructors used for this course are CCSIs (Certified Cisco System Instructor). And you know that when you choose Infosec, your instructors are also meeting customers' needs in the field, deploying Cisco security in heterogeneous environments.
Thanks to the experience of the instructors, our proven education methods, and our commitment to your goals, you can be sure that you're on the fastest path to your future career.
Can't get away for a week?
Learn CCNA Security on-demand.
Get the cybersecurity training you need at a pace that fits your schedule with a subscription to Infosec Skills. Includes unlimited access to hundreds of additional on-demand courses — plus cloud-hosted cyber ranges where you can practice and apply knowledge in real-world scenarios — all for just $34 a month!
400+ courses
4 cyber range environments
100+ hands-on labs
Certification practice exams
50+ learning paths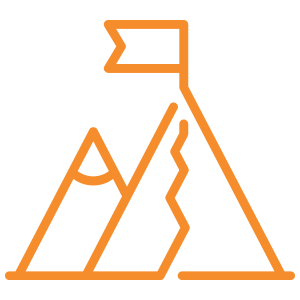 "I've taken five boot camps with Infosec and all my instructors have been great."
"Comparing Infosec to other vendors is like comparing apples to oranges. My instructor was hands-down the best I've had." 
"I knew Infosec could tell me what to expect on the exam and what topics to focus on most."
CCNA Security Boot Camp details
Networking security concepts
Confidentiality, integrity, availability (CIA)
Common security terms
Common network security zones
Describe different network topologies, such as
Campus-area network (CAN)

Cloud, wide-area network (WAN)
Data center
Small office/home office (SOHO)
Common security threats
Distributed denial-of-service (DDoS) attacks
Social engineering
Malware identification tools
Data loss and exfiltration
Implementing AAA in IOS
Cisco Secure ACS, RADIUS and TACACS
Configuring routers to interoperate with an ACS server
Configuring the ACS server to interoperate with a router
Verifying and troubleshooting router-toACS server interactions
Bring your own device (BYOD)
BYOD concept
BYOD architecture framework
Mobile device management (MDM)
Function of MDM
MDM deployment options (on-premise MDM, cloud-based MDM)
VPN fundamentals
Understanding VPNs and why we use them
Cryptography basic components
Public key infrastructure
Putting the pieces of PKI to work
Fundamentals of IP security
IPsec concepts, components, and operations
Configuring and verifying IPsec
Implementing IPsec site-to-site VPNs
Planning and preparing IPsec site-to-site VPNs
Implementing and verifying IPsec siteto-site VPNs in Cisco IOS routers
Implementing and verifying IPsec site-to-site VPNs in
Cisco ASA 5500-X series next generation firewalls
Implementing SSL VPNs using Cisco ASA
Functions and use of SSL for VPNs
Configuring SSL clientless VPNs on ASA
Configuring the Cisco ASA for remote-access SSL VPNs using the Cisco AnyConnect
Secure Mobility Client
Securing Layer 2 technologies
VLAN and trunking fundamentals
Spanning-tree fundamentals
Common Layer 2 threats and how to mitigate them
Network foundation protection
Using Network Foundation Protection to secure networks
Understanding the management plane
Understanding the control plane
Understanding the data plane
Securing the management plane on Cisco IOS devices
Securing management traffic
Implementing security measures to protect the management plane
Securing the data plane in IPv6
Understanding and configuring IPv6
Configuring IPv6 routing
Developing a security plan for IPv6
Securing routing protocols
Securing the control plane
The function of control plane policing
The function of control plane protection
Routing update authentication on OSPF
Routing update authentication on EIGRP
Routing update authentication on RIP
Routing update authentication on BGP
Understanding firewall fundamentals
Firewall concepts and technologies
Using Network Address Translation
Creating and deploying firewalls
Implementing Cisco IOS zone-based firewalls
Cisco IOS zone-based firewalls
Configuring and verifying Cisco IOS zone-based firewalls
Configuring basic firewall policies on Cisco ASA
The ASA appliance family and features
ASA firewall fundamentals
Configuring the ASA
Cisco IDS/IPS fundamentals
IPS versus IDS
Identifying malicious traffic on the network
Managing signatures
Monitoring and managing alarms and alerts
Overview of the Cisco Next-Generation IPS solution
Mitigation technologies for email and web threats
Mitigation technology for e-mail-based threats
Mitigation technology for web-based threats
Mitigation technologies for endpoint threats
Antivirus and antimalware solutions
Personal firewalls and host intrusion prevention systems
Advanced malware protection for endpoints
Hardware and software encryption of endpoint data