Cisco Certified CyberOps Associate Training Boot Camp
Infosec's authorized Cisco Certified CyberOps Associate Boot Camp is an intense two-day training designed to build a foundation of skills around cybersecurity operations. You will acquire the skills necessary to begin a career working with associate-level cybersecurity analysts within a security operations center (SOC).
Become a Cisco Certified CyberOps Associate, guaranteed!
Boot camp overview
There is a growing need for security professionals in the business world. As awareness of security threats grow, businesses of all sizes are beginning to understand the need for increased preparedness against these threats. Our Cisco Certified CyberOps Associate training (previously named CCNA Cyber Ops) is an excellent starting point for those interested in a career in this exciting, challenging and growing field.
This boot camp builds your foundation of cybersecurity knowledge and skills — with the goal of preparing you for the responsibilities of an entry-level security analyst working in a SOC. It also prepares you to validate your new skills by earning your Cisco Certified CyberOps Associate certification.
Skill up and get certified, guaranteed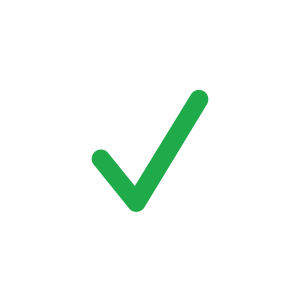 Exam Pass Guarantee
If you don't pass your exam on the first attempt, get a second attempt for free. Includes the ability to re-sit the course for free for up to one year.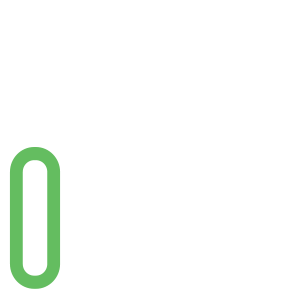 100% Satisfaction Guarantee
If you're not 100% satisfied with your training at the end of the first day, you may withdraw and enroll in a different Flex Pro or Flex Classroom course.
Knowledge Transfer Guarantee
If an employee leaves within three months of obtaining certification, Infosec will train a different employee at the same organization tuition-free for up to one year.
What's included?
Two days of intense instruction with an expert instructor
Infosec digital courseware (physical textbooks available to purchase)
Cisco Certified CyberOps Associate exam voucher (200-201)
3-month subscription to Infosec Skills to continue learning after your boot camp
100% Satisfaction Guarantee
90-day access to replays of daily lessons (Flex Pro)
Exam Pass Guarantee (Flex Pro)
Industry-leading exam pass rates
Infosec's materials are always up to date and synchronized with the latest Cisco exam objectives. Our industry-leading curriculum and expert instructors have led to the highest pass rates in the industry. More than 93% of Infosec students pass their certification exams on their first attempt.
Award-winning training that you can trust
Best Software - Highest Satisfaction
Infosec Skills
Best IT Security-related Training Program
Infosec Skills
Best Cybersecurity Podcast
Cyber Work with Chris Sienko
Innovation Award - Software
Infosec
Technical Skills Development Software
Infosec Skills
Who should attend?
Network engineers
Network administrators
Systems administrators
System engineers
IT managers/directors
Anyone looking to improve their network skills
Prerequisites
Prior to enrolling in our authorized Cisco Certified CyberOps Associate Boot Camp, you should have a sound working experience with basic network security and TCP/IP.
Why choose Infosec
Your flexible learning experience
Infosec Flex makes expert, live instruction convenient with online and in-person formats tailored to how, when and where you learn best.

Public training boot camps held nationwide
Pre-study course materials

Live instruction

Digital courseware

Daily reinforcement materials

Catered lunches

Infosec community forum access

100% Satisfaction Guarantee
Knowledge Transfer Guarantee

Most Popular
Immersive, live-streamed instruction
Pre-study course materials

Live instruction

Digital courseware

Daily reinforcement materials

Detailed performance reporting

Video replays

90-day extended access to materials

Infosec community forum access

Exam Pass Guarantee
100% Satisfaction Guarantee

Tailored team training at your location
Pre-study course materials

Live, customized instruction at your location

Digital courseware

Daily reinforcement materials

Detailed team performance reporting

Video replays

90-day extended access to materials

Infosec community forum access

Exam Pass Guarantee
100% Satisfaction Guarantee
Knowledge Transfer Guarantee
Latest exam updates
On May 29, 2020, Cisco revamped its CCNA Cyber Ops certification and exam. The certification was renamed Cisco Certified CyberOps Associate, and — in line with other entry-level Cisco certifications — there is now only one exam to pass to get certified.
The new exam, Understanding Cisco Cybersecurity Operations Fundamentals (200-201 CBROPS), replaced the previous Understanding Cisco Cybersecurity Fundamentals (210-250) and Implementing Cisco Cybersecurity Operations (210-255) exams, which were retired on May 28.
Exam overview
This boot camp prepares you to pass the new Understanding Cisco Cybersecurity Operations Fundamentals exam, which is required to become a Cisco Certified CyberOps Associate. Topics covered in the exam include:
Security concepts
Security monitoring
Host-based analysis
Network intrusion analysis
Security policies and procedures
Can't get away for a week?
Learn cybersecurity on-demand.
Get the cybersecurity training you need at a pace that fits your schedule with a subscription to Infosec Skills. Includes unlimited access to hundreds of additional on-demand courses — plus cloud-hosted cyber ranges where you can practice and apply knowledge in real-world scenarios — all for just $34 a month!
70+ learning paths
500+ courses
Cloud-hosted cyber ranges and hands-on projects
Skill assessments and certification practice exams
Infosec community peer support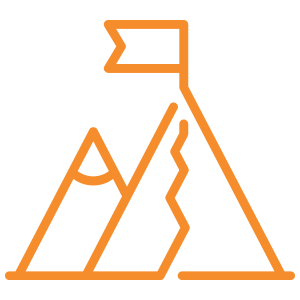 Cisco Certified CyberOps Associate Boot Camp details
Understanding Cisco Cybersecurity Operations Fundamentals (200-201)
Security concepts
Describe the CIA triad
Compare security deployments

Network, endpoint and application security systems
Agentless and agent-based protections
Legacy antivirus and antimalware
SIEM, SOAR and log management

Describe security terms

Threat intelligence (TI)
Threat hunting
Malware analysis
Threat actor
Run book automation (RBA)
Reverse engineering
Sliding window anomaly detection
Principle of least privilege
Zero trust
Threat intelligence platform (TIP)

Compare security concepts

Risk (risk scoring/risk weighting, risk reduction, risk assessment)
Threat
Vulnerability
Exploit

Describe the principles of the defense-in-depth strategy
Compare access control models

Discretionary access control
Mandatory access control
Nondiscretionary access control
Authentication, authorization, accounting
Rule-based access control
Time-based access control
Role-based access control

Describe terms as defined in CVSS

Attack vector
Attack complexity
Privileges required
User interaction
Scope

Identify the challenges of data visibility (network, host, and cloud) in detection
Identify potential data loss from provided traffic profiles
Interpret the 5-tuple approach to isolate a compromised host in a grouped set of logs
Compare rule-based detection vs. behavioral and statistical detection
Security monitoring
Compare attack surface and vulnerability
Identify the types of data provided by these technologies

TCP dump
NetFlow
Next-gen firewall
Traditional stateful firewall
Application visibility and control
Web content filtering
Email content filtering

Describe the impact of these technologies on data visibility

Access control list
NAT/PAT
Tunneling
TOR
Encryption
P2P
Encapsulation
Load balancing

Describe the uses of these data types in security monitoring

Full packet capture
Session data
Transaction data
Statistical data
Metadata
Alert data

Describe network attacks, such as protocol-based, denial of service, distributed denial of service and man-in-the-middle
Describe web application attacks, such as SQL injection, command injections and crosssite scripting
Describe social engineering attacks
Describe endpoint-based attacks, such as buffer overflows, command and control (C2), malware and ransomware
Describe evasion and obfuscation techniques, such as tunneling, encryption and proxies
Describe the impact of certificates on security (includes PKI, public/private crossing the network, asymmetric/symmetric)
Identify the certificate components in a given scenario
Cipher-suite

X.509 certificates
Key exchange
Protocol version
PKCS
Host-based analysis
Describe the functionality of these endpoint technologies in regard to security monitoring

Host-based intrusion detection
Antimalware and antivirus
Host-based firewall
Application-level whitelisting/blacklisting
Systems-based sandboxing (such as Chrome, Java, Adobe Reader)

Identify components of an operating system (such as Windows and Linux) in a given scenario
Describe the role of attribution in an investigation

Assets
Threat actor
Indicators of compromise
Indicators of attack
Chain of custody

Identify type of evidence used based on provided logs

Best evidence
Corroborative evidence
Indirect evidence

Compare tampered and untampered disk image
Interpret operating system, application, or command line logs to identify an event
Interpret the output report of a malware analysis tool (such as a detonation chamber or sandbox)

Hashes
URLs
Systems, events and networking
Network intrusion analysis
Map the provided events to source technologies

IDS/IPS
Firewall
Network application control
Proxy logs
Antivirus
Transaction data (NetFlow)

Compare impact and no impact for these items

False positive
False negative
True positive
True negative
Benign

Compare deep packet inspection with packet filtering and stateful firewall operation
Compare inline traffic interrogation and taps or traffic monitoring
Compare the characteristics of data obtained from taps or traffic monitoring and transactional data (NetFlow) in the analysis of network traffic
Extract files from a TCP stream when given a PCAP file and Wireshark
Identify key elements in an intrusion from a given PCAP file

Source address
Destination address
Source port
Destination port
Protocols
Payloads

Interpret the fields in protocol headers as related to intrusion analysis

Ethernet frame
 IPv4
IPv6
TCP
UDP
ICMP
DNS
SMTP/POP3/IMAP
HTTP/HTTPS/HTTP2
ARP

Interpret common artifact elements from an event to identify an alert

IP address (source / destination)
Client and server port identity
Process (file or registry)
System (API calls)
Hashes
URI / URL

Interpret basic regular expressions
Security policies and procedures
Describe management concepts

Asset management
Configuration management
Mobile device management
Patch management
Vulnerability management

Describe the elements in an incident response plan as stated in NIST.SP800-61
Apply the incident handling process (such as NIST.SP800-61) to an event
Map elements to these steps of analysis based on the NIST.SP800-61

Preparation
Detection and analysis
Containment, eradication, and recovery
Post-incident analysis (lessons learned)

Map the organization stakeholders against the NIST IR categories (CMMC, NIST.SP800-61)

Preparation
Detection and analysis
Containment, eradication, and recovery
Post-incident analysis (lessons learned)

Describe concepts as documented in NIST.SP800-86

Evidence collection order
Data integrity
Data preservation
Volatile data collection

Identify these elements used for network profiling

Total throughput
Session duration
Ports used
Critical asset address space

Identify these elements used for server profiling

Listening ports
Logged in users/service accounts
Running processes
Running tasks
Applications

Identify protected data in a network

PII
PSI
PHI
Intellectual property

Classify intrusion events into categories as defined by security models, such as Cyber Kill Chain Model and Diamond Model of Intrusion
Describe the relationship of SOC metrics to scope analysis (time to detect, time to contain, time to respond, time to control)
Exceptional learning experiences powered by LX Labs cyber expertise
Infosec Skills boot camps are powered by LX Labs — our elite team of cyber SMEs, learning specialists and community of top-ranked security instructors, published authors and sought-after industry leaders. We rigorously vet each boot camp to guarantee it meets certification and compliance requirements and aligns with recognized guidelines like the NICE Cybersecurity Workforce Framework.