CCNA & CCENT Dual Certification Training Boot Camp
Infosec's authorized CCNA Dual Certification Boot Camp helps you build your knowledge of networking and provides hands-on experience installing, configuring and operating network devices.
Earn your CCNA, guaranteed!
Boot camp overview
This innovative five-day boot camp is designed specifically for network engineers and administrators requiring full knowledge of Cisco router and switch configuration. You'll gain hands-on experience by remotely accessing pods of Cisco equipment and completing a series of labs in our Networking Cyber Range. The labs provide practical experience in a networking and switching environment, and prepare you for the troubleshooting- and simulation-based questions you'll find on the CCNA exam.
Our expert instructors guide you through authorized Cisco curriculum and prepare you to earn two certifications: the Cisco Certified Entry Networking Technician (CCENT) and the Cisco Certified Network
Associate Routing & Switching (CCNA).
Skill up and get certified, guaranteed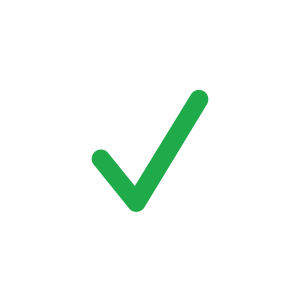 Exam Pass Guarantee
If you don't pass your exam on the first attempt, get a second attempt for free. Includes the ability to re-sit the course for free for up to one year.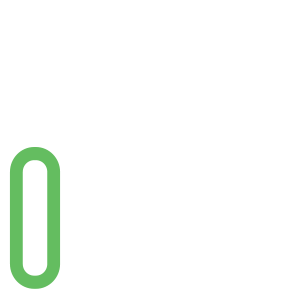 100% Satisfaction Guarantee
If you're not 100% satisfied with your training at the end of the first day, you may withdraw and enroll in a different Flex Pro or Flex Classroom course.
Knowledge Transfer Guarantee
If an employee leaves within three months of obtaining certification, Infosec will train a different employee at the same organization tuition-free for up to one year.
What's included?
93% pass rate — the best in the industry
Five days of intense instruction with an expert instructor
Immediate access to in-depth CCNA pre-study course
Infosec digital courseware (physical textbooks available to purchase)
CCENT and CCNA exam vouchers
90-day access to cyber range (Flex Pro)
90-day access to replays of daily lessons (Flex Pro)
Curated videos from other top-rated instructors (add-on)
100% Satisfaction Guarantee
Exam Pass Guarantee (Flex Pro)
Dual certification details
After completing this boot camp, you will be certified with the following Cisco certifications:
CCENT: The CCENT certification validates the skills required for entry-level network support positions, the starting point for many successful careers in networking.
CCNA: The CCNA certification validates your skills around developing a security infrastructure, recognizing threats and vulnerabilities, and mitigating security threats.
Award-winning training that you can trust
Rising Star
Partner Award
G2 Crowd Leader
Technical Skills Development Software
Gold Winner
Best Cybersecurity Education Provider
Publisher's Choice
Security Training for Infosec Professionals
Top 20 Company
IT Training
Who should attend?
Network engineers
Network administrators
Systems administrators
System engineers
IT managers/directors
Anyone looking to improve their network skills
Prerequisites
Prior to attending the CCNA Dual Certification Boot Camp, you should be familiar with networking topics such as TCP/IP, IP configuration, peer-to-peer networking, subnetting, building a routing table and other network protocols, standards and architecture.
Why choose Infosec
Your flexible learning experience
Infosec Flex makes expert, live instruction convenient with online and in-person formats tailored to how, when and where you learn best.

Public training boot camps held nationwide
Pre-study course materials

Live instruction

Digital courseware

Daily reinforcement materials

Catered lunches

Infosec community forum access

100% Satisfaction Guarantee
Knowledge Transfer Guarantee

Most Popular
Immersive, live-streamed instruction
Pre-study course materials

Live instruction

Digital courseware

Daily reinforcement materials

Detailed performance reporting

Video replays

90-day extended access to materials

Infosec community forum access

Exam Pass Guarantee
100% Satisfaction Guarantee
Knowledge Transfer Guarantee

Tailored team training at your location
Pre-study course materials

Live, customized instruction at your location

Digital courseware

Daily reinforcement materials

Detailed team performance reporting

Video replays

90-day extended access to materials

Infosec community forum access

Exam Pass Guarantee
100% Satisfaction Guarantee
Knowledge Transfer Guarantee
CCNA certification objectives
Upon the completion of this boot camp, you will know how to:
Make appropriate decisions concerning implementation of hardware and configuration, based on ISR routers and switches running the Cisco iOS
Proficiently administer Cisco routers
Install, configure and maintain dependable, functional networks
Properly identify protocols involving Cisco networking devices
Troubleshoot general network and security issues
Successfully operate routers and switched LAN networks
CCNA certification options
There are two ways you can earn your CCNA:
 You can take a single, grueling, difficult exam: the 200-125 CCNA exam
You can take two shorter and easier exams: the 100-105 ICND1 exam and the 200-105 ICND2 exam
With over 15 years of preparing students for Cisco certifications, we've found that taking the two ICND exams (option #2) offers a much better chance of CCNA certification success. Having two exams allows you to break up your exam preparation into two distinct phases during the boot camp.
You will test the first exam halfway through the CCNA boot camp, concentrating all efforts on passing the exam during the first three days. You can then rest assured you are 50% completed on your way to the CCNA and concentrate efforts on the second exam to be delivered on the fifth day of the boot camp. This two-exam approach to the CCNA also allows you more time to build real-world networking skills in addition to passing the CCNA.
Hands-on labs
Hundreds of exercises in over 30 hands-on labs prepare you for the most difficult part of the CCNA exam, the simulation questions. By practicing on remotely accessed pods of Cisco equipment, you'll gain real-world experience you can carry over to your next job or project.
Learn from experts
We don't just have great instructors, our instructors have years of industry experience and are recognized as experts. Infosec instructors have authored two of the top network security and ethical hacking books.
Can't get away for a week?
Learn CCNA on-demand.
Get the cybersecurity training you need at a pace that fits your schedule with a subscription to Infosec Skills. Includes unlimited access to hundreds of additional on-demand courses — plus cloud-hosted cyber ranges where you can practice and apply knowledge in real-world scenarios — all for just $34 a month!
400+ courses
4 cyber range environments
100+ hands-on labs
Certification practice exams
50+ learning paths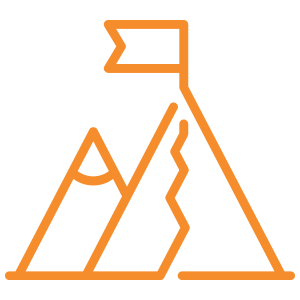 "I've taken five boot camps with Infosec and all my instructors have been great."
"The course not only met my expectations, but exceeded them. It was the most engaging online training I've ever had."
"I knew Infosec could tell me what to expect on the exam and what topics to focus on most."
CCNA Dual Certification Boot Camp details
ICND1
Network fundamentals
Compare and contrast OSI and TCP/IP models
Compare and contrast TCP and UDP protocols
Describe the impact of infrastructure components in an enterprise network

Firewalls
Access points
Wireless controllers

Compare and contrast collapsed core and three-tier architectures
Compare and contrast network topologies
Select the appropriate cabling type based on implementation requirements
Apply troubleshooting methodologies to resolve problems

Perform fault isolation and document
Resolve or escalate
Verify and monitor resolution

Configure, verify and troubleshoot IPv4 addressing and subnetting
Compare and contrast IPv4 address types

Unicast
Broadcast
Multicast

Describe the need for private IPv4 addressing
Identify the appropriate IPv6 addressing scheme to satisfy addressing requirements in a LAN/WAN environment
Configure, verify, and troubleshoot IPv6 addressing
Configure and verify IPv6 stateless address auto configuration
Compare and contrast IPv6 address types

Global unicast
Unique local
Link local
Multicast
Modified EUI 64
Autoconfiguration
Anycast
LAN switching fundamentals
Describe and verify switching concepts

MAC learning and aging
Frame switching
Frame flooding
MAC address table

Interpret Ethernet frame format
Troubleshoot interface and cable issues (collisions, errors, duplex, speed)
Configure, verify, and troubleshoot VLANs (normal range) spanning multiple switches

Access ports (data and voice)
Default VLAN

Configure, verify and troubleshoot interswitch connectivity

Trunk ports
802.1Q
Native VLAN

Configure and verify Layer 2 protocols

Cisco Discovery Protocol
LLDP

Configure, verify and troubleshoot port security

Static
Dynamic
Sticky
Max MAC addresses
Violation actions
Err-disable recovery
Routing fundamentals
Describe the routing concepts

Packet handling along the path through a network
Forwarding decision based on route lookup
Frame rewrite

Interpret the components of routing table

Prefix
Network mask
Next hop
Routing protocol code
Administrative distance
Metric
Gateway of last resort

Describe how a routing table is populated by different routing information sources
Configure, verify and troubleshoot inter-VLAN routing
Router on a stick
Compare and contrast static routing and dynamic routing
Configure, verify and troubleshoot IPv4 and IPv6 static routing

Default route
Network route
Host route
Floating static

Configure, verify and troubleshoot RIPv2 for IPv4 (excluding authentication, filtering, manual summarization, redistribution)
Infrastructure services
Describe DNS lookup operation
Troubleshoot client connectivity issues involving DNS
Configure and verify DHCP on a router (excluding static reservations)

Server
Relay
Client
TFTP, DNS and gateway options

Troubleshoot client- and router based DHCP connectivity issues
Configure and verify NTP operating in client/server mode
Configure, verify and troubleshoot IPv4 standard numbered and named access list for routed interfaces
Configure, verify and troubleshoot inside source NAT
Infrastructure maintenance
Configure and verify device-monitoring using syslog
Configure and verify device management

Backup and restore device configuration
Using Cisco Discovery Protocol and LLDP for device discovery
Licensing
Logging
Timezone
Loopback

Configure and verify initial device configuration
Configure, verify and troubleshoot basic device hardening

Local authentication
Secure password
Access to device
Source address
Telnet/SSH
Login banner

Perform device maintenance

Cisco IOS upgrades and recovery
ICND2
LAN switching technologies
Configure, verify and troubleshoot VLANs (normal/extended range) spanning multiple switches

Access ports (data and voice)
Default VLAN

Configure, verify and troubleshoot interswitch connectivity

Add and remove VLANs on a trunk
DTP and VTP (v1&v2)

Configure, verify and troubleshoot STP protocols

STP mode (PVST+ and RPVST+)
STP root bridge selection

Configure, verify and troubleshoot STP-related optional features
Configure, verify and troubleshoot (Layer 2/Layer 3) EtherChannel
Describe the benefits of switch stacking and chassis aggregation
Describe common access layer threat mitigation techniques

802.1x
DHCP snooping
Nondefault native VLAN
Routing technologies
Configure, verify and troubleshoot Inter-VLAN routing
Compare and contrast distance vector and link-state routing protocols
Compare and contrast interior and exterior routing protocols
Configure, verify and troubleshoot single area and multiarea OSPFv2 for IPv4 (excluding authentication, filtering, manual summarization, redistribution, stub, virtual-link, and LSAs)
Configure, verify and troubleshoot single area and multiarea OSPFv3 for IPv6 (excluding authentication, filtering, manual summarization,redistribution, stub, virtual-link, and LSAs)
Configure, verify and troubleshoot EIGRP for IPv4 (excluding authentication, filtering, manual summarization, redistribution, stub)
Configure, verify and troubleshoot EIGRP for IPv6 (excluding authentication, filtering, manual summarization, redistribution, stub)
WAN technologies
Configure and verify PPP and MLPPP on WAN interfaces using local authentication
Configure, verify and troubleshoot PPPoE clientside interfaces using local authentication
Configure, verify and troubleshoot GRE tunnel connectivity
Describe WAN topology options

Point-to-point
Hub and spoke
Full mesh
Single vs dual-homed

Describe WAN access connectivity options

MPLS
MetroEthernet
Broadband PPPoE
Internet VPN (DMVPN, site-to-site VPN, client VPN)

Configure and verify single-homed branch connectivity using eBGP IPv4 (limited to peering and route advertisement using Network command only)
Infrastructure services
Configure, verify and troubleshoot basic HSRP

Priority
Preemption
Version

Describe the effects of cloud resources of enterprise network architecture

Traffic path to internal and external cloud services
Virtual services
Basic virtual network infrastructure

Describe basic QoS concepts

Marking
Device trust
Prioritization
Voice
Video
Data
Shaping
Policing
Congestion management

Configure, verify and troubleshoot IPv4 and IPv6 access list for traffic filtering
Verify ACLs using the APIC-EM Path Trace ACL analysis tool
Infrastructure maintenance
Configure and verify device-monitoring protocols
Troubleshoot network connectivity issues using ICMP echo-based IP SLA
Use local SPAN to troubleshoot and resolve problems
Describe device management using AAA with TACACS+ and RADIUS
Describe network programmability in enterprise network architecture

Function of a controller
Separation of control plane and data plane
Northbound and southbound APIs

Troubleshoot basic Layer 3 end-to-end connectivity