CCNA Training Boot Camp
Infosec's authorized CCNA Boot Camp helps you build your knowledge of networking and provides hands-on experience installing, configuring and operating network devices.
Earn your CCNA, guaranteed!
Boot camp overview
This innovative five-day boot camp is designed specifically for network engineers and administrators requiring full knowledge of Cisco router and switch configuration. You'll gain hands-on experience by completing a series of labs in our Networking Cyber Range. The labs provide practical experience in a networking and switching environment and prepare you for the simulation-based questions you'll find on the CCNA exam.
You will gain in-depth knowledge about network access, IP connectivity, IP services, and automation and programmability for Cisco networks,. In addition, our expert instructors prepare you to pass the popular CCNA exam.
Skill up and get certified, guaranteed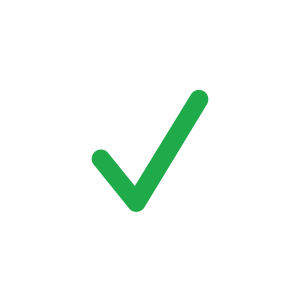 Exam Pass Guarantee
If you don't pass your exam on the first attempt, get a second attempt for free. Includes the ability to re-sit the course for free for up to one year.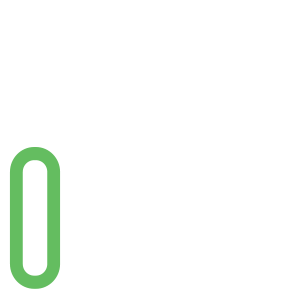 100% Satisfaction Guarantee
If you're not 100% satisfied with your training at the end of the first day, you may withdraw and enroll in a different Flex Pro or Flex Classroom course.
Knowledge Transfer Guarantee
If an employee leaves within three months of obtaining certification, Infosec will train a different employee at the same organization tuition-free for up to one year.
What's included?
93% pass rate — the best in the industry
Five days of intense instruction with an expert instructor
Immediate access to in-depth CCNA pre-study course
Infosec digital courseware (physical textbooks available to purchase)
CCNA exam voucher (200-301)
90-day access to cyber range (Flex Pro)
90-day access to replays of daily lessons (Flex Pro)
100% Satisfaction Guarantee
Exam Pass Guarantee (Flex Pro)
Hands-on labs
Hundreds of exercises in over 30 hands-on labs prepare you for the most difficult part of the CCNA exam, the simulation questions. You'll build your networking skills and gain real-world experience you can carry over to your next job or project.
Award-winning training that you can trust
Best Software - Highest Satisfaction
Infosec Skills
Best IT Security-related Training Program
Infosec Skills
Best Cybersecurity Podcast
Cyber Work with Chris Sienko
Innovation Award - Software
Infosec
Technical Skills Development Software
Infosec Skills
Who should attend?
Network engineers
Network administrators
Systems administrators
System engineers
IT managers/directors
Anyone looking to improve their network skills
Prerequisites
Prior to attending the CCNA Boot Camp, you should be familiar with networking topics such as TCP/IP, IP configuration, peer-to-peer networking, subnetting, building a routing table and other network protocols, standards and architecture.
Why choose Infosec
Your flexible learning experience
Infosec Flex makes expert, live instruction convenient with online and in-person formats tailored to how, when and where you learn best.

Public training boot camps held nationwide
Pre-study course materials

Live instruction

Digital courseware

Daily reinforcement materials

Catered lunches

Infosec community forum access

100% Satisfaction Guarantee
Knowledge Transfer Guarantee

Most Popular
Immersive, live-streamed instruction
Pre-study course materials

Live instruction

Digital courseware

Daily reinforcement materials

Detailed performance reporting

Video replays

90-day extended access to materials

Infosec community forum access

Exam Pass Guarantee
100% Satisfaction Guarantee
Knowledge Transfer Guarantee

Tailored team training at your location
Pre-study course materials

Live, customized instruction at your location

Digital courseware

Daily reinforcement materials

Detailed team performance reporting

Video replays

90-day extended access to materials

Infosec community forum access

Exam Pass Guarantee
100% Satisfaction Guarantee
Knowledge Transfer Guarantee
CCNA certification objectives
Upon the completion of this boot camp, you will know how to:
Make appropriate decisions concerning implementation of hardware and configuration, based on ISR routers and switches running the Cisco iOS
Proficiently administer Cisco routers
Install, configure and maintain dependable, functional networks
Properly identify protocols involving Cisco networking devices
Troubleshoot general network and security issues
Successfully operate routers and switched LAN networks
Industry-leading exam pass rates
Infosec's CCNA materials are always up to date and synchronized with the latest Cisco exam objectives. Our industry-leading curriculum and expert instructors have led to the highest pass rates in the industry. More than 93% of Infosec students pass their certification exams on their first attempt.
Can't get away for a week?
Learn CCNA on-demand.
Get the cybersecurity training you need at a pace that fits your schedule with a subscription to Infosec Skills. Includes unlimited access to hundreds of additional on-demand courses — plus cloud-hosted cyber ranges where you can practice and apply knowledge in real-world scenarios — all for just $34 a month!
70+ learning paths
500+ courses
Cloud-hosted cyber ranges and hands-on projects
Skill assessments and certification practice exams
Infosec community peer support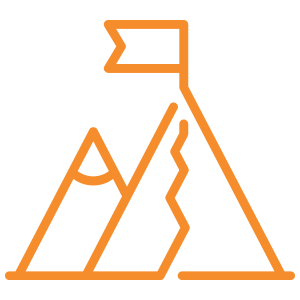 CCNA Certification Boot Camp details
Network fundamentals
Role and function of network components

Routers
L2 and L3 switches
Next-generation firewalls and IPS
Access points
Controllers (Cisco DNA Center and WLC)
Endpoints
Servers

Characteristics of network topology architectures

2 tier
3 tier
Spine-leaf
WAN
Small office/home office (SOHO)
On-premises and cloud

Compare and contrast network topologies
Physical interface and cabling types

Single-mode fiber, multimode fiber, copper
Connections (Ethernet shared media and point-to-point)
Concepts of PoE

Interface and cable issues (collisions, errors, mismatch duplex, and/or speed)
TCP and UDP
Configuring and verifying IPv4 addressing and subnetting
The need for private IPv4 addressing
Configuring and verifying IPv6 addressing and prefix
IPv6 address types

Global unicast
Unique local
Link local
Anycast
Multicast
Modified EUI 64

Verifying IP parameters for client OS (Windows, Mac OS, Linux)
Wireless principles

Nonoverlapping Wi-Fi channels
SSID
RF
Encryption

Virtualization fundamentals (virtual machines)
Switching concepts

MAC learning and aging
Frame switching
Frame flooding
MAC address table
Network access
Configuring and verifying VLANs (normal range) spanning multiple switches

Access ports (data and voice)
Default VLAN
Connectivity

Configuring and verifying interswitch connectivity
Trunk ports
802.1Q
Native VLAN
Configuring and verifying Layer 2 discovery protocols (Cisco Discovery Protocol and LLDP)
Configuring and verifying (Layer 2/Layer 3) EtherChannel (LACP)
The need for and basic operations of Rapid PVST+ Spanning Tree Protocol

Root port, root bridge (primary/secondary), and other port names
Port states (forwarding/blocking)
PortFast benefits

Cisco Wireless Architectures and AP modes
Physical infrastructure connections of WLAN components (AP, WLC, access/trunk ports, and LAG)
AP and WLC management access connections (Telnet, SSH, HTTP, HTTPS, console and TACACS+/RADIUS)
Configuring the components of a wireless LAN access for client connectivity using GUI only such as WLAN creation, security settings, QoS profiles and advanced WLAN settings
IP connectivity
Components of routing table

Routing protocol code
Prefix
Network mask
Next hop
Administrative distance
Metric
Gateway of last resort

Determining how a router makes a forwarding decision by default

Longest match
Administrative distance
Routing protocol metric

Configuring and verifying IPv4 and IPv6 static routing

Default route
Network route
Host route
Floating static

Configuring and verifying single area OSPFv2

Neighbor adjacencies
Point-to-point
Broadcast (DR/BDR selection)
Router ID

The purpose of first hop redundancy protocol
IP services
Configuring and verifying inside source NAT using static and pools
Configuring and verifying NTP operating in a client and server mode
Role of DHCP and DNS within the network Function of SNMP in network operations
Use of syslog features including facilities and levels
Configuring and verifying DHCP client and relay
Understanding the forwarding per-hop behavior (PHB) for QoS such as classification, marking, queuing, congestion, policing, shaping
Configuring network devices for remote access using SSH
Capabilities and function of TFTP/FTP in the network
Security fundamentals
Key security concepts (threats, vulnerabilities, exploits and mitigation techniques)
Security program elements (user awareness, training and physical access control)
Configuring device access control using local passwords
Security password policies elements: management, complexity and password alternatives (multifactor authentication, certificates and biometrics)
Remote access and site-to-site VPNs
Configuring and verifying access control lists
Configuring Layer 2 security features (DHCP snooping, dynamic ARP inspection and port security)
Authentication, authorization and accounting
Wireless security protocols (WPA, WPA2 and WPA3)
Configuring WLAN using WPA2 PSK using the GUI
Automation and programmability
How automation impacts network management
Traditional networks vs. controller-based networking
Controller-based and software defined architectures (overlay, underlay and fabric)

Separation of control plane and data plane
North-bound and south-bound APIs

Traditional campus device management vs. Cisco DNA Center enabled device management
Characteristics of REST-based APIs (CRUD, HTTP verbs and data encoding)
Capabilities of configuration management mechanisms Puppet, Chef and Ansible
Interpreting JSON encoded data
Exceptional learning experiences powered by LX Labs cyber expertise
Infosec Skills boot camps are powered by LX Labs — our elite team of cyber SMEs, learning specialists and community of top-ranked security instructors, published authors and sought-after industry leaders. We rigorously vet each boot camp to guarantee it meets certification and compliance requirements and aligns with recognized guidelines like the NICE Cybersecurity Workforce Framework.