A+/Network+ Boot Camp
Infosec's Authorized CompTIA A+ and Network+ boot camp is an 8-day accelerated, in-depth course that is structured to teach students the important and necessary tools of becoming a successful computer technician.
Earn your A+ and Network+, guaranteed!
Boot camp overview
The A+ portion of our CompTIA Boot Camp focuses on teaching students basic software and hardware knowledge, such as installation and configuration, in order to achieve one of the industry's most influential certifications for students. Students will be thoroughly trained to demonstrate a wide range of skills that lead to the A+ Technician certification. In addition the student will walk away with a high level of confidence in their abilities leading to productivity enhancing performance in the workplace. For those seeking employment this certification is a key benchmark for employers looking for the best and brightest technicians available.
The ever-evolving networking capabilities of most organizations today require more advanced skills than just the A+ certification. To help computer technicians further their skill set, Infosec features the Network+ segment of our Boot Camp. We teach our students important networking administration and support skills in order to achieve one of the most respected standard certifications an IT professional can attain. Once an individual gains a Network+ certification, he or she will display versatility in successfully implementing and supporting a network.
Skill up and get certified, guaranteed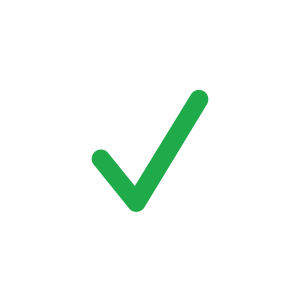 Exam Pass Guarantee
If you don't pass your exam on the first attempt, get a second attempt for free. Includes the ability to re-sit the course for free for up to one year.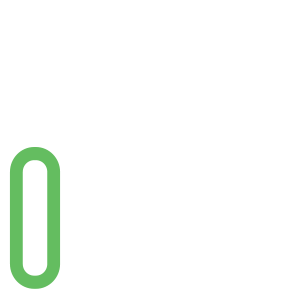 100% Satisfaction Guarantee
If you're not 100% satisfied with your training at the end of the first day, you may withdraw and enroll in a different Flex Pro or Flex Classroom course.
Knowledge Transfer Guarantee
If an employee leaves within three months of obtaining certification, Infosec will train a different employee at the same organization tuition-free for up to one year.
What's included?
93% pass rate — the best in the industry
Eight days of training with an expert instructor
Infosec digital courseware (physical textbooks available to purchase)
CompTIA A+ and Network+ exam vouchers
90-day access to course replays (Flex Pro)
Curated videos from other top-rated instructors (add-on)
100% Satisfaction Guarantee
Exam Pass Guarantee (Flex Pro)
Learn from experts
We don't just have great instructors, our instructors have years of industry experience and are recognized as experts. Over the past 15 years, we've helped tens of thousands of students get certified and advance their careers.
Our industry-leading curriculum and expert instructors have led to the highest pass rates in the industry. More than 93% of Infosec students pass their certification exams on their first attempt.
Award-winning training that you can trust
Best Software - Highest Satisfaction
Infosec Skills
Best IT Security-related Training Program
Infosec Skills
Best Cybersecurity Podcast
Cyber Work with Chris Sienko
Innovation Award - Software
Infosec
Technical Skills Development Software
Infosec Skills
Who should attend?
Those who wish to excel in the role of a computer technician or support professional
Information technology professionals who wish to reinforce their knowledge of basic hardware, software skills necessary to be successful in a variety of IT positions
Prerequisites
Prior to enrolling in Infosec's Dual CompTIA A+ and Network+ Boot Camp, students should have a general understanding of Windows and experience with Microsoft products and technologies.
Why choose Infosec
Your flexible learning experience
Infosec Flex makes expert, live instruction convenient with online and in-person formats tailored to how, when and where you learn best.

Public training boot camps held nationwide
Pre-study course materials

Live instruction

Digital courseware

Daily reinforcement materials

Catered lunches

Infosec community forum access

100% Satisfaction Guarantee
Knowledge Transfer Guarantee

Most Popular
Immersive, live-streamed instruction
Pre-study course materials

Live instruction

Digital courseware

Daily reinforcement materials

Detailed performance reporting

Video replays

90-day extended access to materials

Infosec community forum access

Exam Pass Guarantee
100% Satisfaction Guarantee
Knowledge Transfer Guarantee

Tailored team training at your location
Pre-study course materials

Live, customized instruction at your location

Digital courseware

Daily reinforcement materials

Detailed team performance reporting

Video replays

90-day extended access to materials

Infosec community forum access

Exam Pass Guarantee
100% Satisfaction Guarantee
Knowledge Transfer Guarantee
Can't get away for a week?
Learn A+ and Network+ on-demand.
Get the cybersecurity training you need at a pace that fits your schedule with a subscription to Infosec Skills. Includes unlimited access to hundreds of additional on-demand courses — plus cloud-hosted cyber ranges where you can practice and apply knowledge in real-world scenarios — all for just $34 a month!
70+ learning paths
500+ courses
Cloud-hosted cyber ranges and hands-on projects
Skill assessments and certification practice exams
Infosec community peer support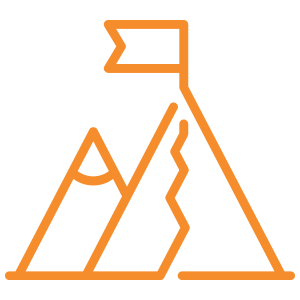 A+/Network+ Boot Camp details
CompTIA A+ (Exam 220-1001)
Module 1: peripheral devices
Motherboard components
Connection interfaces
Display devices
Audio and multimedia devices
Removable storage devices
Peripheral devices 89
Module 2: system components
Mass storage devices
System memory
Processors
BIOS and UEFI
Power supplies
Custom configuration
Module 3: troubleshooting and mobile devices
Troubleshooting System Components
Laptops
Mobile devices
Troubleshooting mobile devices
Module 4: printer and network hardware
Printers
Configuring printers
Troubleshooting printers
Network architectures
Ethernet networks
Module 5: networks
Wireless networks
Internet connections
Internet protocol
Routers and firewalls
Network services
CompTIA A+ (Exam 220-1002)
Module 1: supporting Windows
Windows operating system
Administration tools
Managing storage
Managing files
Managing applications
Module 2: supporting Windows pt. 2
Managing devices
Managing performance
Troubleshooting Windows
Managing users
Installing Windows
Module 3: supporting Windows pt. 3
Troubleshooting boot problems
Maintenance and backup
Threats and vulnerabilities
Viruses and malware
Securing workstations
Securing data
Module 4: supporting Windows networks
Configuring network connections
Securing network connections
Configuring shared resources
Virtualization and services
Module 5: Linux, OS X and Mobile OS
Linux operating system
OS X
Mobile operating systems
Securing and troubleshooting mobile OS
Safety and environmental procedures
Professionalism and communication
CompTIA Network+ (Exam 10-006)
Module 1: Topologies and Infrastructure
Topologies and the OSI model
Ethernet
Hubs, bridges and switches
Infrastructure and design
Module 2: addressing and routing
Internet protocol
IPv4 addressing
DHCP and APIPA
IPv6 addressing
Routing
Module 3: Troubleshooting and Management
Transport protocols
Name resolution
Troubleshooting
Applications and services
Management and monitoring
Cloud and virtualization
Module 4: installation
Network sites
Installing cable
Installing wireless networks
WAN technologies
Remote access
Module 5: security
Vulnerabilities and threats
Security appliances
Authentication
Incident response
Change and configuration management
Exceptional learning experiences powered by LX Labs cyber expertise
Infosec Skills boot camps are powered by LX Labs — our elite team of cyber SMEs, learning specialists and community of top-ranked security instructors, published authors and sought-after industry leaders. We rigorously vet each boot camp to guarantee it meets certification and compliance requirements and aligns with recognized guidelines like the NICE Cybersecurity Workforce Framework.