Learning Path
Windows Server Security 2022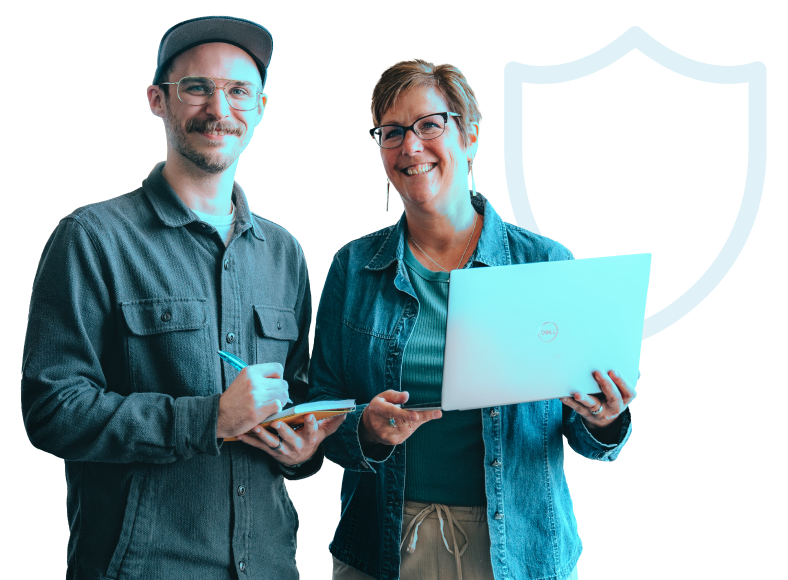 Syllabus
Windows Server Security 2022 skill assessment

Assessment - 66 questions
Introduction to Windows Server Security 2022

Course - 00:30:00

An introduction to Windows security covers the security history and an overview of the security features that can be found in Windows Server 2022. This is followed by a discussion on how Active Directory can increase security, along with a demonstration of Azure Active Directory and domain services.
Securing Data on a Windows Server

Course - 00:58:00

In this course, we'll look at how to encrypt both the stream and the data to ensure data integrity from the point of entry to the egress. You learn how to encrypt simple folders and files using the built-in EFS utility and entire hard drives using BitLocker. You'll also learn how to restore encrypted files if there's an issue with certificate corruption.
Windows Identity Services

Course - 00:46:00

Identity is how Microsoft Windows Server using Active Directory determines you are who you say you are. In this course, we'll look at the different ways to authenticate a user and the differences between authentication and authorization for resource access.
Updating Your Server for Security

Course - 00:39:00

When we install new devices or software, they need to be updated and checked for any tampering. Tampering with a device driver can introduce malware onto a server and spread to the entire network. Maintaining a server through updating is also very important: not only does it fix bugs and add features, but it protects against any new vulnerabilities discovered.
Firewall Security, Routing, and VPNs

Course - 01:09:00

Windows has built in protections from unauthorized access by including a firewall to block port traffic that is unwanted. This is true of both inbound and outbound traffic. You'll learn how to add and audit firewall rules and learn how to set up a secure virtual private network connection for remote users.
Edge Browsing Security

Course - 00:20:00

Many times, malware and other hacks come through our web browser. There are protections to keep our servers safe from harm, using trusted sites and security levels. The Chromium Edge version adds additional functionality and security over the previous Edge versions as well.
Account Security

Course - 00:43:00

There are many ways to not only keep hackers away from compromising a Windows server, but we can also block unwanted applications from entering either a server or workstation. We can also keep junior administrators from gaining more administrative roles than is necessary by adding in Just-In-Time and Just Enough administration. This limits the amount of time and roles an admin can have, which can increase security.
Malware and Certificates

Course - 01:06:00

In this course, we will explore how malware interacts with servers and how you can guard against it. Certificate services can add additional layers of security, using many Windows applications like the web server and encrypting file system. By using trusted domain certificates, you can keep these systems safe from malware and attacks.
Event Logs

Course - 00:24:00

When a security breach is suspected, there's no way to entirely know the extent without auditing being enabled. It also helps to troubleshoot issues after an attack. We'll set up advanced auditing on a Windows server and then watch what happens when files are deleted off the system.
Backup and Disaster Recovery

Course - 00:40:00

When an attack or system failure does occur, it may be necessary to protect your data by doing a restoration. This take a lot of preparation prior to any system failure. We'll look and demonstrate both simple volume shadow restorations and also full system restore using Windows Server Backup on a 2022 server.
Hyper-V Security

Course - 00:27:00

Due to the high cost of buying and maintaining hardware, there are more virtual machines being deployed than physical ones. We'll look at how to secure a virtual machine installed on a Windows 2022 server using Hyper-V. This includes traffic security, as well as built-in Hyper-V controls to ensure data integrity.
The details
Learning path insights
How to claim CPEs
Should you complete this learning path, you'll be able to download a certificate of completion. Use this to claim your CPEs or CPUs.
No software. No set up. Unlimited access.
Skip the server racks and spin up a realistic environment with one click. Infosec Skills cyber ranges require no additional software, hardware or server space so your team can spend less time configuring environments and more time learning. Unlimited cyber range access is included in every Infosec Skills subscription so your team can skill up however they learn best.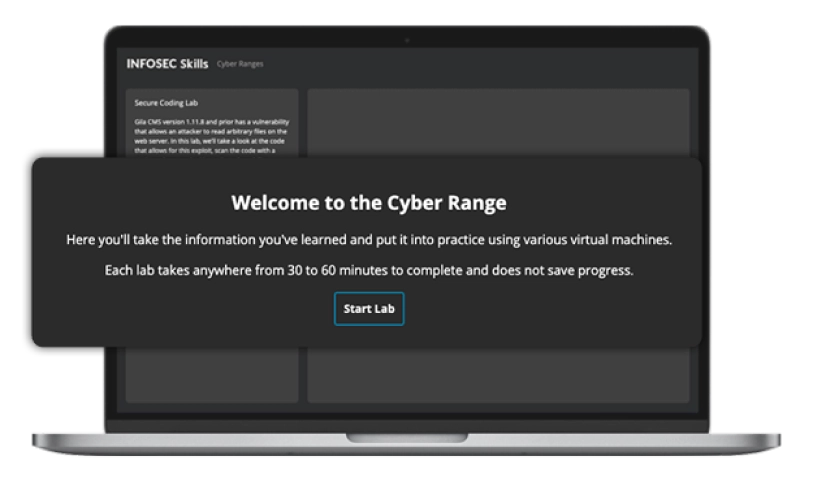 Infosec Skills Personal
$299 / year
190+ role-guided learning paths (e.g., Ethical Hacking, Threat Hunting)

100s of hands-on labs in cloud-hosted cyber ranges

Custom certification practice exams (e.g., CISSP, Security+)

Skill assessments

Infosec peer community support
Infosec Skills Teams
$799 per license / year
Team administration and reporting

Dedicated client success manager

Single sign-on (SSO)

Easily authenticate and manage your learners by connecting to any identity provider that supports the SAML 2.0 standard.

Integrations via API

Retrieve training performance and engagement metrics and integrate learner data into your existing LMS or HRS.

190+ role-guided learning paths and assessments (e.g., Incident Response)

100s of hands-on labs in cloud-hosted cyber ranges

Create and assign custom learning paths

Custom certification practice exams (e.g., CISSP, CISA)

Optional upgrade: Guarantee team certification with live boot camps
Unlock 7 days of free training
1,400+ hands-on courses and labs
Certification practice exams
Skill assessments