Learning Path
Windows OS Forensics
Learn about windows file systems, Fat32, ExFat, and NTFS.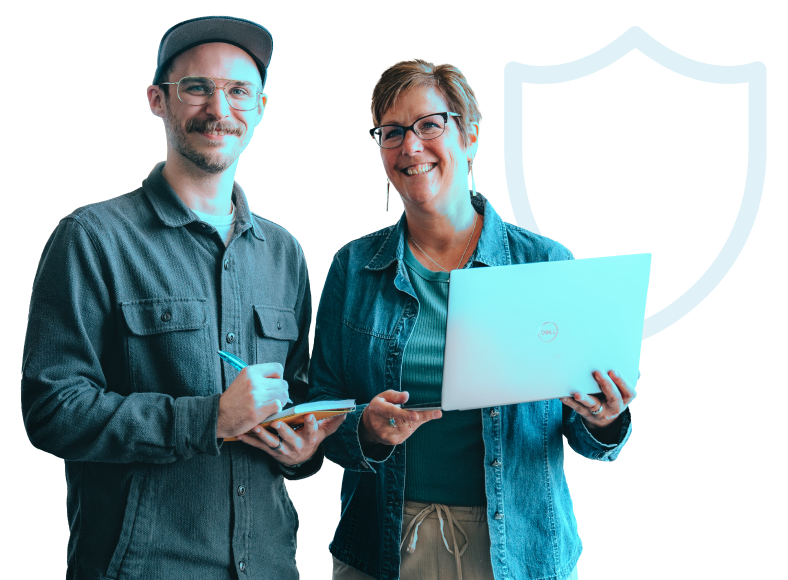 What you will learn
The student will learn how these systems store data, what happens when a file gets written to disc, what happens when a file gets deleted from disc, and how to recover deleted files. The student will learn how to correctly interpret the information in the file system data structures, giving the student a better understanding of how these file systems work. This knowledge will enable students to validate the information from multiple forensic tools properly.
Syllabus
Windows OS Forensics Skill Assessment

Assessment - 47 questions
Bits, Bytes, Endienness

Course - 00:24:00

This knowledge allows the student to interpret data at the hex and binary levels. This skill is necessary to validate forensic software tools and also gives the student an understanding of where to locate the data displayed by their forensic software. This information is notably beneficial for court proceedings.
Disk Partition Schemas

Course - 01:15:00

This information gives the student an understanding of where to locate both partitions and data on the drive. The forensic student learns how to interpret the master boot record and locate the volume boot record for each volume on the drive.
The FAT File System

Course - 02:05:00

The student develops an understanding of how the Fat file system writes a file to a drive and deletes a file from a drive. With this knowledge, the examiner can recover deleted data or recover data from a reformatted drive.
The NTFS File System

Course - 01:22:00

This course explains how the file system organizes information and where data s located on the drive. It also covers where the metadata for the file is stored, and the changes that occur at a file system level when someone deletes or creates a file.
The ex-fat File System

Course - 01:11:00

Students will also learn how the file system tracks files, where it stores the file metadata, and how to recover deleted data.
Windows Registry Forensics

Course - 01:06:00

It includes how to examine the live registry, the location of the registry files on the forensic image, and how to extract files. After examining the files with forensic tools, the student can locate relevant artifacts such as USB device connection times, recently used documents, program last run times, and programs set to run at startup.
The details
Learning path insights
How to claim CPEs
Should you complete this learning path, you'll be able to download a certificate of completion. Use this to claim your CPEs or CPUs.
No software. No set up. Unlimited access.
Skip the server racks and spin up a realistic environment with one click. Infosec Skills cyber ranges require no additional software, hardware or server space so your team can spend less time configuring environments and more time learning. Unlimited cyber range access is included in every Infosec Skills subscription so your team can skill up however they learn best.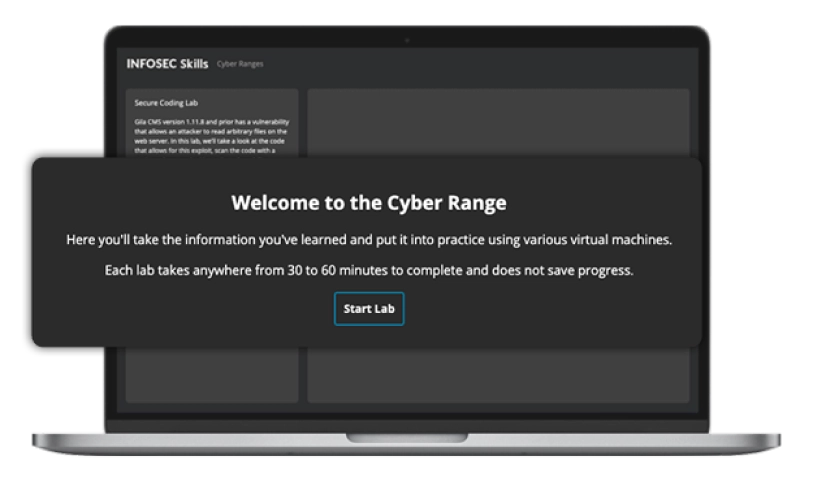 Infosec Skills Personal
$299 / year
190+ role-guided learning paths (e.g., Ethical Hacking, Threat Hunting)

100s of hands-on labs in cloud-hosted cyber ranges

Custom certification practice exams (e.g., CISSP, Security+)

Skill assessments

Infosec peer community support
Infosec Skills Teams
$799 per license / year
Team administration and reporting

Dedicated client success manager

Single sign-on (SSO)

Easily authenticate and manage your learners by connecting to any identity provider that supports the SAML 2.0 standard.

Integrations via API

Retrieve training performance and engagement metrics and integrate learner data into your existing LMS or HRS.

190+ role-guided learning paths and assessments (e.g., Incident Response)

100s of hands-on labs in cloud-hosted cyber ranges

Create and assign custom learning paths

Custom certification practice exams (e.g., CISSP, CISA)

Optional upgrade: Guarantee team certification with live boot camps
Unlock 7 days of free training
1,400+ hands-on courses and labs
Certification practice exams
Skill assessments