Learning Path
Cybersecurity Foundations
If you're unsure how to start learning cybersecurity, this Cybersecurity Foundations Learning Path is for you. You'll explore the fundamentals of cybersecurity through a series of engaging courses and hands-on exercises — and leave with a solid overview of the different roles and skills required to succeed in the field.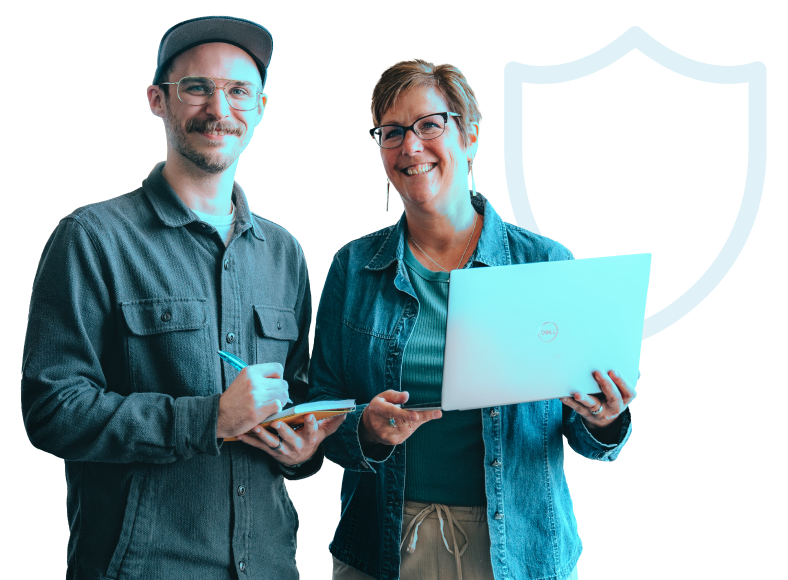 What you will learn
The Cybersecurity Foundations Learning Path offers a comprehensive introduction to the core principles of cybersecurity, encompassing essential topics such as network security, cryptography, authentication, risk management and the foundational understanding of cyber threats. These online cybersecurity foundations courses have a slower pace to ease you into the concepts. Combined with hands-on exercises, they'll help you build a broad, solid understanding of cybersecurity. Think of it as the series of cybersecurity fundamental courses you should take before you invest in any other cybersecurity training or live boot camps.
Who this learning path is for?
The Cybersecurity Foundations Learning Path caters specifically to individuals with little to no prior experience in the cybersecurity field. It is designed to give you a solid footing to embark on your journey in this domain. Whether you are an aspiring cybersecurity professional or seeking to enhance your awareness of online security, this learning path offers the perfect starting point for:
IT professionals or other Cybersecurity Beginners who are entering or considering a career in cybersecurity
Existing cybersecurity professionals who realize they have fundamental gaps around core cybersecurity concepts
Professionals in other industries who need cybersecurity knowledge
By the end of this learning path, you will:
Gain a comprehensive understanding of the fundamentals of cybersecurity
Have familiarity with key topics such as network security, cryptography, authentication and risk management
Increase your ability to address crucial concepts in cybersecurity
Be confident in navigating the complexities of cybersecurity
Leave with a solid foundation for further growth in the field
Syllabus
Cybersecurity Foundations Skill Assessment

Assessment - 74 questions
Introduction to cybersecurity foundations

Course - 00:03:00

Learn what this learning path covers in a short and straightforward introductory video.
Cybersecurity foundations

Course - 00:40:00

If you've been trying to break into cybersecurity and felt like the courses you've taken didn't address enough of the foundational aspects of cybersecurity and technology in general, this course is for you. We answer questions such as "What is cybersecurity?", "What is an operating system?" and many other foundational questions that one absolutely must understand to be comfortable in any cybersecurity bootcamp or training course. It is the missing piece for brand-new cybersecurity students.
Operating system foundations

Course - 00:32:00

In this course, we take a look at what an actual operating system is. People often confuse operating systems with browsers and many other things. We take a look at Windows versus Linux versus MacOS and discuss how these operating systems evolved. We also get into some technical detail about the components that make up an operating system.
Windows command line foundations

Course - 00:41:00

This course gets the learner right into the thick of the command line and navigating it. What we do here is a series of exercises that build on things most people already know how to do with Windows, such as copying and pasting files from one place to another. We take several basic things like this and teach the learner to do them from the command line. The goal is not to make the learner a command-line master, but to provide an introduction that will make the student comfortable with bootcamps requiring command-line entry.
Linux command line foundations

Course - 00:33:00

This course gets the learner right into the thick of the command line from the Linux perspective. In this course, we build on the things you've learned how to do in the Windows Command Line course. This course is an important step if you plan on pursuing a role such as entry-level pentester, cybersecurity analyst or basically any technical cybersecurity role. You will come away with a good understanding of the Linux terminal.
Network fundamentals

Course - 00:31:00

This course dives into what networking is and how network technologies apply to cybersecurity. This is a hands-on course, and the learner will do hands-on exercises with the cyber range on the Infosec Skills platform. We will address everything, from how data gets from one place to another all the way to basic monitoring and analysis techniques. Students do not need to worry about having no experience with networking, as this is 100% introduction level.
Cloud computing fundamentals

Course - 00:43:00

This course goes in-depth with cloud services. The learner will create their first cloud account, create a virtual machine in that account and give it internet access. They will also start up a web service and make it accessible to the world. This is all to make sure the learners walk away comfortable with the technology.
Cybersecurity policy framework and guidelines

Course - 00:13:00

In this course, the learner will get a good look at what policies and frameworks do to keep the cybersecurity industry on-mission and formal. Without this area of cybersecurity, cybersecurity would mean too many people doing too many different things that might not even improve security. Learn how you can have a successful career in cybersecurity without ever touching a command line!
Cybersecurity auditing

Course - 00:12:00

In this course, the learner will get a deeper look at how auditing can go from being very high-level to very deep and technical, depending on the scope of the audit. The learner will also get to see why cybersecurity auditor is one of the best jobs to have in cybersecurity.
Risk management

Course - 00:15:00

This course will take the learner on a quick trip down the road of risk management. The learner will have a trial-by-fire type of exercise where they will learn how to apply the classic ALE=SLE x ARO formula to solving a scenario! Many of the daily functions in cybersecurity are done based on decisions made by risk management professionals. Take this course to learn how.
Pentest demonstration: Appetizer for the beginner

Course - 00:25:00

In this course, we will take you through all five phases of a penetration test. You will see the command line in action, Nmap in action, exploitation tools, other recon tools, track covering, malware and several other things. These topics are layered together to illustrate what a technical role in penetration testing might look like from a day-to-day job perspective. This is the final course in this path.
The details
Learning path insights
How to claim CPEs
Should you complete this learning path, you'll be able to download a certificate of completion. Use this to claim your CPEs or CPUs.
Associated NICE Work Roles
All Infosec training maps directly to the NICE Workforce Framework for Cybersecurity to guide you from beginner to expert across 52 Work Roles.
All-Source Analyst

Mission Assessment Specialist

Exploitation Analyst
No software. No set up. Unlimited access.
Skip the server racks and spin up a realistic environment with one click. Infosec Skills cyber ranges require no additional software, hardware or server space so your team can spend less time configuring environments and more time learning. Unlimited cyber range access is included in every Infosec Skills subscription so your team can skill up however they learn best.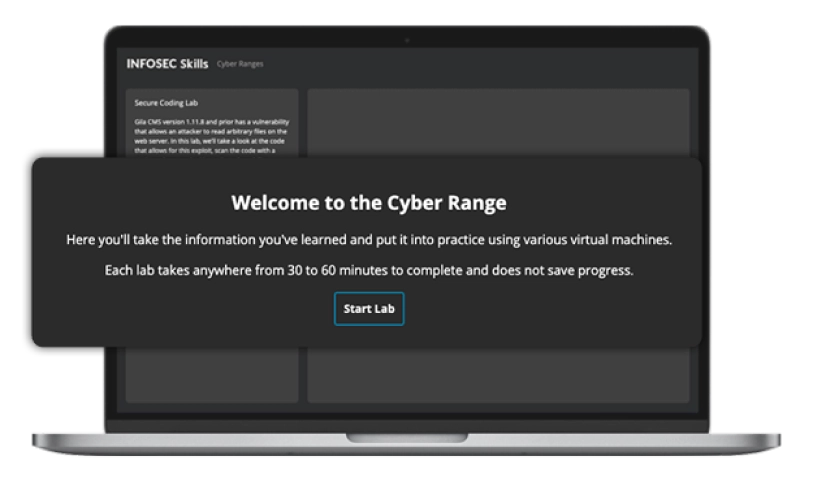 Infosec Skills Personal
$299 / year
190+ role-guided learning paths (e.g., Ethical Hacking, Threat Hunting)

100s of hands-on labs in cloud-hosted cyber ranges

Custom certification practice exams (e.g., CISSP, Security+)

Skill assessments

Infosec peer community support
Infosec Skills Teams
$799 per license / year
Team administration and reporting

Dedicated client success manager

Single sign-on (SSO)

Easily authenticate and manage your learners by connecting to any identity provider that supports the SAML 2.0 standard.

Integrations via API

Retrieve training performance and engagement metrics and integrate learner data into your existing LMS or HRS.

190+ role-guided learning paths and assessments (e.g., Incident Response)

100s of hands-on labs in cloud-hosted cyber ranges

Create and assign custom learning paths

Custom certification practice exams (e.g., CISSP, CISA)

Optional upgrade: Guarantee team certification with live boot camps
Unlock 7 days of free training
1,400+ hands-on courses and labs
Certification practice exams
Skill assessments