Course
Core Hardware
This course starts off by covering everything you need to know about the CompTIA A+ industry-standard certification exams.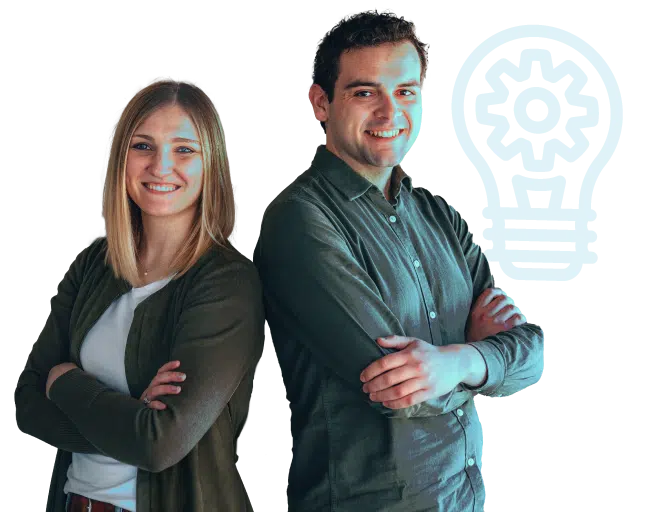 Course description
Then you'll learn what it takes to be a professional IT technician, followed by a foundational understanding of computers, including a tour of Windows 10, 11, macOS, and Linux.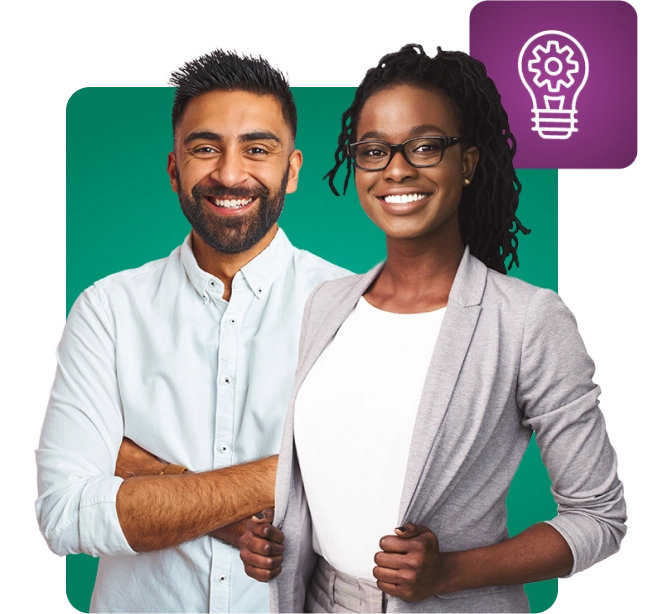 Syllabus
Installing and troubleshooting a PSU

Video - 00:08:00

Knowing how to install and troubleshoot errors with power supplies is essential. While it is generally a simple process, there are some things to look out for. Let's go through installing and troubleshooting a PSU together.
Cooling your system

Video - 00:04:00

Previously we discussed the types of heat sinks, fans, and liquid cooling that are used to lower component and system temperatures. Now we will look at keeping your system cool through even the most difficult of tasks.
Power protection

Video - 00:09:00

Electrical power from our grid is imperfect. Sometimes it provides too little or too much power. We use tools such as surge suppressors and uninterruptible power supplies to protect our PCs.
Choosing a power supply

Video - 00:07:00

Power supplies come in a dizzying array of power ratings, sizes, and efficiencies. A good tech understands these factors to make sure a system has the power it needs.
The power supply

Video - 00:08:00

A PC power supply takes AC power from the grid and transforms it into DC voltage the system needs to run. This video explores modular and non-modular power supplies.
Installing and troubleshooting a motherboard

Video - 00:08:00

Installing a motherboard into a case is part science and part art. The science comes first. The motherboard must match the case's form factor, and the motherboard and parts must be compatible. Then, the art: the subtle crafts of preparing everything you need; organizing your workspace as you go; planning a few steps ahead to avoid back-tracking; and the soft, patient touch to ensure everything fits together properly.
Choosing the right motherboard

Video - 00:04:00

The motherboard is the backbone of a PC. The type and model of motherboard that you choose can have a profound impact on your system and often determines which components you are able to use. What should you look for when picking out a new one? We'll explore that and more as we learn about choosing the right motherboard.
Chipsets

Video - 00:05:00

A motherboard chipset is what determines the RAM capacity, USB capabilities, CPU architecture, and more. Mike explains how the modern chipsets have evolved over the years and why they matter today.
Form factors

Video - 00:06:00

Motherboards, power supplies, and cases are surprisingly interchangeable due to industry standards called form factors. Techs should know common form factors and the benefits and challenges of each.
Troubleshooting firmware

Video - 00:12:00

A system's BIOS is robust and rarely causes trouble, but when it does a good tech must be ready to troubleshoot. Understanding a few simple tricks can make troubleshooting easier.
System setup

Video - 00:09:00

A small system-setup program built into the motherboard firmware enables techs to configure low-level features and options for the system's hardware. A good tech needs to know how to access and use system setup on any computer.
POST

Video - 00:09:00

The power-on self-test (POST) takes place every time a system starts. POST checks the system and communicates any problems it finds to the user.
What is BIOS?

Video - 00:06:00

Basic Input/Output Services (BIOS) is code (firmware) built into every motherboard to give the CPU basic communication with the hardware attached to the motherboard. BIOS is a critical part of the PC and a good tech needs to understand its function.
Installing and troubleshooting RAM

Video - 00:04:00

Upgrading your RAM is one of the quickest tasks that you can do to immediately increase system performance. Whether you are doing a new PC build, or simply updating your system, you are going to need to know how to install and troubleshoot RAM.
Virtual memory

Video - 00:06:00

Running out of memory is something we try to avoid. All operating systems use virtual memory (or RAM), a part of your mass storage set, to act as (very slow) memory in case your real memory runs out.
RAM features

Video - 00:07:00

DRAM varies in other ways, such as single-sided or double-sided DRAM. Different motherboards may or may not be able to take advantage of these features.
RAM capacity

Video - 00:08:00

Individual sticks of DRAM will have very different capacities. It's important to understand RAM capacities and how sticks work together to provide the total memory for a system.
RAM technology

Video - 00:10:00

Dynamic random access memory (DRAM) comes in a number of versions defined by the doubling of commands they process per clock cycle. It's important for techs to recognize these technologies and the speed rating systems used.
Installing and troubleshooting a CPU

Video - 00:07:00

Every computer needs a CPU. The installation steps are straightforward, but should be handled with care to prevent damage. Additionally, some form of cooling is required.
CPU cooling

Video - 00:12:00

While anything that uses electricity generates some heat, no other piece of hardware in our PC generates more heat than the CPU. Keeping temperatures under control is one of the keys to a system's longevity. Let's beat the heat and learn all about CPU cooling.
CPU generations and architecture

Video - 00:06:00

By now you are probably wondering what that alphabet soup of letters and numbers alongside a CPU name means. Understanding the nomenclature of CPU models will ensure that you fully understand how they work. In this video, we are going to learn about the different generations and their corresponding CPU architecture.
Choosing the right CPU

Video - 00:04:00

Choosing a CPU that meets all of your needs is one of the most important decisions that you will make when building your PC. The wrong choice can mean a computer that does not perform the needed tasks or quickly becomes outdated. Since we have already learned about CPU features such as multi-cores and clock speed, let's discuss choosing the right CPU for the job at hand.
32-bit vs 64-bit computing

Video - 00:05:00

As technology evolves, the industry sets standards to define milestones. There is possibly no standard more prolific than 32-bit and 64-bit computing. Every piece of hardware and software released in the last three decades follows either the 32-bit or 64-bit standard.
Modern CPUs

Video - 00:07:00

The modern processor is loaded with features that you need to know in order to excel as a PC technician. Let's examine some of the modern CPU's abilities and get hands-on with a tool that has become a necessity when dealing with central processing units.
What is a CPU?

Video - 00:15:00

The Central Processing Unit (CPU) is quite possibly the most critical component of a PC. But what tasks does the CPU deal with, and how does it go about handling them? Let's dig into the core features of a CPU.
Unlock 7 days of free training
1,400+ hands-on courses and labs
Certification practice exams
Skill assessments
Infosec Skills Personal
$299 / year
190+ role-guided learning paths (e.g., Ethical Hacking, Threat Hunting)

100s of hands-on labs in cloud-hosted cyber ranges

Custom certification practice exams (e.g., CISSP, Security+)

Skill assessments

Infosec peer community support
Infosec Skills Teams
$799 per license / year
Team administration and reporting

Dedicated client success manager

Single sign-on (SSO)

Easily authenticate and manage your learners by connecting to any identity provider that supports the SAML 2.0 standard.

Integrations via API

Retrieve training performance and engagement metrics and integrate learner data into your existing LMS or HRS.

190+ role-guided learning paths and assessments (e.g., Incident Response)

100s of hands-on labs in cloud-hosted cyber ranges

Create and assign custom learning paths

Custom certification practice exams (e.g., CISSP, CISA)

Optional upgrade: Guarantee team certification with live boot camps
Award-winning training you can trust