We made simulated phishing & training easy
Set up your campaign in minutes, automate training for learners who need it most and empower employees to outsmart every phishing attack they face.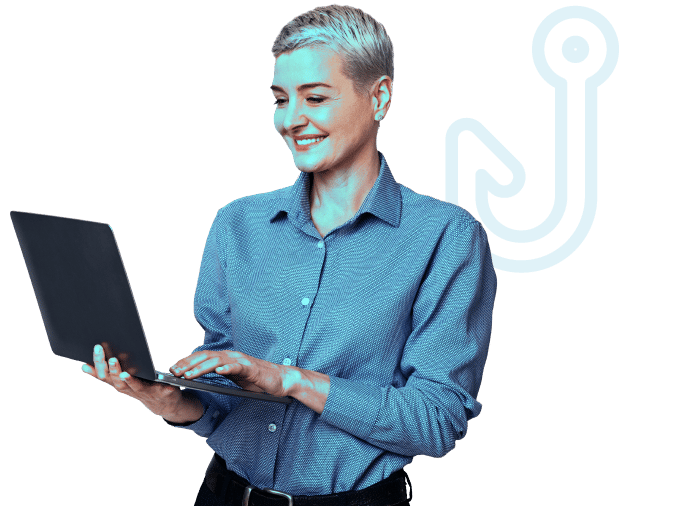 Outsmart Them All Phishing Simulation & Training Kit
It's never been easier to train employees to detect and report even the most clever phishing attacks. Use this kit to launch a full year of simulated phishing and training covering the most common — and clever — phishing attacks in the wild.
How it works
Step 2: Train phished learners
Step 3: Reinforce lessons
Step 4: Analyze performance
Actionable training for the most common attacks
Bite-sized training is delivered automatically to phished learners, helping them immediately recognize the red flags they missed in less than 60 seconds. The Outsmart Them All campaign takes just minutes to launch and is designed to promote lasting behavior change and reduce security incidents at your organization.
What's included
5 impersonation templates
5 enticing offer templates
5 brand imitation templates
5 advanced attack templates
15 animated education pages
Step-by-step campaign instructions
Award-winning results
Outsmart Them All training is recognized with four industry awards highlighting achievements in poster design.