Kandice Kucharczyk: Infosec Accelerate Scholarship Winner
This scholarship winner has her sights set high on cybersecurity.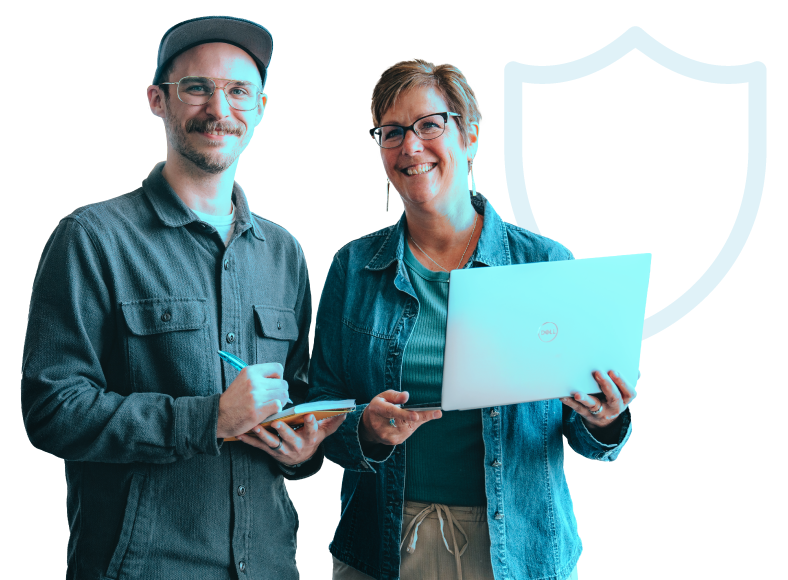 Kandice Kucharczyk is ready to blaze a trail in the cybersecurity world. She's ambitious, undaunted by challenge, and has her sights set on becoming a future executive — possibly even the director of the Cybersecurity and Infrastructure Security Agency (CISA) like her idol, Jen Easterly.
Kucharczyk attributes her interest in cybersecurity and her hard work ethic to her parents. Although they did not attend college themselves, they taught her to shoot for the stars. She explains they "raised me with an engineer's eye — to take things apart in my mind, figure out how they work and then put them back together." This initially led Kucharczyk to study medicine before leaping into technology.
While taking classes in pre-med and microbiology, someone in Kucharczyk's life who worked in tech challenged her knowledge of information systems and engineering. This lit a fire in Kucharczyk to prove them wrong.
"I grew up around computers, taking them apart, putting them back together. I've always had that engineering mindset; it just went from engineering bodies to engineering computers. That core value keeps me going in technology, keeps me pushing forward."
With a new goal in mind fueled by her endless ambition and interest in learning, Kucharczyk began studying cybersecurity. She recently graduated with an associate degree in network systems and technology. And in exciting news, her alma mater recently unveiled a bachelor's degree in cybersecurity and IT systems. Kucharczyk has been exploring that program, including challenging herself by taking a coding class.
Sometimes it just takes someone to extend their hand and go, 'I'm so glad you're here. I'm so excited to see what you do in the future with your degree.' That changes everything.
Importance of mentors and role models for women in cybersecurity
Kucharczyk counts her college professors as some of her top mentors.
"They have been paramount in encouraging me to do the things other students couldn't or weren't interested in seeing themselves doing — starting a Cyber Club, leading it, building the school's first Hackathon, giving me conferences to go to and people to connect with."
Kandice is particularly excited about founding the school's Cyber Club. She describes the club's goal as creating a welcoming and equitable environment for students interested in getting involved in technology and cybersecurity.
"I work in a predominantly male work environment — not just in my team, but in my entire office — so leading from the bottom is showing others that [...] women can be in tech. Women can lead. This is what a woman in tech looks like, and [I can] teach people how to interact with diverse people in an equitable way."
In addition to her professors, Kucharczyk looks up to a role model: Jen Easterly, director of CISA. Kucharczyk says of Easterly, "I follow her religiously on LinkedIn, and she's the woman I've been looking for that looks like me [...] It feels like she popped up out of nowhere. Even out of my sight, she was trailblazing. She had to do it herself with the help of people who believed in her, and it wasn't until then that she got the recognition that — from a civilian opinion — she so rightly deserves."
Looking at Kucharczyk's work with the Cyber Club, it's clear that she's already taking notes from her role model about how to support people from all walks of life in their quest to make a mark on the cybersecurity world.
Kucharczyk is also networking with fellow cybersecurity professionals at conferences. She attended her first conference, Hack the Port, because it was welcoming to college students and young professionals. She even got to meet the co-founder of the Maryland Innovation & Security Institute (MISI), Armando Seay, and do an impromptu interview that he posted to his LinkedIn page.
Kucharczyk says of the experience, "He was so enthusiastic and engaged in what I had to say about my journey, and that really emboldened me and encouraged me to say, 'Oh, my God, I do belong!' Sometimes it just takes someone to extend their hand and go, 'I'm so glad you're here. I'm so excited to see what you do in the future with your degree.' That changes everything."
Looking forward to an ambitious future in cybersecurity
For the near future, Kucharczyk is looking to secure a job as a security manager. She thinks it would be the perfect fit since it's "something where you know a little bit of everything, but you don't need to be an expert in necessarily one thing. It's about connecting people, connecting resources and tools to projects to meet stakeholder demands and requests. It's about arming yourself with the expertise and advice of others."
As a people person and someone who's worn "multiple hats" throughout her jobs, the balance of people management and hands-on cybersecurity tasks would allow Kucharczyk to do what she does best.
Kucharczyk began climbing the career ladder toward becoming a future CISA chief or Fortune 500 director as a desktop technician for local government. At the time, her cybersecurity skills were strictly educational, so getting the job was an important milestone for her. Since then, she's moved on to a role as a field technician.
Kucharczyk offers this advice for up-and-coming cyber professionals looking to secure their first job: "I think it's better to show what you know. Put it into practice rather than [saying], 'Oh, I got this certification, that certification,' all the way down the line." In other words, demonstrate that you're not only great at taking tests but also great at doing the job – she suggests home passion projects like computer building. This practical, can-do attitude helped Kucharczyk break into the cybersecurity world — and we're confident it will take her even further in the coming years.