Homework sparked a passion for cybersecurity, says Infosec Accelerate Scholarship winner
Jason Rickens' passion for programming was ignited during his freshman year of high school by a homework assignment. He happened to see a friend working on a programming project and thought it looked pretty cool. That seemingly small exchange turned out to be a pivotal moment for Rickens. "That's when I found out that's what I really wanted to do."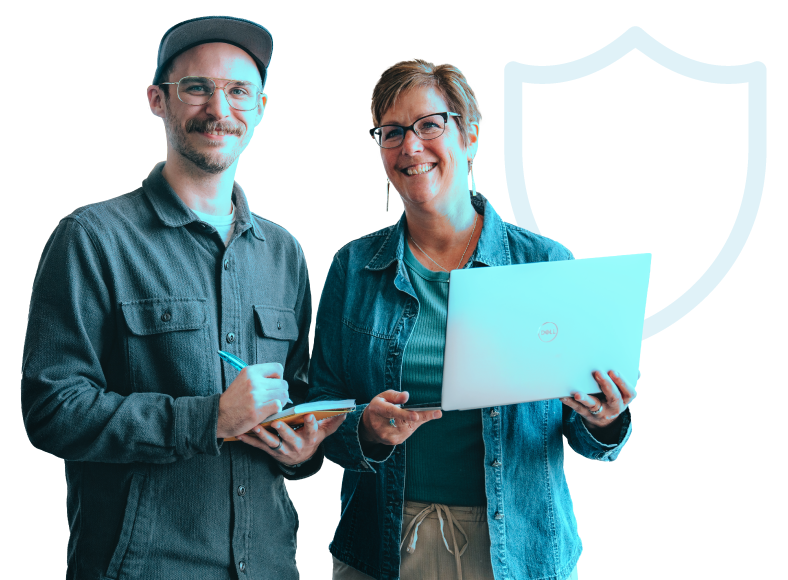 Getting started in cybersecurity
From there, Rickens took a cybersecurity class offered by his high school to learn the nuts and bolts of cybersecurity. The class gave him a chance to look at real-life examples of how cybersecurity is used by law enforcement to crack cases. For one particularly exciting assignment, Rickens recalls how "an attacker did something on the internet and we used a device to find them, like tracking their watch."
For Rickens, cybersecurity is a family affair. His aunt is a cybersecurity consultant and thought her nephew would be a great fit for the scholarship. With her encouragement, Rickens applied and submitted a stellar application. He also credits his high school teacher and mentor, Mr. Meyer, for encouraging him to enroll in his first cybersecurity class.
It was really cool getting to go through and use a forensic tool kit to look through files on some images and things. And we had to do an actual case study.
Building a strong foundation in cybersecurity
Rickens is building upon the cybersecurity skills he learned in high school with a degree from Robert Morris University. He's double majoring in cybersecurity and computer forensics as well as computer information systems. Of the four technology majors at his school, Rickens narrowed it down to those two because one gives him a strong foundation in computer science, and the other will teach him everything he needs to know about information security. With an ambitious course load like that, Rickens is sure to complete his education with a well-rounded skill set to launch his career.
Rickens' favorite aspect of the curriculum is learning programming languages, especially Python because "it's a very versatile language, so you can use it for a lot of things." His Python skills will certainly come in handy when he lands his first industry job since many cybersecurity programs use the language. However, Rickens acknowledges that he's still learning and eager to master more programming languages before he completes his studies.
Last semester Rickens took a cyber forensics class.
"It was really cool getting to go through and use a forensic tool kit to look through files on some images and things," he says. "And we had to do an actual case study." He was given a copy of a suspect's computer and given the mission to search it for hidden files and hidden messages as well as any other suspicious clues.
Rickens is also active in his school's extracurricular activities. He participates in the Top Secret Colonials, a campus club for students studying cybersecurity and computer forensics.
A bright future in cybersecurity
Rickens is already planning for his future. Once he completes his bachelor's degree at Robert Morris, he plans to pursue a master's degree in data analytics. With a few years left in his undergraduate curriculum, graduate school is still a ways off, but he's excited to begin the next phase of his studies.
Rickens also has some exciting short-term plans lined up like studying for his first certification this summer. Since professional certifications are a crucial ingredient to succeeding as a cybersecurity professional, this is an excellent way to enhance what he's learning in school.
Also starting this summer, Rickens would like to put his programming and cybersecurity skills into action by beginning his first internship. He's interested in interning at banks and financial institutions, in addition to government agencies like the CIA. On the horizon, Rickens dreams of working for the CIA or another government branch; this will allow him to use his cybersecurity skills to protect the country and its citizens from cyberattacks.