Classroom experience plus internships in the 'real world' add up to success for Infosec scholarship recipient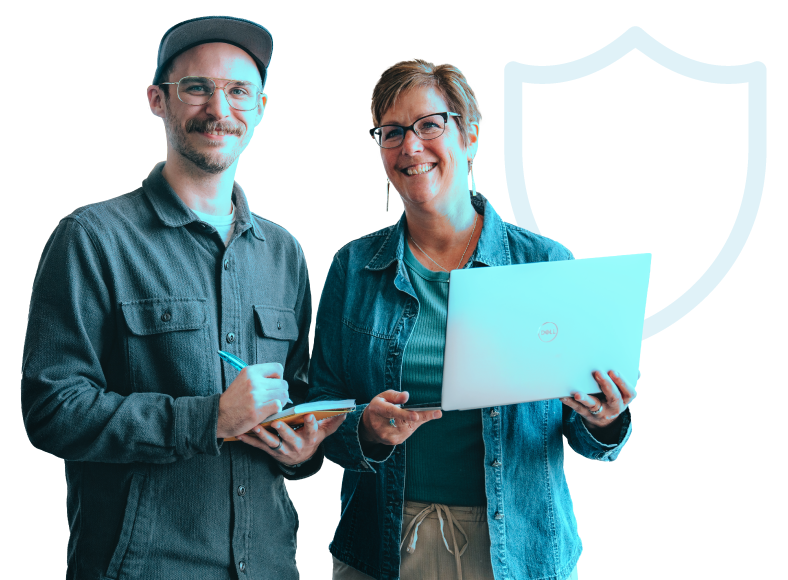 Classroom experience plus internships in the 'real world' add up to success for Infosec scholarship recipient
2019 Infosec Undergraduate Scholarship recipient Michaela Adams is pulling from the best of both worlds to build a foundation for her cybersecurity career.
Adams is a senior at Embry-Riddle Aeronautical University majoring in Cyber Intelligence and Security but is currently taking a semester off to serve a fascinating internship with the cybersecurity team at a major theme park. That's on top of an internship during the 2019 summer at a leading GPS navigation and wearable technology company.
"For me, it's definitely about getting real-world experience. School is important because you learn a lot in degree programs, but internships can help you choose a specific career path, said Adams. "I'm interested in incident response and with internships, you get that real-world experience. You have to plan and know how to react to anything that could happen when an incident occurs.
"But I've been able to explore what I enjoy doing while taking part in internships. I like that I have a view of a potential career now. It's fun being able to learn as much as I can while I'm here and meet new contacts and network and find a place where I can call home in the future."
The Infosec Cybersecurity Scholarship program was established to address the ongoing cybersecurity workforce skills gap. Current estimates suggest there are more than 300,000 positions open in the U.S. Twelve recipients in four categories from underrepresented workforce groups — undergraduate, women, diversity and military — were presented scholarships. Each package contained award-winning Security+ and Network+ boot camps, plus CompTIA vouchers and a cybersecurity course of each recipient's choosing.
Adams is from Orange County in Southern California and comes from a law enforcement family that instilled in her a desire to protect others while giving back to the community. At an early age, she took an interest in computers and while attending high school she took a few coding classes. Her father saw her interest and suggested a career in cybersecurity because it was a growing field with many opportunities. Soon after, she found Embry-Riddle and the rest, she says, is history.
"When I arrived at Embry-Riddle I didn't have much cybersecurity background. Mostly it was in coding and even then only from high school classes. So, I got involved in the honors program at the campus and did a lot of volunteer work there. I also became a part of the women's ambassadors program, which enables students from Embry-Riddle to go around the country talking to high school students about college life and what it's like to go there. We travel with admissions, talking to high school students. It's been an amazing experience," Adams says.
After her freshman year at Embry-Riddle, juniors and seniors in the cybersecurity program took her under their wing and she joined the Cyber Defense Club, participating in competitions such as the National Cyber League and Cyber Force. If there were any doubts about her future career, they disappeared.
"That was an eye-opening experience, and it showed me how I can make a difference, find what I'm good at and apply it to cybersecurity. During my last two semesters, I became president of the Cyber Defense Club. I was also on board for another project when Embry-Riddle hosted its first CyberAero competition for the local high schools," Adams said.
The future is wide open for Adams and right now she's content to absorb all the information and experiences she can find. Incident response is turning out to be a passion.
"It's so complicated and always evolving. Nothing is the same every day. You have to be on your toes, always reading the news and aware of what's going on in the world. You have to be ready for anything that can happen at any minute. Being in the room where the incident is being managed and watching what goes down and fixing or remediating a problem or even preventing one from happening. It's cool to see how your work becomes part of what everyone else is doing."
Adams has been studying for CompTIA Security+ and is thrilled both the boot camps and vouchers are part of the total scholarship package. She's excited about the boot camps because they provide another experience she may not get in a classroom and is more real world. She's learning cabling and troubleshooting that crosses over to her internship work. Adams expects it will help advance her career decisions in the future.
"I just want to thank Infosec and CompTIA for this opportunity. It has opened up a lot of doors for me to continue my learning," Adams says. "It's an amazing opportunity, especially for women and undergraduates who are interested in cybersecurity. It shows what great companies you are and confirms your commitment to helping build excellence in our industry."