For this Accelerate Scholarship winner, cybersecurity careers run in the family
2020 Infosec Accelerate Scholarship winner Brayden Chambers often turns to family for guidance and advice, but one beloved family member is no longer around to serve as his chief motivator.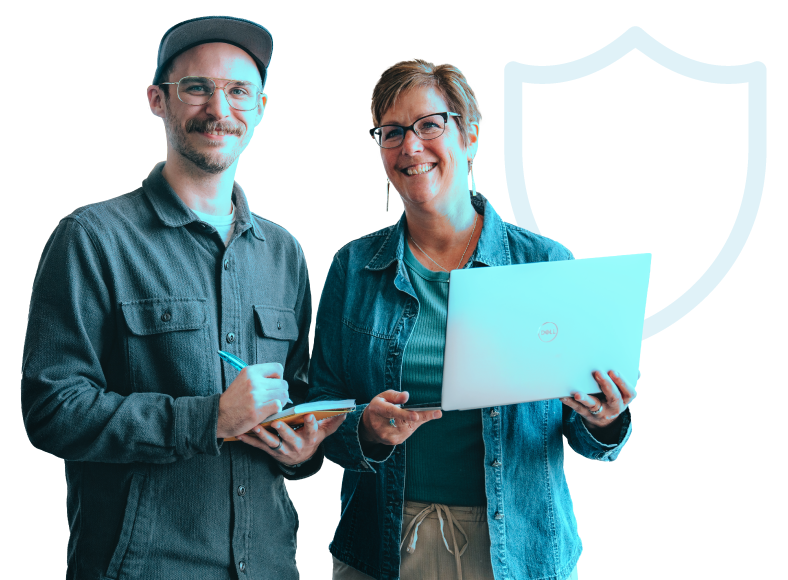 Emulating his mentor and hero
"My dad, who was my mentor, was tragically killed two years ago in a car crash when a driver fell asleep and crossed the median on an interstate highway and hit my dad's car head-on," says Brayden. "My dad was my hero and had taught me the values of hard work, integrity and to always do my best in whatever I attempted."
Brayden credits his father's teachings for helping him academically, personally and athletically. He says his father didn't know the first letter in the word "failure." And it is Chambers' mission in life to live a purpose filled life where "failure" isn't in his vocabulary either.
That's just the sort of gumption a cybersecurity professional needs in an industry where the nefarious forces that endanger network infrastructure, servers and more never sleep.
A family of cybersecurity professionals
For Brayden, the desire to enter the cybersecurity field wasn't entirely unpredictable. Several members of his family have become IT and security professionals. His uncle, Ethan Rowe, CTO at Systems Engineering Solutions (SES), has been a driving force in his life by helping him with his professional and personal growth.
My grandfather and a close uncle, both IT professionals, had influenced my decision by their love and passion for the industry, and more specifically, in the specialty of IT security.
"My uncle, Marc Paust, is the executive director of information security at Hyosung America," says Brayden. "He, along with my grandfather, have instilled in me a tremendous desire to learn and become a leader in the IT security industry."
Chambers adds that his drive to thrive in the IT space was further fueled last August when he was invited to spend the weekend with Rowe in Washington, D.C. The time spent with the C-level executive further cemented his passion for IT security.
A 19-year-old IT security student at Texas Tech University, Chambers says he decided to pursue a cybersecurity career a few years before graduating from high school. Seeing his family enter and thrive in the cybersecurity space was what lit the flame, and now Chambers has a burning desire to excel and prosper as a professional in the IT security space.
Big cybersecurity career goals
The desire to eradicate cybercrime is something that motivates Chambers as he diligently pursues his studies. It's one of the reasons he selected the course he did.
"Upon deciding my career path in IT cybersecurity, I applied for, and was accepted into, the Texas Tech University Rawls College of Business, majoring in information technology, cybersecurity," says Chambers. "In witnessing the ubiquitous criminal cyber assault on individuals and businesses, I have become very passionate about the tremendous need for eliminating cybercrime."
Opportunity lost and opportunity gained
Before the coronavirus pandemic caused the shutdown of almost everything, Chambers had hoped to secure an internship last summer to get some real-world IT experience. But COVID-19 threw a wrench into those plans. He plans to pursue another internship this summer.
Instead of worrying about an internship opportunity lost because of the lockdown, Chambers has focused on broadening his skill set.
"I have been studying for the CompTIA A+ certification and will be ready to pass the exam before the end of this year," he says.
This will go a long way towards positioning himself to ultimately become a leader in the IT security industry, which happens to be a personal goal.
With his youthful enthusiasm, can-do attitude and insatiable desire to excel in the cybersecurity sector, Chambers is poised to continue in the "family business" while creating a path of his own.