GPEN Certification Training Boot Camp
Infosec offers this five-day accelerated GPEN Boot Camp to train and prepare you for the GIAC® Penetration Tester (GPEN) certification exam, the prestigious security certification created and administered by the Global Information Assurance Certification.
Become a GIAC Penetration Tester (GPEN)
Boot camp overview
Our GPEN Boot Camp focuses on preparing you for the GPEN exam through engaging lectures and hands-on exercises. Penetration testing is a critical part of any organization's IT security program and is required by multiple regulations and standards. You'll leave with the ability to discover, assess and mitigate threats to information assets. GPEN holders demonstrate an understanding of penetration-testing methodologies, the relevant legal issues and the ability to properly conduct a penetration test using best practice technical and non-technical techniques.
Our program is designed around the GPEN topic areas and provides you with a quick and proven method for mastering the huge range of knowledge defined in the GPEN Exam Certification Objectives & Outcome Statements. This intense, five-day total immersion training experience is the product of a wide range of leading industry experts and authors, and has a significant return on investment, since you gain pentesting skills that are highly in demand, as well as the GIAC Penetration Tester certification.
Skill up and get certified, guaranteed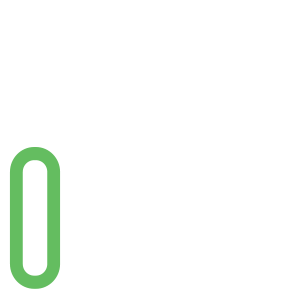 100% Satisfaction Guarantee
If you're not 100% satisfied with your training at the end of the first day, you may withdraw and enroll in a different Flex Pro or Flex Classroom course.
Knowledge Transfer Guarantee
If an employee leaves within three months of obtaining certification, Infosec will train a different employee at the same organization tuition-free for up to one year.
What's included?
Five days of Infosec training with a leading security expert, bringing field experience and insight
Infosec digital courseware (physical textbooks available to purchase)
GPEN sample exam questions
Pre-paid card to cover the cost of exam fees
90-day access to replays of daily lessons (Flex Pro)
100% Satisfaction Guarantee
Hands-on labs
Hundreds of exercises in over 20 separate hands-on labs bring you up to speed with the latest threats to which your organization is most vulnerable. Practice penetration testing on our virtualized environment that simulates a full range of servers and services used in a real company. Learn how to compromise web servers, virtual machines, databases, routers and firewalls, and then put it all together in an unscripted evening CTF (capture the flag) exercise.
Award-winning training that you can trust
Rising Star
Partner Award
G2 Crowd Leader
Technical Skills Development Software
Gold Winner
Best Cybersecurity Education Provider
Publisher's Choice
Security Training for Infosec Professionals
Top 20 Company
IT Training
Who should attend?
Penetration testers
IT security professionals whose responsibilities involve conducting security assessments
Ethical hackers
IT security auditors
Incident responders and computer forensic investigators
IT and information security professionals who want to expand their knowledge about offensive security
Prerequisites
Firm understanding of the Windows operating system
Basic understanding of Windows and Linux command line
Working knowledge of computer networking and the TCP/IP protocols
Basic understanding of cryptographic concepts
Can't get away for a week?
Learn cybersecurity on-demand.
Get the cybersecurity training you need at a pace that fits your schedule with a subscription to Infosec Skills. Includes unlimited access to hundreds of additional on-demand courses — plus cloud-hosted cyber ranges where you can practice and apply knowledge in real-world scenarios — all for just $34 a month!
400+ courses
4 cyber range environments
100+ hands-on labs
Certification practice exams
50+ learning paths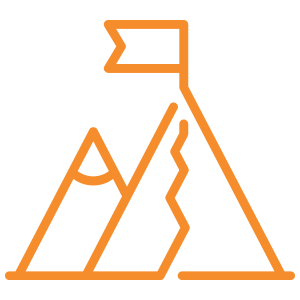 "I've taken five boot camps with Infosec and all my instructors have been great."
"Comparing Infosec to other vendors is like comparing apples to oranges. My instructor was hands-down the best I've had." 
"I knew Infosec could tell me what to expect on the exam and what topics to focus on most."
Day 1: Pentesting and reconnaissance
Course overview
Introduction to pentesting

Role of penetration tester
Penetration testing fundamentals

Penetration testing process

Penetration testing methodologies
Penetration testing steps
Reporting results

Reconnaissance phase

Finding and using publicly available information
Passive recon methods
Determining IP ranges
Scanning tools and techniques
Port scanning
OS fingerprinting
Service version scans
Advanced scanning techniques
Vulnerability scanning and mapping
Day 2: Exploitation
Exploitation phase

Types of exploits
Finding and using exploits
Metasploit framework components and terminology
Metasploit modules
Exploitation process with Metasploit
Creating and encoding payloads with msfvenom
Delivering payloads
Command shell vs. terminal access
Using meterpreter payload

Post-exploitation

Basic password attacks (guessing)
Obtaining and cracking password hashes
Advanced password cracking tools and techniques
Data exfiltration
File manipulation and movement
Day 3: Command line and PowerShell
Using Windows command line

Learning advanced command line skills
Gathering target system information via command line
Windows exploitation tools

Leveraging PowerShell

PowerShell introduction
PowerShell capabilities for pentesting
Advanced port-exploitation techniques with PowerShell
Day 4: Web app and wireless pentesting
Web application pentesting

Web application vulnerabilities overview
Scanning for web application vulnerabilities
Using proxies
Exploiting injection flaws
Exploiting XSS and CSRF

Attacking wireless networks

Wireless networks fundamentals
Wireless encryption standards
Wireless pentesting tools and techniques
Day 5: Exam review