CompTIA Project+ Training Boot Camp
Don't be afraid beginners! Infosec's CompTIA Project+ Boot Camp provides the most comprehensive approach to Project+ certification. Project+ certification leads to career advancement, personal improvement, skills enhancement, and higher salaries.
Earn your Project+, guaranteed!
Boot camp overview
Infosec's five-day CompTIA Project+ Boot Camp focuses on preparing students for the PK0-004 certification exam. Our expert instructors not only ready students for the CompTIA Project+ exam, but also prepare attendees for real world challenges. This boot camp offers critical project management knowledge. Students learn about techniques and methodologies to successfully initiate, manage and support a project or business initiatives of any size or complexity.
Skill up and get certified, guaranteed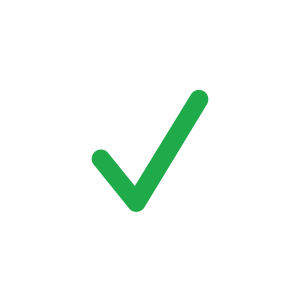 Exam Pass Guarantee
If you don't pass your exam on the first attempt, get a second attempt for free. Includes the ability to re-sit the course for free for up to one year.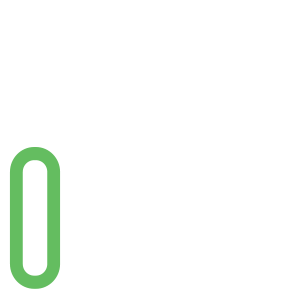 100% Satisfaction Guarantee
If you're not 100% satisfied with your training at the end of the first day, you may withdraw and enroll in a different Flex Pro or Flex Classroom course.
Knowledge Transfer Guarantee
If an employee leaves within three months of obtaining certification, Infosec will train a different employee at the same organization tuition-free for up to one year.
What's included?
Five days of expert training
Infosec digital courseware (physical textbooks available to purchase)
Project+ exam voucher
90-day access to course replays (Flex Pro)
100% Satisfaction Guarantee
Exam Pass Guarantee (Flex Pro)
Certification details
The CompTIA Project+ certification through the exam PK0-004, is a globally recognized and vendor neutral qualification. Certified project managers are equipped with the ability to initiate, manage, and create a unified understanding of project workflows among the participating team members of a project or business initiative.
Award-winning training that you can trust
Best Software - Highest Satisfaction
Infosec Skills
Best IT Security-related Training Program
Infosec Skills
Best Cybersecurity Podcast
Cyber Work with Chris Sienko
Innovation Award - Software
Infosec
Technical Skills Development Software
Infosec Skills
Who should attend?
Not exclusive to IT professionals, we encourage any individual who wants to validate project management experience to take the Infosec Institute's the CompTIA Project+ Bootcamp.
Prerequisites
At least 12 months of cumulative project management experience directing or participating in small- to medium-scale projects recommended or equivalent education.
Course objectives
To prepare students for CompTIA Project+ exam PK0-004. The exam certifies the knowledge and skills required to manage the project life cycle, ensure appropriate, communication, manage resources, manage stakeholders, and maintain project documentation.
The five main objectives of the CompTIA Project+ exam include:
Pre-project setup/initiating and definition of project scope.
Project planning
Project execution and delivery
Project changes, control and communications
Closure of a project
What you'll learn
Project management skills are needed in almost every field and can separate you from the rest of the workforce. CompTIA Project+ validates project management skills to employers, both inside and outside the IT profession. Even the smallest projects can benefit from project management processes.
Well-run projects save time and ensure continued focus on company goals. The CompTIA Project+ certification validates the communication and business skills you need to lead projects with confidence, complete projects on time and make sure you stay within budget.Project management skills are needed in almost every field and can separate you from the rest of the workforce. CompTIA Project+ validates project management skills to employers, both inside and outside the IT profession. Even the smallest projects can benefit from project management processes.
Can't get away for a week?
Learn cybersecurity on-demand.
Get the cybersecurity training you need at a pace that fits your schedule with a subscription to Infosec Skills. Includes unlimited access to hundreds of additional on-demand courses — plus cloud-hosted cyber ranges where you can practice and apply knowledge in real-world scenarios — all for just $34 a month!
70+ learning paths
500+ courses
Cloud-hosted cyber ranges and hands-on projects
Skill assessments and certification practice exams
Infosec community peer support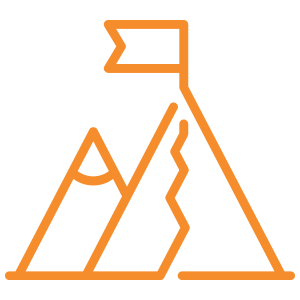 Project+ Boot Camp details
Pre-project setup/initiating
Explain the requirements to complete a pre-project setup
Identify the characteristics of a project
Summarize the steps required to validate a project
Explain the components of a project charter
Outline the process groups of the project life cycle
Explain the different types of organizational structures
Project planning
Prepare a project scope document based on an approved project charter
Use a Work Breakdown Structure (WBS) and WBS dictionary to organize project planning
Outline a process for managing changes to the project
Develop a project schedule based on WBS, project scope and resource requirements
Given a desired deliverable, apply the appropriate tool and/or method to produce the appropriate outcome
Given a scenario, interpret the results of using the following tools and/or methods
Identify components of an internal / external communication plan
Outline the components of a risk management plan
Identify roles and resource requirements based on WBS and resource availability
Identify components of a quality management plan
Explain the procurement process in a given situation
Explain the purpose and common components of a transition plan
Project execution and delivery
Coordinate human resources to maximize performance
Explain the importance of a project kick-off meeting and outline the common activities performed during this meeting
Recognize the purpose and influence of organizational governance on a project's execution
Given a scenario, select which component(s) of a project plan is affected and select what action(s) should be taken.
Change, control and communication
Given a scenario, implement proper change management procedures
Evaluate the impact of potential changes to triple constraint
Using the risk management plan determine an appropriate response to potential risk / opportunity events
Given a scenario, execute appropriate resource leveling techniques
Explain the appropriate steps to ensure quality of project deliverables
Identify potential tools to use when a project deliverable is out of specification as defined in the quality baseline
Given a scenario, calculate and interpret the results of Earned Value
Measurement (EVM)
Given a scenario, manage and implement information distribution based on communications plan
Recognize the special communication needs of remote and/or indirect project team members
Project closure
Explain the importance and benefits of formal project closure
Identify circumstances in which project/phase closure might occur and identify steps to take when closure occurs
Identify the components and purpose of closing documentation
Exceptional learning experiences powered by LX Labs cyber expertise
Infosec Skills boot camps are powered by LX Labs — our elite team of cyber SMEs, learning specialists and community of top-ranked security instructors, published authors and sought-after industry leaders. We rigorously vet each boot camp to guarantee it meets certification and compliance requirements and aligns with recognized guidelines like the NICE Cybersecurity Workforce Framework.