Penetration Testing 10-Day Boot Camp
Infosec's penetration testing training — delivered in the form of a 10-day, boot-camp style course — is the information security industry's most comprehensive penetration testing course available.
Become a certified pentester, guaranteed!
Boot camp overview
In this 10-day boot camp, you will learn everything there is to know about penetration testing, from the use of network reconnaissance tools to the writing of custom zero-day buffer overflow exploits. The goal of this course is to help you master a repeatable, documentable penetration testing methodology that can be used in an ethical penetration testing or hacking situation.
This penetration testing training course has a significant return on investment: you walk out the door with hacking skills that are highly in demand, as well as up to four certifications:
Certified Ethical Hacker (CEH)
CompTIA PenTest+
Certified Penetration Tester (CPT)
Certified Expert Penetration Tester (CEPT)
Skill up and get certified, guaranteed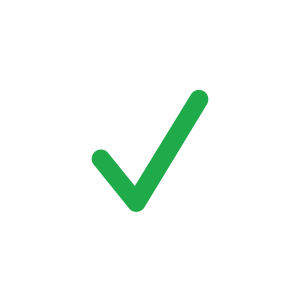 Exam Pass Guarantee
If you don't pass your exam on the first attempt, get a second attempt for free. Includes the ability to re-sit the course for free for up to one year.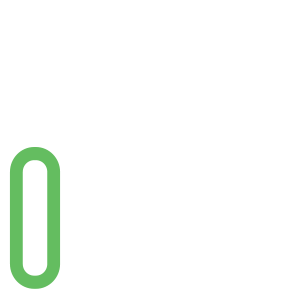 100% Satisfaction Guarantee
If you're not 100% satisfied with your training at the end of the first day, you may withdraw and enroll in a different Flex Pro or Flex Classroom course.
Knowledge Transfer Guarantee
If an employee leaves within three months of obtaining certification, Infosec will train a different employee at the same organization tuition-free for up to one year.
What's included?
93% pass rate — the best in the industry
10 days of expert security training from an instructor with real-world hacking experience and deep knowledge of course content
Immediate access to in-depth ethical hacking pre-study course
Infosec proprietary digital courseware (physical textbooks available to purchase)
90-day access to cyber range (Flex Pro)
90-day access to replays of daily lessons (Flex Pro)
Curated videos from other top-rated instructors (Flex Pro)
Certified Ethical Hacker (CEH) exam voucher
PenTest+ exam voucher
Certified Penetration Tester (CPT) exam voucher
Certified Expert Penetration Tester (CEPT) exam voucher
100% Satisfaction Guarantee
Exam Pass Guarantee (Flex Pro)
Course benefits
Gain the in-demand career skills of a professional security tester — learn the methodologies, tools and manual hacking techniques used by penetration testers
Stay ethical — get hands-on hacking skills in our lab that are difficult to gain in a corporate or government working environment, such as anti-forensics and unauthorized data extraction
Move beyond automated vulnerability scans and simple security testing into the world of ethical penetration testing and hacking
More than interesting theories and lecture — get your hands dirty in our cyber range
Award-winning training that you can trust
Best Software - Highest Satisfaction
Infosec Skills
Best IT Security-related Training Program
Infosec Skills
Best Cybersecurity Podcast
Cyber Work with Chris Sienko
Innovation Award - Software
Infosec
Technical Skills Development Software
Infosec Skills
Who should attend?
93% pass rate — the best in the industry
Penetration testers
Security analysts
Cybersecurity consultants
Anyone with a desire to learn penetration testing skills!
Prerequisites
Firm understanding of the Windows Operating System
Exposure to the Linux Operating System or other Unix-based OS
Firm understanding of the TCP/IP protocols
Exposure to network reconnaissance and associated tools (nmap, nessus, netcat)
Programming knowledge is NOT required
Desire to learn about ethical hacking, and get great penetration testing training!
Why choose Infosec
Your flexible learning experience
Infosec Flex makes expert, live instruction convenient with online and in-person formats tailored to how, when and where you learn best.

Public training boot camps held nationwide
Pre-study course materials

Live instruction

Digital courseware

Daily reinforcement materials

Catered lunches

Infosec community forum access

100% Satisfaction Guarantee
Knowledge Transfer Guarantee

Most Popular
Immersive, live-streamed instruction
Pre-study course materials

Live instruction

Digital courseware

Daily reinforcement materials

Detailed performance reporting

Video replays

90-day extended access to materials

Infosec community forum access

Exam Pass Guarantee
100% Satisfaction Guarantee

Tailored team training at your location
Pre-study course materials

Live, customized instruction at your location

Digital courseware

Daily reinforcement materials

Detailed team performance reporting

Video replays

90-day extended access to materials

Infosec community forum access

Exam Pass Guarantee
100% Satisfaction Guarantee
Knowledge Transfer Guarantee 
Can't get away for a week?
Learn penetration testing on-demand.
Get the cybersecurity training you need at a pace that fits your schedule with a subscription to Infosec Skills. Includes unlimited access to hundreds of additional on-demand courses — plus cloud-hosted cyber ranges where you can practice and apply knowledge in real-world scenarios — all for just $34 a month!
70+ learning paths
500+ courses
Cloud-hosted cyber ranges and hands-on projects
Skill assessments and certification practice exams
Infosec community peer support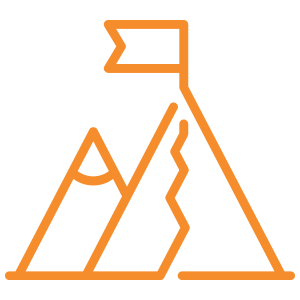 Hands-on labs
Hundreds of exercises in over 30 separate hands-on labs bring you up to speed with the latest threats to which your organization is most vulnerable. Practice penetration testing in our virtualized environment that simulates a full range of servers and services used in a real company. Learn how to compromise web servers, virtual machines, databases, routers and firewalls, and then put it all together in an unscripted evening Capture the Flag (CTF) exercise.
Nightly capture the flag exercises
CTF exercises are an opportunity for you to practice your hacking skills in a real-world environment. Infosec sets up a mock company that you can freely attack without having to worry about damaging production systems. The purpose of the CTF exercises is to ensure you understand how to apply the skills you learned during the day to a real-world, ethical hacking scenario.
What you'll learn
Writing buffer overflow exploits
dlmalloc Heap Overflow exploits
Win32 Heap Overflow exploits
Linux stack overflow exploits
Defeating non-exec stacks
Return-to-libc shellcode
Function pointer overwrites
Crafting injectable shellcode
Defeating non-executable stacks
Linux LKM rootkits
Windows kernel rootkits
Reverse engineering training
Vulnerability development and discovery
Attacking and blinding IDSs
Hiding your attacks from IDSs
Encrypted covert channels
Global offset table overwrites
Windows shellcode
Integer overflows
Linux shellcode
"No listening port" Trojans
A whole day on breaking through enterprise DMZs
Reconstructing binaries from sniffed traffic
Circumventing antivirus
Bi-directional spoofed communication
Session fixation
Advanced SQL injection
Justifying a penetration test to management and customers
Defensive techniques
Hands-on activities
Capture the flag exercises every night!
Writing a stack buffer overflow
Porting exploits to metasploit modules
Find socket shellcode
Writing shellcode for Linux
Using Ollydbg for Win32 Exploits
Using IDA Pro for reversing
Reconstructing sniffed images
Reverse engineering Windows PE binaries
Session hijacking
Passive network analysis
Exploitation with a remote GUI
Sniffing SSL encrypted sessions
Format string exploits
Heap overflow exploits
Windows exploits
Calculating offsets
Reversing with SoftIce
OS determination without touching the target
SQL injection timing attacks
Port redirection
ASP source disclosure attacks
Call-back backdoors
Encrypted covert channels
Remote keyloggers
PHP/MySQL SQL injection
Inserting malicious code into unix binaries
Exceptional learning experiences powered by LX Labs cyber expertise
Infosec Skills boot camps are powered by LX Labs — our elite team of cyber SMEs, learning specialists and community of top-ranked security instructors, published authors and sought-after industry leaders. We rigorously vet each boot camp to guarantee it meets certification and compliance requirements and aligns with recognized guidelines like the NICE Cybersecurity Workforce Framework.