CAP Training Boot Camp
Learn how to maintain and authorize information systems within the NIST Risk Management Framework (RMF). You'll leave this boot camp with the knowledge and domain expertise needed to pass the Certified Authorization Professional (CAP) exam the first time you take it.
Earn your CAP, guaranteed!
Boot camp overview
Infosec's CAP Boot Camp teaches you best practices, policies and procedures used to authorize and maintain information systems. You'll learn how to use the RMF to support your organization's operations while complying with legal and regulatory requirements.
The CAP certification is sought after by civilian, state and local governments, as well as system integrators supporting these organizations. You'll leave with the knowlege and skills necessary to earn your (ISC)² CAP certification, which verifies your ability to set up the formal processes used to assess risk and establish security requirements.
Skill up and get certified, guaranteed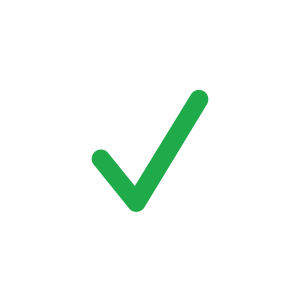 Exam Pass Guarantee
If you don't pass your exam on the first attempt, get a second attempt for free. Includes the ability to re-sit the course for free for up to one year.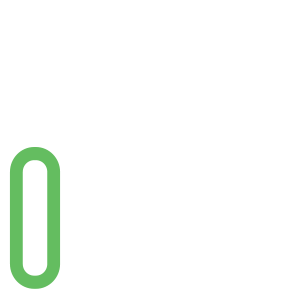 100% Satisfaction Guarantee
If you're not 100% satisfied with your training at the end of the first day, you may withdraw and enroll in a different Flex Pro or Flex Classroom course.
Knowledge Transfer Guarantee
If an employee leaves within three months of obtaining certification, Infosec will train a different employee at the same organization tuition-free for up to one year.
What's included?
93% pass rate — the best in the industry
Three days of training with an expert instructor
Infosec digital courseware (physical textbooks available to purchase)
CAP exam voucher
90-day access to course replays (Flex Pro)
Curated videos from other top-rated instructors (Flex Pro)
100% Satisfaction Guarantee
Exam Pass Guarantee (Flex Pro)
Course objectives
This boot camp prepares you to pass the (ISC)² CAP exam, which covers seven domain areas required for information system authorization practitioners:
Information security risk management program
Categorization of information systems
Selection of security controls
Implementation of security controls
Assessment of security controls
Authorization of information systems
Continuous monitoring
Award-winning training that you can trust
Best Software - Highest Satisfaction
Infosec Skills
Best IT Security-related Training Program
Infosec Skills
Best Cybersecurity Podcast
Cyber Work with Chris Sienko
Innovation Award - Software
Infosec
Technical Skills Development Software
Infosec Skills
Who should attend?
Information system security officers
Senior system managers
System administrators
IT and information security professionals who use the RMF
Anyone looking to learn more about the NIST-based information systems security authorization process
Prerequisites
In order to obtain the CAP certification, you must have at least two years of paid work experience in at least one of the seven domains listed in the (ISC)² CAP Common Body of Knowledge (CBK).
However, you can become an Associate of (ISC)² by passing the exam without the required work experience.
Why choose Infosec
Your flexible learning experience
Infosec Flex makes expert, live instruction convenient with online and in-person formats tailored to how, when and where you learn best.

Public training boot camps held nationwide
Pre-study course materials

Live instruction

Digital courseware

Daily reinforcement materials

Catered lunches

Infosec community forum access

100% Satisfaction Guarantee
Knowledge Transfer Guarantee

Most Popular
Immersive, live-streamed instruction
Pre-study course materials

Live instruction

Digital courseware

Daily reinforcement materials

Detailed performance reporting

Video replays

90-day extended access to materials

Infosec community forum access

Exam Pass Guarantee
100% Satisfaction Guarantee

Tailored team training at your location
Pre-study course materials

Live, customized instruction at your location

Digital courseware

Daily reinforcement materials

Detailed team performance reporting

Video replays

90-day extended access to materials

Infosec community forum access

Exam Pass Guarantee
100% Satisfaction Guarantee
Knowledge Transfer Guarantee
Understanding the purpose of information systems security authorization
Defining systems authorization
Describing and decide when systems authorization is employed
Defining roles and responsibilities
Understanding the legal and regulatory requirements for A&A
Initiating the authorization process
Establishing authorization boundaries
Determining security categorization
Performing initial risk assessment
Selecting and refining security control
Documenting security control
Performing certification phase
Assessing security control
Documenting results
Conducting final risk assessment
Generating and presenting an authorization report
Performing continuous monitoring
Monitoring security controls
Monitoring and assessing changes that affect the information system
Performing security impact assessment as needed
Documenting and monitoring results of impact assessments
Maintaining system's documentation (e.g., POA&M, SSP, interconnection agreements)
Can't get away for a week?
Learn CAP on-demand.
Get the cybersecurity training you need at a pace that fits your schedule with a subscription to Infosec Skills. Includes unlimited access to hundreds of additional on-demand courses — plus cloud-hosted cyber ranges where you can practice and apply knowledge in real-world scenarios — all for just $34 a month!
70+ learning paths
500+ courses
Cloud-hosted cyber ranges and hands-on projects
Skill assessments and certification practice exams
Infosec community peer support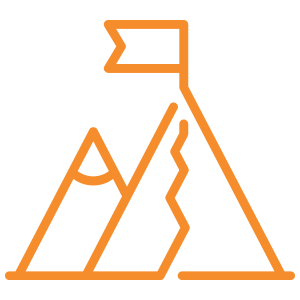 Introduction
Risk Management Framework
Understanding the Risk Management Framework
Categorization of information system
Selection of security controls
Security control implementation
Security control assessment
Information system authorization
Monitoring of security controls
RMF steps
Risk Management Framework processes
Categorize information system

Information system
System security plan
Categorize a system
National security system
Privacy activities
System boundaries
Register system

Select security controls

Establish the security control baseline
Common controls and security controls inheritance
Risk assessment as part of the Risk Management Framework (RMF)
Implement security controls

Implement selected security controls
Tailoring of security controls
Document security control implementation

Assess security controls

Prepare for security control assessment
Establish security control assessment plan (SAP)
Determine security control effectiveness and perform testing
Develop initial security assessment report (SAR)
Perform initial remediation actions
Develop final security assessment report and addendum

Authorize information system

Develop plan of action and milestones (POAM)
Assemble security authorization package
Determine risk
Determine the acceptability of risk
Obtain security authorization decision

Monitor security state

Determine security impact of changes to system and environment
Perform ongoing security control assessments
Conduct ongoing remediation actions
Update key documentation
Perform periodic security status reporting
Perform ongoing risk determination and acceptance
Decommission and remove system
Exceptional learning experiences powered by LX Labs cyber expertise
Infosec Skills boot camps are powered by LX Labs — our elite team of cyber SMEs, learning specialists and community of top-ranked security instructors, published authors and sought-after industry leaders. We rigorously vet each boot camp to guarantee it meets certification and compliance requirements and aligns with recognized guidelines like the NICE Cybersecurity Workforce Framework.