CASE STUDY
Why U.S. Navy Operations Department Lead Edward Brown earned his CEH with Infosec
Learn how hands-on CTFs, labs and quality instruction helped this security pro pass his CEH on the first attempt.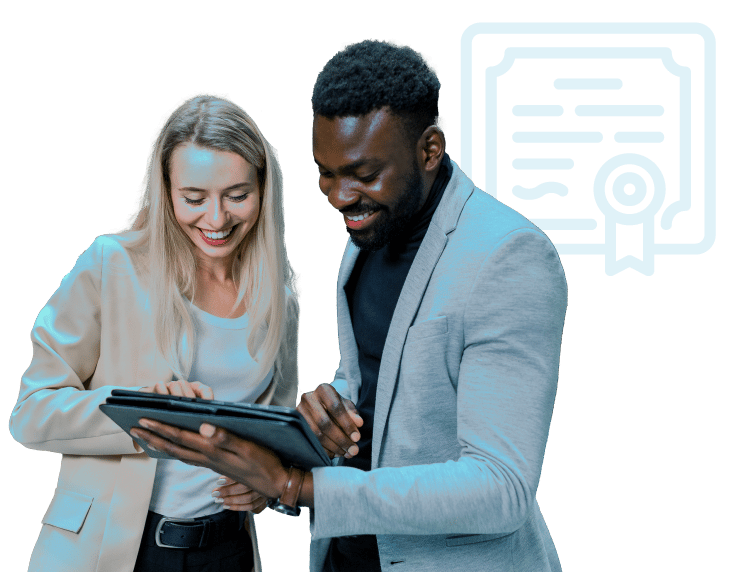 Edward Brown is an Operations Department Lead at the Navy Information Warfare Training Command in San Diego, CA. He holds Project Management Professional (PMP) and CompTIA Advanced Security Practitioner (CASP) certifications, and earned his Certified Ethical Hacker (CEH) certification with Infosec in early 2018. Edward plans to earn his Certified Information Systems Security Professional (CISSP) certification next — an exam he aims to take in late June following his Infosec CISSP Boot Camp training. We sat down with Edward to discuss his CEH Boot Camp experience and learn why he's gearing up to take the CISSP later this summer.
Why did you decide to earn your CEH certification?
Edward: I've spent most of my career in cryptology, but I'm now shifting my focus to cybersecurity. I find cybersecurity fascinating, especially after working at the NSA.
In the Navy, we have "ratings," which are like job fields or occupations for civilians. You are usually an information technology specialist (IT rating) or a computer network specialist (CTN rating). If you want to get into cybersecurity, you must get certified and change career fields. IT specialists have certification requirements, too, but more so for cybersecurity and network specialists.
I enrolled in the CEH Boot Camp to learn more about hacking and open new doors in my career. After the military, I plan to pursue a cybersecurity career. That's also why I enrolled in the CISSP Boot Camp. I plan to take that exam in late June and look forward to learning even more about security.
Why did you pick Infosec as your training partner?
Edward: I chose Infosec because of their exam pass rate. This was huge for me. Having an exam pass rate of over 90% really made the training stand out.
What did you like most about the CEH boot camp?
Edward: The hands-on, capture-the-flag exercises were really beneficial — especially the Nmap exercises. They taught us how to write scripts and execute commands, and got progressively difficult overtime.
The study material was also really detailed. I knew if I studied diligently and completed the exercises, I would pass my exam.
Earn your CEH and PenTest+, guaranteed!
Discover vulnerabilities before the bad guys do! Our most popular information security and hacking training goes in-depth into the techniques used by malicious, black-hat hackers with attention-getting lectures and hands-on labs.
Tell me about your Infosec instructor.
Edward: My instructor, Jeremy, was really hands on — especially when it came to discussing pentesting tools and how we can use them in actual pentests. Seeing what each tool could do was really helpful. I now have a whole pentesting toolbox to pull from when making recommendations or conducting my own pentests.
What was class like?
Edward: The course was a good mix of lecture and hands-on exercises. First, we learned about the tools available to pentesters. Then we spent the last few days completing hands-on exercises like capture the flags and labs.
These exercises really helped me prepare for the test. Actually using the commands made it easier to memorize the course content and put two and two together.
I attended the class in-person, but there were also online students in the class. Jeremy managed both onsite and online students well, and could answer any question we threw at him.
How did you prepare for your CEH exam?
Edward: I used the CEH Boot Camp training and my past experience to pass the exam. I have networking experience, but not a ton of experience with pentesting. The combination of my NSA experience and CEH Boot Camp training was all I needed to get ready for the exam.
Do you have any preparation tips for CEH candidates?
Edward: Study a few months prior to taking the CEH Boot Camp or sitting the exam, especially if you don't have pentesting experience. I also recommend you visit EC-Council's website. It does a good job outlining what's on the exam, and includes good information on what you need to do after the exam to stay certified.
If you have friends with the CEH, ask them for advice. They can tell you what to expect and share study tips.
Why did you decide to earn your CISSP next?
Edward: Earning the CISSP will open doors for me once I'm out of the military. Since I meet the five-year experience requirement now, I decided to prepare for this certification next. I'm studying pretty hard for the CISSP and plan to take that exam in late June.
Would you recommend Infosec training to your peers?
Customer
Navy Information Warfare Training Command
Products
Infosec Skills Live Boot Camps