CASE STUDY
How Tina Caldarone boosted her Skills, confidence & salary with CCNA certification
Learn why Tina chose Infosec to prepare for the coveted Cisco Certified Network Associate certification.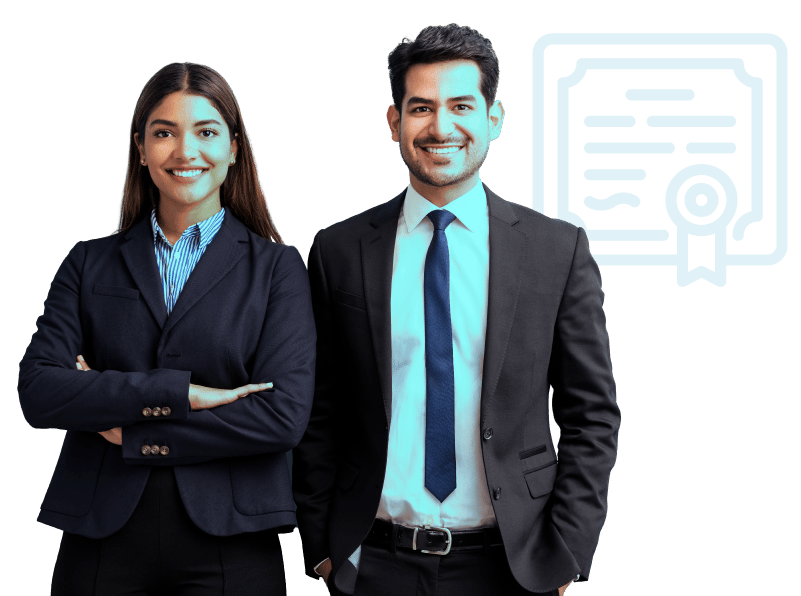 Infosec alum Tina Caldarone is a Systems Engineer at Cisco. She works out of the Cisco Chicago office, where she advises partner engineers on Cisco security products and helps drive strategic initiatives at the company. We sat down with Tina to learn about her career in security and why she chose Infosec to help her prepare for the coveted Cisco Certified Network Associate Security (CCNA Security) certification.
Why did you pursue CCNA certification?
Tina: Being a 31-year-old female systems engineer in a male-dominated industry is tough. Even though I have the same title and education as many of my colleagues, not holding the same certifications limited me. Earning my CCNA helped me level the playing field and advance my career.
Why did you enroll in the CCNA training boot camp?
Tina: Getting certified quickly was important to me, so I looked for the fastest and most effective training provider. Even though I'm an engineer, I felt I had some catching up to do before I sat for the exams. I didn't go to school for computer science, and the certification prep books are huge. I felt the CCNA Boot Camp was the best way to learn quickly and pass the exams. It was also a good way to make connections with others in the industry.
Earn your CCNA, guaranteed!
Infosec's authorized CCNA Dual Certification Boot Camp helps you build your knowledge of networking and provides hands-on experience installing, configuring and operating network devices — all while preparing you to earn two Cisco certifications.
Did you find your Infosec boot camp beneficial?
Tina: Yes, I learned so much more than I thought I would. I expected the course to mostly focus on how to take the tests — kind of like SAT prep in high school. It was so much more. I am a sales engineer, so I don't often get into the weeds with Cisco products. The CCNA Boot Camp helped me fill in the gaps with the technical knowledge I needed.
The course materials were helpful and succinct, and the content was really solid and pertinent to what I saw on the test. The class got a lot out of the training. We were dialed in and engaged the whole time.
Were there any unexpected benefits from your boot camp?
Tina: I formed some really great friendships with others in the class. It was such a diverse group — some were strong in security, others in networking. We all had different backgrounds in IT and everyone was so helpful.
I plan on being friends with these guys for a long time. We still talk everyday. I think that's what really made the class fun — if you can call a seven-day Boot Camp fun. Everyone has something to bring to the table. It was fun to collaborate and pass our exams together.
Tell us about your instructor.
Tina: My instructor, Antonio, was phenomenal. My class formed a study group each day after lecture. Antonio stayed with us and answered our questions. He was really focused on making sure we understood the core concepts. We had so much fun.
I had a lot of questions about what I should do after the class. He gave me insights on what certs to take next, and even shared some helpful career advice.
Has earning your certification advanced your career?
Tina: Yes — I got a promotion at work after earning the CCNA Security certification. I actually found out in class right before I took the ICND2 exam. I'm now earning a pay grade higher than I was before class.
A secondary benefit of certification is the self confidence it gives you. After certification, I feel — man or woman — you're part of the club. It proves you have a knowledge base not everyone has.
Describe the CCNA boot camp experience. What's it like to be an Infosec student?
Tina: We started class at about 8:30 a.m. each day with lecture, and then moved on to labs. After breaking for lunch, lecture continued until about 4:30 p.m., then the group and I would break for dinner. We would come back around 7:00 p.m. and study together for the rest of the night.
The room we trained in was ours for the whole week — we studied together until at least 2:00 a.m. every day. It was really nice to have a space that was ours to collaborate in with no distractions. It was a great part of the day.
Would you recommend Infosec training to your peers?
Tina: Yes, I would. It was a fun, tiring week, but it was awesome.
Customer
Tina Caldarone, Systems Engineer
Products
Infosec Skills Live Boot Camps