CASE STUDY
How Technical Financial Solutions helps clients stay HIPAA compliant with Infosec IQ
Engaging training, audit documentation helps clients stay secure and compliant.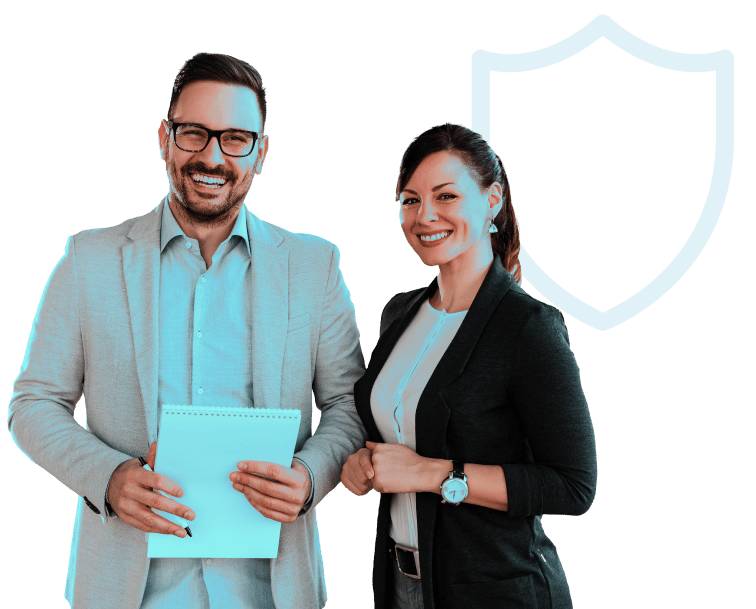 Working out of Savannah, GA, Technical Financial Solutions (TFS) provides comprehensive IT auditing services to hospitals, insurance companies and nonprofits. Phishing simulations have been part of their service offering for years, but the company recently added Infosec IQ security awareness training to help their clients both identify — and correct — risky employee behavior. We spoke to Kevin Patterson, IT auditor at TFS, to learn more about why they chose Infosec IQ as their security awareness training solution.
HIPAA compliance made easy
Kevin works closely with TFS' healthcare clients to help them comply with HIPAA requirements and keep protected health information (PHI) secure. Security awareness training plays a big role in this process. As Kevin puts it, "your systems are only as strong as your most naive employee. If they click a malicious link, the whole system is exposed. Big data can be dangerous and is a huge responsibility."
HIPAA, or the Health Insurance Portability and Accountability Act, includes a number of data security mandates for the healthcare industry. TFS works closely with their healthcare clients to ensure they are compliant with all 54 HIPAA Security Rule standards.
"An audit will help determine what areas of your system need to be addressed, but you'd have to hire three or four people just to manage and ensure HIPAA compliance. Our healthcare clients didn't have the resources or know-how to do this effectively," said Kevin. "HIPAA includes several complicated and confusing standards, especially for non-technical folks."
Outsmarting the bad guys starts here.
See for yourself how Infosec IQ will empower your employees to outsmart cyber crime at work and at home. With over 2,000 awareness resources and phishing simulations at your fingertips, it's easy keep your employees secure and engaged in training, regardless of their location, preferred language or learning style.
Using Infosec IQ to fulfill HIPAA's awareness training mandate
TFS meets quarterly with their clients to review all compliance mandates — including the HIPAA requirement for workforce security awareness training.
To help TFS clients satisfy this requirement, Kevin administers quarterly phishing and awareness training campaigns to their employees. "Infosec IQ has a lot of phishing templates in place, so it's easy to set up campaigns. Our clients like the awareness training modules — they are simple, easy to access and have broad appeal."
Infosec IQ features over 30 awareness training modules specifically designed for healthcare employees, making it easy for TFS to provide a personalized awareness training experience for their healthcare clients. Topics include protected health information, malware, HIPAA/HITECH requirements and more.
TFS includes Infosec IQ reports in their audit documentation to demonstrate clients are taking appropriate steps to educate their workforce on security threats. "Infosec IQ plays a big part in helping our clients fulfill and document HIPAA compliance," said Kevin.
Why TFS chose Infosec IQ as their awareness training solution
With more and more data breaches in the news every day, security awareness training is quickly becoming a must-have for organizations in any industry. "Our clients were scared — some were hacked and others were held ransom. They needed guidance on what to do," said Kevin.
The auditing and phishing services from TFS helped their clients uncover vulnerabilities, but CEO and Certified Information Systems Auditor, Tony Scott, wanted to go one step further.
"When we decided we needed a partner who could provide phishing simulations and awareness training, we looked at three products," said Tony. "The reason we went with Infosec IQ is two-fold: Infosec IQ offered training relevant to our healthcare clients, and the platform was supported with 20 years of security training experience and a dedicated support team. It was an easy decision for us."
TFS also needed a training solution that would scale with their growing and diverse client base. "As service providers, finding a competitively priced product was essential," said Tony. "Training through Infosec IQ is affordable for all our clients, regardless of their workforce size."
Infosec IQ: Best-in-class platform & client support
TFS' platform evaluation process lasted about three months. The company wanted a diverse product that could service a variety of industries — and a client success team that was there when needed. "My client success manager, Emma, is awesome. I can call or email her directly for a fast response," said Kevin.
TFS clients also enjoy Infosec IQ's simplified end-user experience. No logins are required, training reminders send automatically and built-in assessments make it easy to prove employees are both completing and retaining the training.
"The support and developer resources dedicated to Infosec IQ makes a big difference," said Kevin. "Our old platform was a rowboat — Infosec IQ is a cruise ship."
Customer
Technical Financial Solutions