Infosec Skills
As you grow in your cybersecurity career, Infosec Skills is the platform to ensure your skills are scaled to outsmart the latest threats. With courses mapped directly to the NICE Cybersecurity Workforce Framework, you'll be able to take control of your career, get a step ahead of cybercriminals and learn to build defenses to counter tomorrow's threats.
Cloud-hosted cyber ranges
Certification practice exams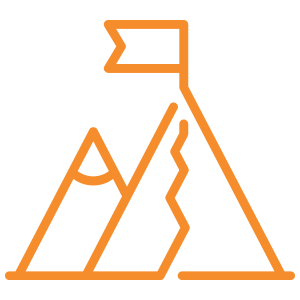 Teams
$599 / license
Annually. Includes all content plus team admin and reporting.
Cybersecurity roles
Infosec Skills is mapped to the NICE Cybersecurity Workforce Framework, which contains entry, mid and advanced cybersecurity roles backed by research into the actual skills requested by employers. With Infosec Skills and NICE, you have the roadmap necessary to identify what employers want and the tools needed to follow that career path, whether you're brand new to information security or an established infosec professional.
Hands-on learning with cyber ranges
Practice your skills and verify your knowledge with in-depth cyber ranges. Each cyber range contains dozens of hands-on labs ranging from basic networking to penetration testing. With five cyber ranges containing 100+ hands-on labs, you'll gain the confidence that comes with real-world experience — and carry that confidence to your next job or project.
Featured learning paths
Build your cybersecurity knowledge across more than 60 skill and certification learning paths. Each learning path contains a collection of courses structured to progress your knowledge and close any skill gaps — along with hands-on cyber ranges and certification practice exams to build your confidence.
Skill paths
Infosec Named a Leader in 2019 Gartner Magic Quadrant
Recognized for ability to execute and completeness of vision in Security Awareness Computer-Based Training, learn the latest market trends and what we believe sets Infosec apart.