Security+ Certification Training and Boot Camp SYO-501
Infosec's authorized CompTIA Security+ Boot Camp teaches you information security theory and reinforces that theory with hands-on exercises to help you learn by doing. You will learn how to configure and operate many different technical security controls — and leave prepared to pass your Security+ exam.
Earn your Security+, guaranteed!
Boot camp overview
This Security+ Boot Camp is an intense, five-day, accelerated training covering today's most critical information security issues and practices. Our Security+ expert instructors not only ready you for the CompTIA Security+ exam, they also prepare you for real-world security challenges and provide critical knowledge around network security.
You will learn about techniques and methodologies used to successfully configure, execute, construct and troubleshoot network security in order to ensure the threat of viruses, worms, Trojans and improper configuration is minimized or negated.
Skill up and get certified, guaranteed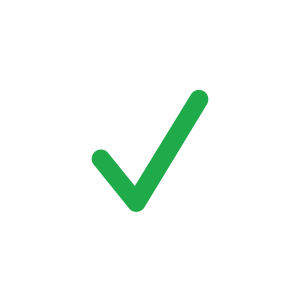 Exam Pass Guarantee
If you don't pass your exam on the first attempt, get a second attempt for free. Includes the ability to re-sit the course for free for up to one year.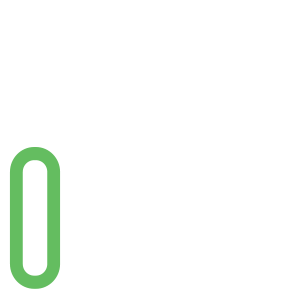 100% Satisfaction Guarantee
If you're not 100% satisfied with your training at the end of the first day, you may withdraw and enroll in a different Flex Pro or Flex Classroom course.
Knowledge Transfer Guarantee
If an employee leaves within three months of obtaining certification, Infosec will train a different employee at the same organization tuition-free for up to one year.
What's included?
93% pass rate — the best in the industry
Five days of hands-on Security+ training, plus time to take the Security+ exam
Immediate access to in-depth Security+ pre-study course
Infosec proprietary digital courseware (physical textbooks available to purchase)
SY0-501 CompTIA Security+ exam voucher
90-day access to replays of daily lessons (Flex Pro)
Curated videos from other top-rated instructors (add-on)
100% Satisfaction Guarantee
Exam Pass Guarantee (Flex Pro)
What you'll learn
Security+ holders should be able to help organizations proactively identify potential security risks and respond more quickly when security breaches do occur. Upon completing this Security+ Boot Camp, you will have learned valuable knowledge and skills, including the ability to:
Administer, configure, design and troubleshoot network security
Minimize the threat of external attacks and viruses with successful countermeasures
Implement general security services on various computer networks
Harden networks and operating systems
Execute essential security technologies — TCP/IP firewalls and VPN
And much more!
Award-winning training that you can trust
Rising Star
Partner Award
G2 Crowd Leader
Technical Skills Development Software
Gold Winner
Best Cybersecurity Education Provider
Publisher's Choice
Security Training for Infosec Professionals
Top 20 Company
IT Training
Who should attend?
IT support technicians
Help desk support
Junior network administrators
Application support analysts
Security analysts
Security specialists
Anyone looking to learn a baseline of information security concepts
Prerequisites
Prior to enrolling in the Security+ Boot Camp, students should have roughly 12-24 months of experience working with information systems and networking.
Why choose Infosec
Your flexible learning experience
Infosec Flex makes expert, live instruction convenient with online and in-person formats tailored to how, when and where you learn best.

Public training boot camps held nationwide
Pre-study course materials
Live instruction
Digital courseware
Daily reinforcement materials
Catered lunches
Infosec community forum access
100% Satisfaction Guarantee
Knowledge Transfer Guarantee

Most Popular
Immersive, live-streamed instruction
Pre-study course materials
Live instruction
Digital courseware
Daily reinforcement materials
Detailed performance reporting
Video replays
90-day extended access to materials
Infosec community forum access
Exam Pass Guarantee
100% Satisfaction Guarantee
Knowledge Transfer Guarantee

Tailored team training at your location
Pre-study course materials
Live, customized instruction at your location
Digital courseware
Daily reinforcement materials
Detailed team performance reporting
Video replays
90-day extended access to materials
Infosec community forum access
Exam Pass Guarantee
100% Satisfaction Guarantee
Knowledge Transfer Guarantee
We don't just have great instructors, our instructors have years of industry experience and are recognized as experts. Infosec instructors have authored two of the top network security and ethical hacking books.
Can't get away for a week?
Learn Security+ on-demand.
Get the cybersecurity training you need at a pace that fits your schedule with a subscription to Infosec Skills. Includes unlimited access to hundreds of additional on-demand courses — plus cloud-hosted cyber ranges where you can practice and apply knowledge in real-world scenarios — all for just $34 a month!
400+ courses
4 cyber range environments
100+ hands-on labs
Certification practice exams
50+ learning paths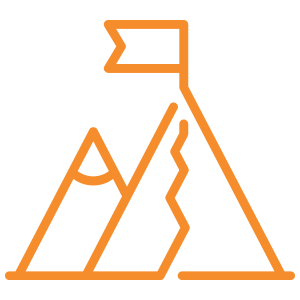 Security+ exam objectives
In addition to a traditional multiple-choice format, the Security+ exam includes performance-based questions. Performance-based questions test your ability to solve a problem in a simulated environment. Preparing you for this type of test taking is an integral part of our curriculum. The Security+ exam places greater emphasis on knowing how to address specific security issues, rather than simply being able to recognize these issues.
The new exam covers six major objectives, or topics:
Threats, attacks and vulnerabilities
Technologies and tools
Architecture and design
Identity and access management
Risk management
Cryptography and PKI
Meets 8570.1 requirements
Attention DoD Information Assurance workers! This boot camp features intense training, and the exam is significant to IA workers in the DoD space, providing certification towards government security requirements. This includes the U.S. Department of Defense Directive 8570.1 mandate that department employees or contractors engaged in work related to information security be required to certify. The directive specifies CompTIA Security+ as a choice for Information Assurance Technician Level II and Information Assurance Manager I.
Infosec is an authorized training partner of CompTIA, and our training has won awards from CompTIA, including the CompTIA Outstanding Partner Award.
"I've taken five boot camps with Infosec and all my instructors have been great."
"The course not only met my expectations, but exceeded them. It was the most engaging online training I've ever had."
"I knew Infosec could tell me what to expect on the exam and what topics to focus on most."
Security+ Boot Camp details
Day 1
1.1 Indicators of compromise
Why is security important?
Security policy
Threat actor types
The kill chain
Social engineering
Phishing
Malware types
Trojans and spyware
Open source intelligence
1.2 Critical security controls
Security control types
Defense in depth
Frameworks and compliance
Vulnerability scanning and pentests
Security assessment techniques
Pentesting concepts
Vulnerability scanning concepts
Exploitation frameworks
1.3 Security posture assessment tools
Topology discovery
Service discovery
Packet capture
Packet capture tools
Remote access Trojans
Honeypots and honeynets
1.4 Incident response
Incident response procedures
Preparation phase
Identification phase
Containment phase
Eradication and recovery phases
Day 2
2.1 Cryptography
Uses of cryptography
Cryptographic terminology and ciphers
Cryptographic products
Hashing algorithms
Symmetric algorithms
Asymmetric algorithms
Diffie-Hellman and elliptic curve
Transport encryption
Cryptographic attacks
2.2 Public key infrastructure
PKI standards
Digital certificates
Certificate authorities
Types of certificate
Implementing PKI
Storing and distributing keys
Key status and revocation
PKI trust models
PGP/GPG
2.3 Identification and authentication
Access Control systems
Identification
Authentication
LAN manager/NTLM
Kerberos
PAP, CHAP and MS-CHAP
Password attacks
Token-based authentication
Biometric authentication
Common access card
2.4 Identity and access services
Authorization
Directory services
Radius and TACACS+
Federation and trusts
Federated identity protocols
2.5 Account management
Formal access control models
Account types
Windows active directory
Creating and managing accounts
Account policy enforcement
Credential management policies
Account restrictions
Accounting and auditing
Day 3
3.1 Secure network design
Network zones and segments
Subnetting
Switching infrastructure
Switching attacks and hardening
Endpoint security
Network access control
Routing infrastructure
Network address translation
Software defined networking
3.2 Firewalls and load balancers
Basic firewalls
Stateful firewalls
Implementing a firewall or gateway
Web application firewalls
Proxies and gateways
Denial-of-service attacks
Load balancers
3.3 IDS and SIEM
Intrusion detection systems
Configuring IDS
Log review and SIEM
Data loss prevention
Malware and intrusion response
3.4 Secure wireless access
Wireless LANs
WEP and WPA
Wi-Fi authentication
Extensible authentication protocol
Additional Wi-Fi security settings
Wi-Fi site security
Personal area networks
3.5 Physical security controls
Site layout and access
Gateways and locks
Alarm systems
Surveillance
Hardware security
Environmental controls
4.1 Secure protocols and services
DHCP security
DNS security
Network management protocols
Http and web servers
SSL / TLS and HTTPS
Web security gateways
Email services
S/mime
File transfer
Voice and video services
Voice over IP (VOIP)
4.2 Secure remote access
Remote access architecture
Virtual private networks
IPSEC and IKE
Remote access servers
Remote administration tools
Hardening remote access infrastructure
Day 4
4.3 Secure systems design
Trusted computing
Hardware / firmware security
Peripheral device security
Secure configurations
OS hardening
Patch management
Embedded systems
Security for embedded systems
4.4 Secure mobile device services
Mobile device deployments
Mobile connection methods
Mobile access control systems
Enforcement and monitoring
4.5 Secure virtualization and cloud services
Virtualization technologies
Virtualization security best practices
Cloud computing
Cloud security best practices
5.1 Forensics
Forensic procedures
Collecting evidence
Capturing system images
Handling and analyzing evidence
5.2 Disaster recovery and resiliency
Continuity of operations planning
Disaster recovery planning
Resiliency strategies
Recovery sites
Backup plans and policies
Resiliency and automation strategies
5.3 Risk management
Business impact analysis
Identification of critical systems
Risk assessment
Risk mitigation
5.4 Secure application development
Application vulnerabilities
Application exploits
Web browser exploits
Secure application design
Secure coding concepts
Auditing applications
Secure DevOps
5.5 Organizational security
Corporate security policy
Personnel management policies
Interoperability agreements
Data roles
Data sensitivity labeling and handling
Data wiping and disposal
Privacy and employee conduct policies
Security policy training
Day 5
SY0-501 overview
Infosec's Security+ exam cram
Take the SY0-501 exam
Frequently Asked Questions
What's the value in earning the Security+ certification?

In today's job market, there is a high demand for information security professionals — and receiving a Security+ certification is the perfect way for entry-level students to get their foot in the door. It can also serve as a career differentiator for IT professionals already in the field.

What are the pre-requirements for earning the Security+?

While there are no mandatory pre-requirements to taking the Security+ exam, it's highly suggested that students have at least 2 years experience working in network administration (with a focus on information security) in addition to the Network+ certification. Click here for more information.

What career opportunities are available to Security+ boot camp graduates? What's the job outlook like for Security+ professionals?

The job market has never looked better for those who are certified in IT security. Earning the Security+ can open open up a wide variety of job opportunities and the cert is often used as a resume filter in HR departments, even if it's not listed as a requirement. Click here for more information about the job outlook and opportunities available to Security+ boot camp grads.

What is the difference between the SYO-401 and SYO-501 exams?

Due to constant changes within the infosec industry, including emerging threats and new technologies, CompTIA has updated it's Security+ exam from the SYO-401 to the SYO-501 in late 2017. 25% of the course content has been updated to reflect these changes in the industry and the new material dives deeper and wider than before. Click here for more information on the differences between these exams.

I recently passed the SYO-401 exam, is my certification still good?

While SYO-401 will be retired, students who were certified under the old exam will remain certified. The SYO-501 was debuted in October 2017, and SYO-401 will officially retire at the beginning of 2018, with the English version being the last to retire in July 2018.

What are Performance Based Questions (PBQs)?

The Security+ performance based questions come in a variety of formats and require students to perform a specific task or solve a problem in a simulated environment. These questions are more involved than the standard multiple choice, fill in the blank, and drag and drop questions.

What do I need to know about the new Performance Based Questions (PBQs)?

There are a few things you should know. First, there may be questions in which there is more than one way to get a correct answer. In these instances, the test taker will receive full points if the correct solution is achieved. Second, on all CompTIA exams, there is a timer; however, with PBQs, this timer is not visible. Third, partial credit on answers is occasionally offered.

How does the Security+ examination process work?

The exam takes 90 minutes and there are 90 questions. You will need to achieve a score of 750 (on a scale of 100-900) in order to pass. Questions are a combination of multiple choice and performance based and the Security+ exam voucher costs $330. Click here for more info on the examination process.

Is the online Security+ boot camp as effective and informative as an in-person training session?

Whether you choose to take your training course in-person or online, you will have access to the same resources and training materials as all other student enrolled in the course. You can rest assured that the class will be effective, regardless of the training modality you select.

What does this Security+ course offer that other certification prep classes do not?

Infosec's Security+ boot camp has the highest first time pass rate in the industry — 93%! If you choose to take the course in our popular live online Flex Pro format, you will also receive an Exam Pass Guarantee. This means if you don't pass the exam on the first attempt, we'll pay for your second exam FREE!

How is the Security+ related to the DoD 8570?

The Security+ fulfills the requirements for Department of Defense (DoD) Directive 8570, which is mandatory if you are looking to get a government job that is involved with any aspect of information security. Click here for more information.

What are the Security+ domains?

There are 6 domains for the Security+ SYO-501 exam. They are Threats, Attacks and Vulnerabilities, Technologies and Tools, Architecture and Design, Identity and Access Management, Risk Management and Cryptography and PKI. Click here for more information on these domains.

How long is the Security+ certification good for after you pass the test?

The Security+ is valid for 3 years. However, certification holders are required to earn Continuing Education Units (CEUs) and pay a yearly Continuing Education (CE) fee. Click here for more information on CEUs.

What are the renewal requirements for the Security+?

Security+ cert holders are required to earn 50 CEUs per renewal period (every 3 years) and pay an $50 annual Continuing Education (CE) fee to CompTIA. Click here for more information on the renewal requirements.

What job titles are most common for people who hold CompTIA's Security+ certification?

The job market has never looked better for those who are certified in IT security, and the Security+ certification can help you break into the industry. Some common positions that this certification can help you land include: Security Analyst, IT Support Technician, Security Specialist, Help Desk Support, and many others!

What are some tips for preparing for the Security+?

The first thing a student should do is perform a comprehensive review of which topics are tested in the certification exam. Some domains are weighted more heavily than others, but it's important to study each topic with equal attention. Enrolling in a Security+ boot camp like the one offered here is another surefire method of preparing oneself for the exam. Click here for more study tips.