PMI Project Management Professional (PMP) Training Boot Camp
Transform your career in 5 days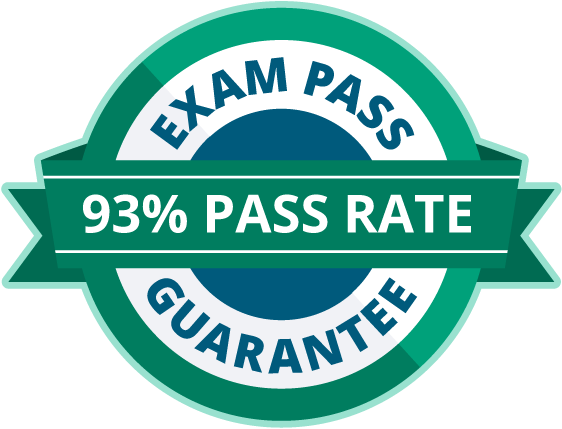 Course essentials
Boot camp at a glance
Method

Live online, in-person, team onsite

Experience

3-5 years of project management experience
Ready to discuss your training goals? We've got you covered.
Complete the form and book a meeting with a member of our team to explore your learning opportunities.
This is where the error message would go.
Thanks! We look forward to meeting with you!
What you'll learn
Training overview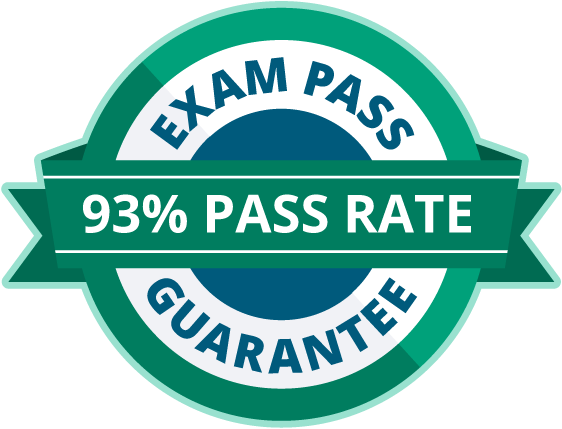 Our PMI PMP Boot Camp is equips you with the critical project management concepts, principles and techniques needed to pass the PMP exam on your first attempt. Unlike any other PMP class, our boot camp offers a unique opportunity to take the exam on the fifth day of class, when the knowledge is fresh in your mind and increases your chances of success.
What sets our PMP Boot Camp apart is the rigorous five-day, zero-distraction training format. Studies show that adults forget almost 50% of what they learn in a class within two weeks. By condensing the training into an intensive boot camp, we maximize retention and provide you with the best chance of retaining the PMP class material.
During an Infosec PMP Boot Camp, you benefit from expert instructors, targeted exam preparation and 35 hours of PMP pre-study materials. This course fulfills the project management education hours required to apply for your PMP exam, allowing you to take the exam immediately after your boot camp.
Award-winning training you can trust
What's included
Everything you need to know
90-day extended access to Boot Camp components, including class recordings

12-Month subscription to the ISACA Official Question, Answer & Explanation (QAE) database

100% Satisfaction Guarantee

Exam Pass Guarantee

Exam voucher

Free 90-day Infosec Skills subscription (access to 1,400+ additional courses and labs)

Immediate access to in-depth PMP pre-study course, which meets the 35 hours required to apply for your PMP exam

Knowledge Transfer Guarantee

Pre-study learning path

Unlimited practice exam attempts
What makes the Infosec PMP prep course different?
You can rest assured that the PMP training materials are fully updated and synced with the latest version of the exam. In addition, you'll gain access to a PMP prep course the moment you enroll, so you can prepare for and get the most out of your boot camp.
With 20 years of training experience, we stand by our PMP training with an Exam Pass Guarantee. This means if you don't pass the exam on the first attempt, we'll pay for your second exam at no additional cost to you!
Before your boot camp
Prerequisites
Syllabus
Training schedule
Preparation (before the boot camp starts)
Day 1

Introduction

What is project management?

Project management (chapter 1)
Project management (chapter 2)
The role of the PM (chapter 3)

People Management

Initiating

Develop project charter
Identify stakeholders

Planning I

Develop project management plan
Plan scope management
Collect requirements
Define scope
Create WBS

Optional group & individual study

Schedule may vary from class to class
Day 2

Process Management

Planning II

Plan schedule management
Define activities
Sequence activities
Estimate activity durations
Develop schedule

Process Management continued

Planning III

Plan cost management
Estimate costs
Determine budget
Plan quality management
Plan resource management
Plan communications management
Plan stakeholder engagement

Optional group & individual study

Schedule may vary from class to class
Day 3

Process Management continued

Planning IV

Plan risk management
Identify risks
Perform qualitative risk analysis
Perform quantitative risk analysis
Plan risk responses
Plan procurement management

Business Environment

Executing I

Direct and manage project work
Manage project knowledge
Manage quality
Acquire resources
Develop team
Manage team

Executing II

Manage communications
Implement risk responses
Conduct procurements
Manage stakeholder engagement

Optional group & individual study

Schedule may vary from class to class
Day 4

Content Wrap-up

Monitoring/controlling I

Monitor and control project work
Perform integrated change control
Validate scope
Control scope
Control schedule
Control costs

Monitoring/controlling II

Control quality
Control resources
Monitor communications
Monitor risks
Control procurements
Monitor stakeholder engagement

Close project or phase

General Overview

Test Preparation

Optional group & individual study

Schedule may vary from class to class
Exam Pass Guarantee
If you don't pass your exam on the first attempt, get a second attempt for free. Includes the ability to re-sit the course for free for up to one year (does not apply to CMMC-AB boot camps).
100% Satisfaction Guarantee
If you're not 100% satisfied with your training at the end of the first day, you may withdraw and enroll in a different online or in-person course.
Knowledge Transfer Guarantee
If an employee leaves within three months of obtaining certification, Infosec will train a different employee at the same organization tuition-free for up to one year.
Unlock team training discounts
If you're like many of our clients, employee certification is more than a goal — it's a business requirement. Connect with our team to learn more about our training discounts.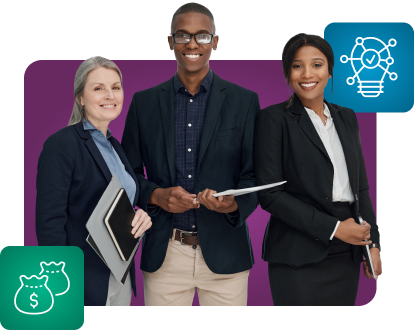 FAQ
Frequently asked questions
Why is getting certified an important part of a career as a project manager?

Project managers seek certifications like the PMP to prove their expertise in a competitive industry and broaden their professional horizons — gaining access to many different industries they want to explore. Certification proves to employers that you have the credentials to plan, manage and maintain projects of any size.
What qualifies as project management experience?

Project management experience must be gained across all five process groups as defined by the PMP Handbook. See the handbook's breakdown of PMP Eligibility Requirements.
How does the PMP examination process work?

The exam consists of 200 multiple-choice questions that must be completed within four hours. There is no fixed score to pass the PMP exam, as this depends on the difficulty level of the questions assigned. For example, an exam with less complicated questions might have a higher passing score, while an exam with more challenging questions might have a significantly lower passing score. You will need to pass each section of the exam to progress.
What material is covered on the PMP exam?

The five domains of questions that the PMP focuses on are as follows: Initiating (13%), Planning (24%), Executing (31%), Monitoring and Controlling (25%), and Closing (7%). PMI has released an Exam Content Guide with detailed information about each domain, which you can access here.
How is the PMP certification different from other comparable certifications?

Another certification comparable to the PMP is the CAPM, which PMI also offers. The main difference between these certifications is their focus. While the PMP is a more involved, upper-level certification, the CAPM is geared toward entry-level professionals. CompTIA also has a Project+ certification that is a good pre-cursor to the PMP.
Is a PMP exam voucher included with the purchase of this course?

Yes! Purchase of this course does include an exam voucher, as well as an Exam Pass Guarantee. If you don't pass your exam on the first attempt, we'll pay for a second exam voucher for you.
What are some tips for preparing for the PMP?
You're in good company
My instructor was VERY knowledgeable of the material. He also had a tremendous amount of real-life experience and great stories. He was a great teacher and gave great direction concerning the life of a PMP and how to approach the test.
Michael Hatley, Verizon
The course was phenomenal. I'm entry-level in terms of PMP, however, the course really opened up my viewpoints and allowed me to see the form and function that is needed in order to complete tasks and run projects.
Corporal Joseph Amley, OSIS Gov
The instructor was extremely knowledgeable, even knowing the PMBOK page numbers off the top of his head! He not only explained topics and answered questions very well but was also engaging and made the days pass quickly.
Annmarie Boyle, Booz Allen Hamilton
Explore our top boot camps
More learning opportunities