Mobile Forensics Boot Camp
Learn how to use mobile forensics to investigate cybercrime! Our Mobile Forensics Boot Camp builds your skills in a hands-on lab environment so you can apply what you learned the day you leave training.
Earn your CMFE, guaranteed!
Boot camp overview
Our highly technical, hands-on two-day boot camp is designed to provide you with in-depth coverage of critical techniques and information about identifying, preserving, extracting, analyzing and reporting forensic evidence on mobile devices through use of the most popular mobile forensic tools. You will learn about the challenges of mobile forensics, walk through the process of analysis and examination of mobile devices, and gain deep understanding of differences in evidence locations and examination techniques in Android, iOS and Windows phones. Extracting cloud data and examining feature phones is also covered.
Our course prepares you for the IACRB Certified Mobile Forensics Examiner (CMFE) certification exam and provides practical, hands-on labs that help you to hit the ground running the day your boot camp ends.
Skill up and get certified, guaranteed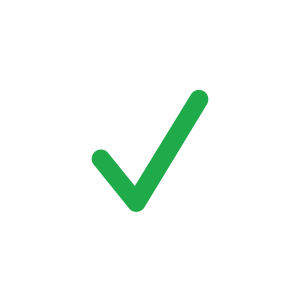 Exam Pass Guarantee
If you don't pass your exam on the first attempt, get a second attempt for free. Includes the ability to re-sit the course for free for up to one year.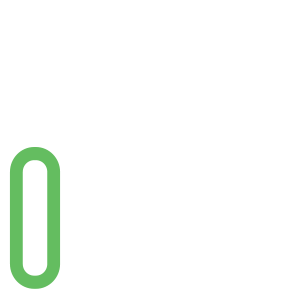 100% Satisfaction Guarantee
If you're not 100% satisfied with your training at the end of the first day, you may withdraw and enroll in a different Flex Pro or Flex Classroom course.
Knowledge Transfer Guarantee
If an employee leaves within three months of obtaining certification, Infosec will train a different employee at the same organization tuition-free for up to one year.
What's included?
93% pass rate — the best in the industry
Two days of training with an expert forensics instructor
Infosec proprietary digital courseware (physical textbooks available to purchase)
CMFE exam voucher
90-day access to cyber range (Flex Pro)
90-day access to course replays (Flex Pro)
Curated videos from other top-rated instructors (add-on)
100% Satisfaction Guarantee
Exam Pass Guarantee (Flex Pro)
Hands-on labs
Our scenario-based, hands-on labs simulate a real cybercrime investigation. You'll gain practical skills in locating and examining evidence on devices and forensic images, as well as analyzing and reporting findings. You'll work with with various commercial and open-source forensic tools within our unique cloud-based learning environment.
Award-winning training that you can trust
G2 Crowd High Performer
Technical Skills Development Software
Outstanding Partnership Award
Gold Winner
Best Cybersecurity Education Provider
Publisher's Choice
Security Training for Infosec Professionals
Top 20 Company
IT Training
Who should attend?
Law enforcement professionals looking to expand into mobile crime investigations
Legal professionals
IT and information security professionals being tasked with mobile forensics and incident handling
Anyone with a desire to learn about mobile forensics and develop their skills
Prerequisites
Students must have no criminal record. Basic computer skills, including the ability or desire to work outside the Windows GUI interface, are necessary. A+ certification and/or similar training and experience is not required, but recommended.
This is a very in-depth training course and is not intended for individuals who have limited or no computer skills.
Why choose Infosec
Your flexible learning experience
Infosec Flex makes expert, live instruction convenient with online and in-person formats tailored to how, when and where you learn best.

Public training boot camps held nationwide
Pre-study course materials

Live instruction

Digital courseware

Daily reinforcement materials

Catered lunches

Infosec community forum access

100% Satisfaction Guarantee
Knowledge Transfer Guarantee

Most Popular
Immersive, live-streamed instruction
Pre-study course materials

Live instruction

Digital courseware

Daily reinforcement materials

Detailed performance reporting

Video replays

90-day extended access to materials

Infosec community forum access

Exam Pass Guarantee
100% Satisfaction Guarantee

Tailored team training at your location
Pre-study course materials

Live, customized instruction at your location

Digital courseware

Daily reinforcement materials

Detailed team performance reporting

Video replays

90-day extended access to materials

Infosec community forum access

Exam Pass Guarantee
100% Satisfaction Guarantee
Knowledge Transfer Guarantee
Boot camp objectives
Upon completing our Mobile Forensics Boot Camp, you will know how to:
Apply the fundamental mobile forensics concepts to forensic investigations
Identify key technologies used in mobile devices
Acquire forensic evidence from mobile devices
Locate forensic artifacts in various mobile operating systems
Analyze extracted evidence and properly report findings
Learn from experts
We don't just have great instructors, our instructors have years of industry experience and are recognized as experts. Our industry-leading curriculum and expert instructors have led to the highest pass rates in the industry. More than 93% of Infosec students pass their certification exams on their first attempt.
Can't get away for a week?
Learn mobile forensics on-demand.
Get the cybersecurity training you need at a pace that fits your schedule with a subscription to Infosec Skills. Includes unlimited access to hundreds of additional on-demand courses — plus cloud-hosted cyber ranges where you can practice and apply knowledge in real-world scenarios — all for just $34 a month!
300+ courses
4 cyber range environments
100+ hands-on labs
Certification practice exams
40+ learning paths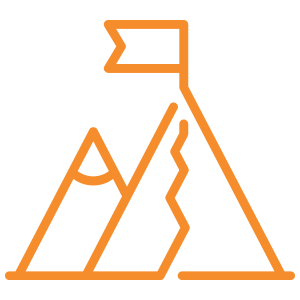 "I've taken five boot camps with Infosec and all my instructors have been great."
"The course not only met my expectations, but exceeded them. It was the most engaging online training I've ever had."
"I knew Infosec could tell me what to expect on the exam and what topics to focus on most."
Mobile Forensics Boot Camp details
Mobile forensics introduction
Types of devices
GPS
Cell phones
Tablets
Vendor and carrier identification
Obtaining information from cellular provider
GSM vs. CDMA
Common tools and methodology
Mobile forensics process
Mobile forensics challenges

OS variety
Differences in hardware and filesystems
Security features
Data volatility
Cloud storage

Types of evidence found on mobile devices
Collecting mobile devices at the scene

Locating devices
Preserving volatile data
Physical components and accessories (SIM cards, SD cards, chargers, etc.)
Older phones and devices

Comparison of mobile operating systems

Android
iOS
Windows phone
Blackberry OS

Data acquisition methods

Logical acquisition
Physical acquisition
Manual acquisition

Reporting findings
Android forensics
Android platform

Hardware
SDK and debug bridge
File systems and data structures

Android security model

Secure kernel and permissions
Full disk encryption
App security

Bypassing Android security features

Bootloader/recovery mode
Rooting an Android device
Lock screen bypassing techniques

Android logical data acquisition and analysis

Extracting the /data directory
Device information
SMS/MMS, email, browsing and social networking data
App and cloud data

Android physical data acquisition

Hardware-based techniques
JTAG
Chip-off
Android data recovery techniques
iOS forensics
Apple iOS platform

iOS devices and hardware
iOS versions, file system and architecture

iOS security

Passcode and Touch ID
Privilege separation
ASLR and data execution prevention
Encryption

Bypassing iOS security features

Operating modes of iOS devices
Custom RAMDisk
Jailbreaking
Bypassing passcode
Breaking iOS device encryption keys
Establishing trusted communication with desktop computer

iOS data acquisition and analysis

SQLite databases
Property lists
Other important files (cookies, keyboard cache, recordings, etc.)

iPhone/iCloud backups

Backup structure
Extracting and examining unencrypted backups
Encrypted backups (extracting and decrypting the keychain)

iOS data recovery techniques
Windows phones
Windows Phone OS: partitions and filesystems
Windows Phone security features

Secure boot
Application security and data protection

Windows Phone logical acquisition and analysis

Sideloading
Extracting SMS, email and application data

Windows 10 mobile OS forensics
Feature phones forensics
Acquiring and examining data from feature phones