Incident Response and Network Forensics Training Boot Camp
Learn how to detect and respond to security incidents! This popular boot camp builds your knowledge around network forensics and incident response with hands-on labs and expert instruction — and prepares you to become a Certified Computer Security Incident Handler (CERT-CSIH).
Limited-time offer: Save an additional $1,000 on your boot camp
Earn your CERT-CSIH, guaranteed!
Infosec's Incident Response and Network Forensics Boot Camp covers the essential information you need to properly detect, contain and mitigate security incidents. You'll learn the ins and outs of incident response as well as the tools used by incident responders on a daily basis. You'll gain hands-on experience in how systems are compromised and what traces are left behind by attackers on the network, on disk and in volatile memory.
Security incidents are a way of life in the modern world, and how organizations respond to them makes a massive difference in how much damage is ultimately done. This boot camp addresses cutting-edge attack vectors as well as tried-and-true methods for compromise. You leave with the knowledge of how to prevent incidents and the skills to defend against a security incident if it does happen.
Skill up and get certified, guaranteed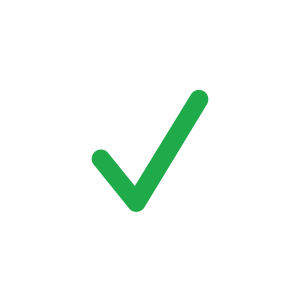 Exam Pass Guarantee
If you don't pass your exam on the first attempt, get a second attempt for free. Includes the ability to re-sit the course for free for up to one year.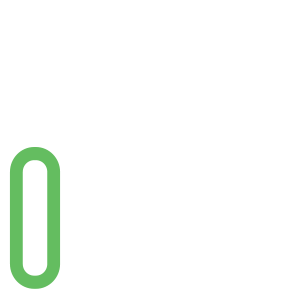 100% Satisfaction Guarantee
If you're not 100% satisfied with your training at the end of the first day, you may withdraw and enroll in a different Flex Pro or Flex Classroom course.
Knowledge Transfer Guarantee
If an employee leaves within three months of obtaining certification, Infosec will train a different employee at the same organization tuition-free for up to one year.
What's included?
93% pass rate — the best in the industry
Five days of training with an expert instructor
Infosec proprietary digital courseware (physical textbooks available to purchase)
CERT-CSIH digital review guide
CERT-CSIH exam voucher
90-day access to cyber range (Flex Pro)
90-day access to course replays (Flex Pro)
Curated videos from other top-rated instructors (Flex Pro)
100% Satisfaction Guarantee
Exam Pass Guarantee (Flex Pro)
Course objectives
This boot camp focuses on teaching you the five key incident response steps:
Plan – Preparing the right process, people and technology enables organizations to effectively respond to security incidents
Identify – Scoping the extent of the incident and determining which networks and systems have been compromised; includes assessing the extent to which systems have been compromised
Contain – Prevent the incident from further escalating using information gathered in the previous stage
Eradicate – Remove intruder access to internal and external company resources
Recover – Restore fully operational system capability and close out incident
Award-winning training that you can trust
Best Software - Highest Satisfaction
Infosec Skills
Best IT Security-related Training Program
Infosec Skills
Best Cybersecurity Podcast
Cyber Work with Chris Sienko
Innovation Award - Software
Infosec
Technical Skills Development Software
Infosec Skills
Who should attend?
Incident response professionals
Network and system administrators
Computer security incident response team (CSIRT) members
Anyone interested in improving their network forensics and incident management skills
Prerequisites
One or more years of experience in incident handling or equivalent information security experience is recommended.
Why choose Infosec
Your flexible learning experience
Infosec Flex makes expert, live instruction convenient with online and in-person formats tailored to how, when and where you learn best.

Public training boot camps held nationwide
Pre-study course materials

Live instruction

Digital courseware

Daily reinforcement materials

Catered lunches

Infosec community forum access

100% Satisfaction Guarantee
Knowledge Transfer Guarantee

Most Popular
Immersive, live-streamed instruction
Pre-study course materials

Live instruction

Digital courseware

Daily reinforcement materials

Detailed performance reporting

Video replays

90-day extended access to materials

Infosec community forum access

Exam Pass Guarantee
100% Satisfaction Guarantee
Knowledge Transfer Guarantee

Tailored team training at your location
Pre-study course materials

Live, customized instruction at your location

Digital courseware

Daily reinforcement materials

Detailed team performance reporting

Video replays

90-day extended access to materials

Infosec community forum access

Exam Pass Guarantee
100% Satisfaction Guarantee
Knowledge Transfer Guarantee
The incident response process
Building an incident response kit
Event/incident detection
Categorizing and prioritizing events
Sources of network evidence
TCP reconstruction
Flow analysis
NIDS/NIPS
Vulnerability analysis
Log analysis
Firewall log investigation
Log aggregation
Network artifact discovery
Identifying rogue processes
DNS forensics and artifacts
NTP forensics and artifacts
HTTP forensics and artifacts
HTTPS and SSL analysis
FTP and SSH forensics
Email protocol artifacts
Wireless network forensics
Defensive review
Secure credential changing
Reporting and coordinating incidents
Can't get away for a week?
Learn incident response and network forensics on-demand.
Get the cybersecurity training you need at a pace that fits your schedule with a subscription to Infosec Skills. Includes unlimited access to hundreds of additional on-demand courses — plus cloud-hosted cyber ranges where you can practice and apply knowledge in real-world scenarios — all for just $34 a month!
70+ learning paths
500+ courses
Cloud-hosted cyber ranges and hands-on projects
Skill assessments and certification practice exams
Infosec community peer support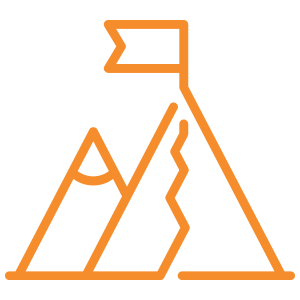 Incident Response and Net Work Forensics Boot Camp
Day 1
Plan
Incident response planning fundamentals
Building an incident response kit
Incident response team components
IR toolkits and appropriate implementation
Threat Intelligence
Cyber Kill Chain
Agent-based IR
Identify
Indications of an incident
Triage
Critical first steps
Understanding chain of custody
Contain
Documentation
Written documentation and supporting media evidence
Identification methods
Isolation technical procedure best practices
Containment
Quarantine considerations for business continuity
Eradicate
Eradication testing and the QA role
Incremental backup compromise detection
Operating system rebuilds
Recover
Stakeholder identification in recovery process
Post incident heightened monitoring tasks
Special actions for specific incident types
Incident record keeping
Lessons learned
Constructing your live incident response toolkit
Trusted command shells – Windows/Linux
Remote shells
PsExec vs PowerShell
Day 2
Event/incident detection
Develop an incident response strategy and plan
Limit incident effect and repair incident damage
Perform real-time incident response tasks
Determine the risk of continuing operations
Spearphishing and APT attacks
Sources of network evidence
3 evidence collection modalities
Persistence checks
Sensors
Evidence acquisition
Forensically sound collection of images
TCP reconstruction
TCP session reconstruction
Payload reconstruction
Encapsulation methods
tcpdump/Wireshark
Working with pcap files
Wireshark filtering
Identify missing data
Identify sources of information and artifacts
Packet analysis
Flow analysis
nfcapd and nfdump
nfsen
SiLK
Flow record export protocols
Network file carving
Encrypted flow analysis
Anomalous behavior analysis
Flow data points
NIDS/NIPS
Snort
Snort rule configuration
Collect incident data and intrusion artifacts
Log analysis
Syslog server
Syslog protocol format
Event investigation
Microsoft event log
Event viewer
Modeling analysis formats
HTTP server logs
Apache vs IIS
Header analysis and attack reconstruction
Firewall log investigation
Log formats
iptables and packet flow
Log aggregation
SIEM tools
Splunk architecture
Day 3
Triage & analysis
Categorizing events
Developing standard category definitions
Perform correlation analysis on event reports
Event affinity
Prioritize events
Determining scope, urgency, and potential impact
Assign events for further analysis, response, or disposition/closure.
Determine cause and symptoms of the incident
Network artifact discovery
Network forensics with Xplico
DNS forensics and artifacts
DNS tunneling
Fast flux forensics
NTP forensics and artifacts
Understanding NTP architecture
NTP analysis
NTP usage in timeline analysis and log monitoring
Protocol inspection
HTTP forensics and artifacts
Artifact discovery
Request/response architecture
HTTP field analysis
HTTP web services
AJAX
Web services
HTTPS and SSL analysis
Artifact from secure negotiation process
Other non HTTPS SSL analysis
FTP and SSH forensics
Capture and inspection
SFTP considerations
Email protocol artifacts
SMTP vs POP vs IMAP artifacts
Adaptations and extensions
Microsoft Protocols
Architecture and capture
Exchange considerations
SMB considerations
Cloud email forensics
Wireless network forensics
Wireless monitoring and capture methodologies
Understanding Wi-Fi common attacks
WEP vs WPA vs WPA2
Wi-Fi security compromise analysis
Perform vulnerability analysis
Determine the risk, threat level or business impact of a confirmed incident.
Day 4
Timeline analysis
Timeline reconstruction
Benefits of structured timeline analysis
Required pre-knowledge
Pivot point analysis
Contexting with incomplete data
Enter information into an operations log or record of daily operational activity.
Filesystem considerations
Time rules
Using Sleuthkit and fls
Program execution file knowledge
File opening and file deletion
log2timeline
log2timeline input and output modules
Using l2t_process for filtering
Volatile data sources and collection
System memory acquisitions from Windows systems
64 bit Windows memory considerations
Page File analysis
Hibernation file analysis
Identify rogue processes
DLL analysis
Handle discovery and analysis
Code injection artifacts
Rootkit indicators
Correlation with network artifacts
Volatility walk-through
Redline analysis
Volatility basics
Volatility case study
Advanced malware hunting with Volatility
Examine Windows registry in memory
Investigate windows services
Cached files in RAM
Credential recovery in RAM
Day 5
Incident response
Defensive review and recommendations
Improving defenses
Secure credential changing process and monitoring
Increased monitoring period – when and how long
Validate the system
Identify relevant stakeholders that need to be contacted
Communications about an organizational incident
Appropriate communications protocols and channels
Coordinate, integrate and lead team responses with other internal groups
Provide notification service to other constituents
Enable constituents to protect their assets and/or detect similar incidents.
Report and coordinate incidents with appropriate external organizations
Liaison with law enforcement personnel
Track and document incidents from initial detection through final resolution.
Assign and label data according to the appropriate class or category of sensitivity
Collect and retain information on all events/incidents in support of future analytical efforts and situational awareness
Perform risk assessments on incident management systems and networks
Run vulnerability scanning tools on incident management systems and networks
CERT-CSIH Review
CSIH Domains
CSIH Practice Exam
Exceptional learning experiences powered by LX Labs cyber expertise
Infosec Skills boot camps are powered by LX Labs — our elite team of cyber SMEs, learning specialists and community of top-ranked security instructors, published authors and sought-after industry leaders. We rigorously vet each boot camp to guarantee it meets certification and compliance requirements and aligns with recognized guidelines like the NICE Cybersecurity Workforce Framework.