GIAC GSEC Training Boot Camp
Infosec offers this five-day accelerated GSEC Boot Camp to train and prepare you for the GIAC® Security Essentials (GSEC) certification exam, the highly desirable security certification created and administered by the Global Information Assurance Certification.
Earn your GIAC Security Essentials (GSEC)
Boot camp overview
Our GSEC Boot Camp focuses on preparing you for the GSEC exam through extensive mentoring and drill sessions, review of the entire body of knowledge, and practical question and answer scenarios, all through a seminar approach. GSEC holders demonstrate an understanding of information security that goes beyond "simple" terminology and concepts.
Our program is designed around the GSEC topic areas and provides you with a quick and proven method for mastering the huge range of knowledge defined in the GSEC Exam Certification Objectives & Outcome Statements. This intense, five-day total immersion training experience is the product of a wide range of leading industry experts and authors, and our training materials are considered the absolute best for GSEC preparation.
Skill up and get certified, guaranteed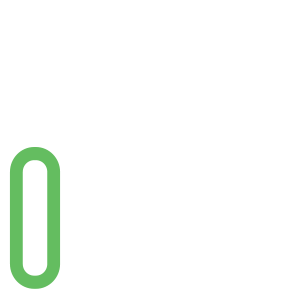 100% Satisfaction Guarantee
If you're not 100% satisfied with your training at the end of the first day, you may withdraw and enroll in a different Flex Pro or Flex Classroom course.
Knowledge Transfer Guarantee
If an employee leaves within three months of obtaining certification, Infosec will train a different employee at the same organization tuition-free for up to one year.
What's included?
Five days of expert, live GSEC training
Exam Insurance
Exam Payment
Unlimited practice exam attempts
100% Satisfaction Guarantee
Free annual Infosec Skills subscription ($599 value!)
1-year access to all boot camp video replays and materials
Onsite proctoring of exam
Knowledge Transfer Guarantee
GSEC certification details
GSEC certificate holders are expected to have an understanding of theoretical topics, including access control theory, legal aspects of incident handling and incident handling fundamentals, as well as more practical aspects, such as dealing with wireless attacks, implementing defense in depth, reading packets and securing Windows Server services.
Award-winning training that you can trust
Best Product - Cybersecurity Training for Infosec Professionals
Infosec Skills
Ranked #52 in Top 100 Global Software Sellers
Infosec
Best Software - Highest Satisfaction
Infosec Skills
Best IT Security-related Training Program
Infosec Skills
Best Cybersecurity Podcast
Cyber Work with Chris Sienko
Who should attend?
Network engineers
Network administrators
Firewall administrators
Early career security professionals
Anyone wanting a broad, vendor-neutral understanding of information security
Prerequisites
Twelve to 24 months of experience working with information systems and networking is recommended prior to enrolling in the GSEC boot camp.
Attention DoD Information Assurance workers! Meets 8570.1 requirements
This course features intense training, and the exam is significant to IA workers in the DoD space, providing certification towards government security requirements. This includes the U.S. Department of Defense Directive 8570.01 mandate that department employees or contractors engaged in work related to information security be required to certify. The directive specifies GSEC as a choice for Information Assurance Technician Level II.
Day 1: Security controls
Introduction and course overview
Understanding security controls

Common attack methods
Advanced persistent threats
Basic defensive strategies
Critical security controls
Access control
Authentication and password management
Implementing defense in depth
Active defense methods and techniques
Day 2: Risk management and cryptography
Risk management

Cybersecurity risk terminology
Threat assessment process
Vulnerability management
Penetration testing techniques
Purpose and components of security policy
Business continuity and disaster recovery planning
Handling cyber incidents
Logging, monitoring and SIEM

Cryptography

Cryptographic concepts and terminology
Cryptographic algorithms
Hash functions
Applying cryptography
Day 3: Network security and virtualization
Network security

Networking fundamentals
Protocols and protocol stacks
Securing network devices
Network security devices
Endpoint security devices
Intrusion-resistant network architecture
Securing wireless networks

Virtualization, cloud and web security

Virtualization fundamentals
Virtualization risks
Securing cloud services
Common web application vulnerabilities
Secure web communications
Day 4: Windows and Linux security
Securing Windows

Windows OS security features overview
Applying permissions and privileges
Group policy
Security templates
Network services security
Managing service packs and hotfixes
Backups and restoration
Auditing Windows hosts

Securing Linux

Linux security features overview
Access control on Linux systems
Hardening Linux
Logging and monitoring
Day 5: Exam review