Cyber Threat Hunting Training Boot Camp
Learn how to find, assess and remove threats from your organization in our Cyber Threat Hunting Boot Camp designed to prepare you for the Certified Cyber Threat Hunting Professional exam.
Earn your CCTHP, guaranteed!
Boot camp overview
The Internet is the new digital frontier, and like any frontier, it has a hundred things waiting to attack you. But sitting quietly and waiting to be jumped isn't the style of a real professional. Sharpen your skills and learn to hunt the threat on its own turf with Infosec's Cyber Threat Hunting Boot Camp.
This immersive three-day course will teach you about the latest tactics and tools used in the fight against hackers and cyber-attackers. Taught by industry professionals who have served as penetration testers, incident responders and computer forensic investigators, the Cyber Threat Hunting Boot Camp covers security analysis, establishing a secure threat-hunting setup, successful hunt patterns and liaising with security operations center personnel to cover all angles of attack while the threat is ongoing.
Skill up and get certified, guaranteed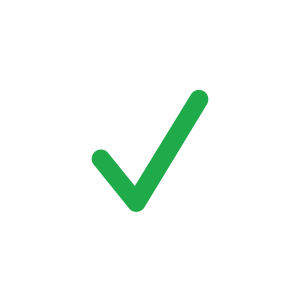 Exam Pass Guarantee
If you don't pass your exam on the first attempt, get a second attempt for free. Includes the ability to re-sit the course for free for up to one year.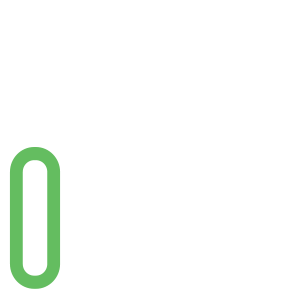 100% Satisfaction Guarantee
If you're not 100% satisfied with your training at the end of the first day, you may withdraw and enroll in a different Flex Pro or Flex Classroom course.
Knowledge Transfer Guarantee
If an employee leaves within three months of obtaining certification, Infosec will train a different employee at the same organization tuition-free for up to one year.
What's included?
93% pass rate — the best in the industry
Three days of expert training with an expert instructor
Infosec digital courseware (physical textbooks available to purchase)
Certified Cyber Threat Hunting Professional (CCTHP) exam voucher
90-day access to course replays (Flex Pro)
100% Satisfaction Guarantee
Exam Pass Guarantee (Flex Pro)
Hands-on labs
Hunt cyber threats with our practical exercises that present realistic attack scenarios. Practice threat hunting on our virtualized environment that simulates a full range of servers and services used in a real company. Learn how to hunt down various network- and host-based threats, gather and analyze logs and event data, capture memory dump and search for malware activity. The after-class CTF (Capture The Flag) exercises allow you to put everything you've learned together by hunting cyber threats on your own.
Award-winning training that you can trust
Best Software - Highest Satisfaction
Infosec Skills
Best IT Security-related Training Program
Infosec Skills
Best Cybersecurity Podcast
Cyber Work with Chris Sienko
Innovation Award - Software
Infosec
Technical Skills Development Software
Infosec Skills
Who should attend?
Understanding the process of threat hunting is useful to any number of different jobs and teams. Our Cyber Threat Hunting Boot Camp would be perfect for anyone who wants to know more about threat hunting and the current threat landscape, such as:
Penetration testers
Red team members and other white hats
Incident-response team members
Security analysts
Engineers specializing in network security or IT
Security consultants and auditors
Managers wanting to create threat-hunting teams within their own companies
Prerequisites
Understanding of fundamental information security concepts
Working knowledge of networking devices and protocols
Exposure to pentesting and network monitoring tools and methodologies
Basic knowledge of Linux and Windows command line
Why choose Infosec
Your flexible learning experience
Infosec Flex makes expert, live instruction convenient with online and in-person formats tailored to how, when and where you learn best.

Public training boot camps held nationwide
Pre-study course materials

Live instruction

Digital courseware

Daily reinforcement materials

Catered lunches

Infosec community forum access

100% Satisfaction Guarantee
Knowledge Transfer Guarantee

Most Popular
Immersive, live-streamed instruction
Pre-study course materials

Live instruction

Digital courseware

Daily reinforcement materials

Detailed performance reporting

Video replays

90-day extended access to materials

Infosec community forum access

Exam Pass Guarantee
100% Satisfaction Guarantee
Knowledge Transfer Guarantee

Tailored team training at your location
Pre-study course materials

Live, customized instruction at your location

Digital courseware

Daily reinforcement materials

Detailed team performance reporting

Video replays

90-day extended access to materials

Infosec community forum access

Exam Pass Guarantee
100% Satisfaction Guarantee
Knowledge Transfer Guarantee
Certification details
The Certified Cyber Threat Hunting Professional (CCTHP) certification is designed to certify that candidates have expert-level knowledge and skills in cyber threat identification and threat hunting.
The CCTHP body of knowledge consists of five domains covering the responsibilities of a cyber threat hunter. The certification exam is a 50-question, traditional multiple-choice test. Questions are randomly pulled from a master list and must be completed in two hours. The five CCTHP domains are:
Cyber threat hunting definition and goals
Cyber threat hunting methodologies and techniques
Hunting for network-based cyber threats
Hunting for host-based cyber threats
Cyber threat hunting technologies and tools
What you'll learn
After attending the Cyber Threat Hunting Boot Camp, you will have the knowledge and skills to:
Think tactically regarding cyber threat defense
Use threat intelligence to form your own hypotheses and begin the hunt
Anticipate and hunt down threats in your organization's systems
Inspect network information to identify dangerous traffic
Understand the Hunting Maturity Model to measure your organization's hunting capability
Learn how to find and investigate malware, phishing, lateral movement, data exfiltration and other common threats
Can't get away for a week?
Learn cyber threat hunting on-demand.
Get the cybersecurity training you need at a pace that fits your schedule with a subscription to Infosec Skills. Includes unlimited access to hundreds of additional on-demand courses — plus cloud-hosted cyber ranges where you can practice and apply knowledge in real-world scenarios — all for just $34 a month!
70+ learning paths
500+ courses
Cloud-hosted cyber ranges and hands-on projects
Skill assessments and certification practice exams
Infosec community peer support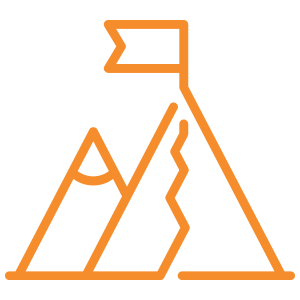 Cyber Threat Hunting Training Boot Camp details
Day 1
Introduction to cyber threat hunting
What is threat hunting?
Assumption of breach
The concept of active defense
Role of threat hunting in organizational security program
Threat hunting benefits
Threat hunting process
Preparing for the hunt: the hunter, the data, the tools
Creating a context-based hypothesis
Starting the hunt (confirming the hypothesis)
Responding to the attack
Lessons learned
Threat hunting methodologies
The Crown Jewel Analysis (CJA)
Cyber threat patterns and signatures
Utilizing threat intelligence
Threat hunting hypotheses: intelligence-driven, awareness-driven, analytics-driven
Day 2
Threat hunting techniques
Searching
Cluster analysis
Grouping
Stack counting
Preparing for the hunt
What data do you need and how to get it?
Host and network visibility
Data gathering and analysis tools
Commercial and open-source threat hunting solutions
The hunt is on
What threats can be hunted?
Introduction to IOCs and artifacts
IOCs and IOAs
Cyber kill chain
Day 2 (cont.)
Hunting for network-based threats
Network hunting overview (networking concepts, devices and communications, hunting tools)
Hunting for suspicious DNS requests and geographic abnormalities
Hunting for DDoS Activity
Hunting for suspicious domains, URLs and HTML responses
Hunting for irregular traffic: misused protocols,
port-application mismatches, web shells and other threats
Hunting for host-based threats
Endpoint hunting overview (Windows and Linux processes, file systems, registry, hunting tools)
Malware (types, common activities, AV evasion, detection and analysis tools and methods)
Hunting for irregularities in processes
Hunting for registry and system file changes
Hunting for filenames and hashes
Hunting for abnormal account activity (brute-force attacks, privileged accounts)
Hunting for swells in database read volume
Hunting for unexpected patching of systems
Day 3
Utilizing system and security event data
Event logs and IDs
Logging on Windows and Linux
SIEM
Using event data during hunts
Advanced threat hunting concepts
OODA (Observe, Orient, Decide, Act) loop
Going beyond IOCs: hunting for advanced threats
Chokepoint monitoring
Deceptive technologies
Developing an effective threat-hunting program
Building customized threat-hunting tools
Threat hunting best practices and resources
CRTOP exam
Exceptional learning experiences powered by LX Labs cyber expertise
Infosec Skills boot camps are powered by LX Labs — our elite team of cyber SMEs, learning specialists and community of top-ranked security instructors, published authors and sought-after industry leaders. We rigorously vet each boot camp to guarantee it meets certification and compliance requirements and aligns with recognized guidelines like the NICE Cybersecurity Workforce Framework.