CySA+ Training Boot Camp
Learn how to use behavioral analytics to prevent, detect and combat cyber threats! This boot camp provides the most comprehensive approach to earning CompTIA's intermediate-level Cybersecurity Analyst (CySA+) certification.
Earn your CySA+, guaranteed!
Boot camp overview
Infosec's authorized CompTIA CySA+ Boot Camp is a comprehensive five-day training that teaches you the knowledge and skills required to configure and use the latest industry-standard threat detection tools. You'll learn how to perform data analysis to identify vulnerabilities and expose cyber threats — with the ultimate goal of helping organizations protect and secure their applications and systems.
You'll leave with the knowledge required to pass your CySA+ exam and the behavioral analytics skills needed to provide increased visibility into cyber threats.
Skill up and get certified, guaranteed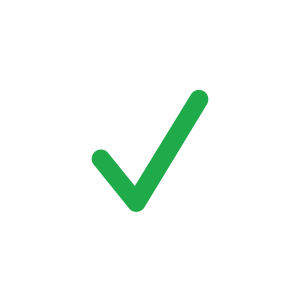 Exam Pass Guarantee
If you don't pass your exam on the first attempt, get a second attempt for free. Includes the ability to re-sit the course for free for up to one year.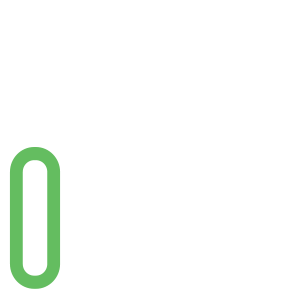 100% Satisfaction Guarantee
If you're not 100% satisfied with your training at the end of the first day, you may withdraw and enroll in a different Flex Pro or Flex Classroom course.
Knowledge Transfer Guarantee
If an employee leaves within three months of obtaining certification, Infosec will train a different employee at the same organization tuition-free for up to one year.
What's included?
93% pass rate — the best in the industry
Five days of training with an expert instructor
Infosec proprietary digital courseware (physical textbooks available to purchase)
CompTIA CySA+ exam voucher
90-day access to replays of daily lessons (Flex Pro)
Curated videos from other top-rated instructors (Flex Pro)
100% Satisfaction Guarantee
Exam Pass Guarantee (Flex Pro)
Attention DoD Information Assurance workers! Meets 8570.1 requirements
The CySA+ certification meets 8570.1 mandate and is approved for five job categories, including:
Information Assurance Technician Level II
Cybersecurity Service Provider (CSSP) – Analyst
CSSP – Incident Respond
CSSP – Infrastructure Support
CSSP – Auditor
Award-winning training that you can trust
Best Software - Highest Satisfaction
Infosec Skills
Best IT Security-related Training Program
Infosec Skills
Best Cybersecurity Podcast
Cyber Work with Chris Sienko
Innovation Award - Software
Infosec
Technical Skills Development Software
Infosec Skills
Who should attend?
Cybersecurity analysts
Vulnerability analysts
Cybersecurity specialists
Anyone interested in building their skills as an analyst
Prerequisites
Although not required, CompTIA recommends three to four years of hands-on information security experience, as well as a Security+ certification or equivalent knowledge.
Why choose Infosec
Your flexible learning experience
Infosec Flex makes expert, live instruction convenient with online and in-person formats tailored to how, when and where you learn best.

Public training boot camps held nationwide
Pre-study course materials

Live instruction

Digital courseware

Daily reinforcement materials

Catered lunches

Infosec community forum access

100% Satisfaction Guarantee
Knowledge Transfer Guarantee

Most Popular
Immersive, live-streamed instruction
Pre-study course materials

Live instruction

Digital courseware

Daily reinforcement materials

Detailed performance reporting

Video replays

90-day extended access to materials

Infosec community forum access

Exam Pass Guarantee
100% Satisfaction Guarantee
Knowledge Transfer Guarantee

Tailored team training at your location
Pre-study course materials

Live, customized instruction at your location

Digital courseware

Daily reinforcement materials

Detailed team performance reporting

Video replays

90-day extended access to materials

Infosec community forum access

Exam Pass Guarantee
100% Satisfaction Guarantee
Knowledge Transfer Guarantee
Course objectives
This boot camp prepares you to pass the CompTIA CySA+ exam, which is focused on four domain areas:
Threat management
Vulnerability management
Cyber-incident response
Security architecture & tool sets
Industry-leading exam pass rates
Infosec's courseware materials are always up to date and synchronized with the latest CySA+ exam objectives. Our industry-leading curriculum and expert instructors have led to the highest pass rates in the industry. More than 93% of Infosec students pass their certification exams on their first attempt.
Can't get away for a week?
Learn CySA+ on-demand.
Get the cybersecurity training you need at a pace that fits your schedule with a subscription to Infosec Skills. Includes unlimited access to hundreds of additional on-demand courses — plus cloud-hosted cyber ranges where you can practice and apply knowledge in real-world scenarios — all for just $34 a month!
70+ learning paths
500+ courses
Cloud-hosted cyber ranges and hands-on projects
Skill assessments and certification practice exams
Infosec community peer support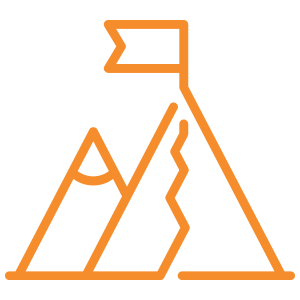 Module 1: Threat management
Cybersecurity analysis

Cybersecurity roles and responsibilities
Frameworks and security controls
Risk evaluation
Penetration testing processing

Reconnaissance techniques

The kill chain
Open source intelligence
Social engineering

Topology discovery
Service discovery
OS fingerprinting
Module 2: Threat management (cont.)
Security appliances

Configuring firewalls
Intrusion detection and prevention
Configuring IDS
Malware threats
Configuring anti-virus software
Sysinternals
Enhanced mitigation experience toolkit

Logging and analysis

Packet capture
Packet capture tools
Monitoring tools
Log review and SIEM
SIEM data outputs
SIEM data analysis
Point-in-time data analysis
Module 3: Vulnerability management
Managing vulnerabilities

Vulnerability management requirements
Asset inventory
Data classification
Vulnerability management processes
Vulnerability scanners
Microsoft baseline security analyzer
Vulnerability feeds and SCAP
Configuring vulnerability scans
Vulnerability scanning criteria
Exploit frameworks

Remediating vulnerabilities

Analyzing vulnerability scans
Remediation and change control
Remediating host vulnerabilities
Remediating network vulnerabilities
Remediating virtual infrastructure vulnerabilities

Secure software development

Software development lifecycle
Software vulnerabilities
Software security testing
Interception proxies
Web application firewalls
Source authenticity
Reverse engineering
Module 4: Cyber-incident response
Incident response

Incident response processes
Threat classification
Incident severity and prioritization
Types of data

Forensics tools

Digital forensics investigations
Documentation and forms
Digital forensics crime scenes
Digital forensics kits
Image acquisition
Password cracking
Analysis utilities

Incident analysis and recovery

Analysis and recovery frameworks
Analyzing network symptoms
Analyzing host symptoms
Analyzing data exfiltration
Analyzing application symptoms
Using sysinternals
Containment techniques
Eradication techniques
Validation techniques
Corrective actions
Module 5: Security architecture
Secure network design

Network segmentation
Blackholes, sinkholes and honeypots
System hardening
Group policies and MAC
Endpoint security

Managing identities and access

Network access control
Identity management
Identity security issues
Identity repositories
Context-based authentication
Single sign on and federation
Exploiting identities
Exploiting web browsers and applications

Security frameworks and policies

Frameworks and compliance
Reviewing security architecture
Procedures and compensating controls
Verifications and quality control
Security policies and procedures
Personnel policies and training
Exceptional learning experiences powered by LX Labs cyber expertise
Infosec Skills boot camps are powered by LX Labs — our elite team of cyber SMEs, learning specialists and community of top-ranked security instructors, published authors and sought-after industry leaders. We rigorously vet each boot camp to guarantee it meets certification and compliance requirements and aligns with recognized guidelines like the NICE Cybersecurity Workforce Framework.