Computer and Mobile Forensics Training Boot Camp
Transform your career in 7 days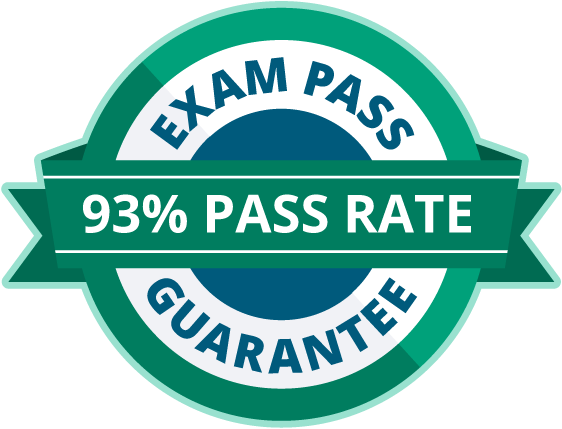 Course essentials
Boot camp at a glance
Method

Live online, in-person, team onsite
What you'll learn
Training overview
This immersive computer forensics training prepares you to pass the Certified Computer Forensics Examiner (CCFE) and Certified Mobile Forensics Examiner (CMFE) exams, which cover the nine domains related to the computer forensics evidence recovery and analysis process, and the five domains related to performing the mobile forensics process on different types of mobile devices. You'll learn:
How to identify evidence: Gain the skills to identify, preserve, extract, analyze and report forensic evidence on computers and mobile devices.
An understanding of evidence locations: Learn about the variations in evidence locations and examination techniques across operating systems, including Windows, Linux, Android, iOS, and Windows phones.
Hands-on skills: Engage in practical exercises that simulate real-world attack scenarios, allowing you to practice threat hunting and develop the ability to analyze logs, capture memory dumps, and search for malware activity. Capture-the-flag (CTF) exercises allow you to test your new forensics skills.
Certification preparation: Prepare for the Certified Computer Forensics Examiner (CCFE) and Certified Mobile Forensics Examiner (CMFE) certifications, validating your expertise in computer and mobile forensics.
Who should attend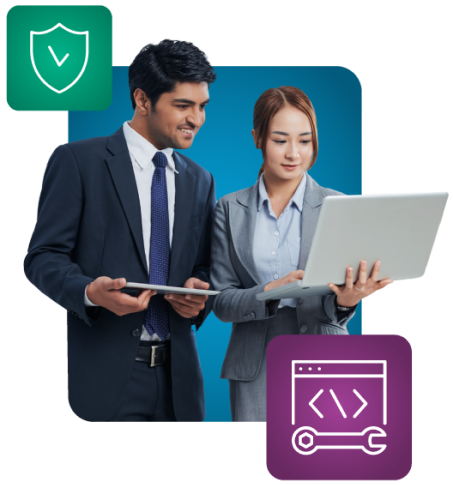 This digital forensics boot camp is designed for IT professionals building plans for identifying, assessing and evaluating organizational risk. Roles that will especially benefit include:
Law enforcement professionals

Legal professionals

IT and information security professionals

Anyone who desires to learn
By the end of the training, have a deeper understanding of computer and mobile forensics tools, techniques and processes. You can effectively investigate cybercrime and extract valuable evidence from digital devices.
Award-winning training you can trust
Ready to discuss your training goals? We've got you covered.
Complete the form and book a meeting with a member of our team to explore your learning opportunities.
This is where the error message would go.
Thanks! We look forward to meeting with you!
What's included
Everything you need to know
90-day extended access to Boot Camp components, including class recordings

100% Satisfaction Guarantee

Exam Pass Guarantee

Exam voucher

Free 90-day Infosec Skills subscription (access to 1,400+ additional courses and labs)

Hands-on cyber ranges and labs

Knowledge Transfer Guarantee

Onsite proctoring of exam

Pre-study learning path

Unlimited practice exam attempts
What makes the Infosec Computer and Mobile Forensics prep course different?
You can rest assured that the Computer and Mobile Forensics training materials are fully updated and synced with the latest version of the exam. With 20 years of training experience, we stand by our Computer and Mobile Forensics training with an Exam Pass Guarantee. This means if you don't pass the exam on the first attempt, we'll pay for your second exam at no additional cost to you!
Before your boot camp
Prerequisites
Syllabus
Training schedule
Day 1

Introduction

Computer forensics and investigation as a profession
Define computer forensics
Describe how to prepare for computer investigations and explain the difference between law enforcement agency and corporate investigations
Explain the importance of maintaining professional conduct

Digital evidence — legal issues

Identifying digital evidence
Evidence admissibility
Federal rules of evidence
Daubert standard
Discovery
Warrants
What is seizure?
Consent issues
Expert witness
Roles and responsibilities
Ethics
(ISC)²
AAFS
ISO

Investigations

Investigative process
Chain of custody
Incident response
E-discovery
Criminal vs. civil vs. administrative investigations
Intellectual property
Reporting
Quality control
Evidence management
Current computer forensics tools and hardware

Optional group & individual study

Schedule may vary from class to class
Day 2

Forensic science fundamentals

Principles and methods
Forensic analysis process

Hardware

Storage media
Operating system

File systems

File systems
Erased vs. deleted
Live forensics

Optional group & individual study

Schedule may vary from class to class
Day 3

File and operating system forensics

Keyword searching
Metadata
Timeline analysis
Hash analysis
File signatures
Volume Shadow Copies
Time zone issues
Link files
Print spool
Deleted files
File slack
Damaged media
Registry forensics
Multimedia files
Compound files

Web and application forensics

Common web attack vectors
Browser artifacts
Email investigations
Messaging forensics
Database forensics
Software forensics
Malware analysis

Optional group & individual study

Schedule may vary from class to class
Day 4

Network forensics

TCP/IP
Types of attacks
Wired vs. wireless
Network devices forensics

Packet analysis

OS utilities
Network monitoring tools

Anti-forensics

Hiding
Steganography
Packing
Hidden devices (NAS)
Tunneling/Onion routing
Destruction
Spoofing
Log tampering
Live operating systems

Optional group & individual study

Optional group & individual study
Day 5

New & emerging technology

Legal issues (privacy, obtaining warrants)
Social networks forensics
Types of social networks
Types of evidence
Collecting data
Virtualization
Virtualization forensics
Use of virtualization in forensics
Cloud forensics
Types of cloud services
Challenges of cloud forensics
Big data
Control systems and IOT

Mobile forensics introduction

Types of devices
GPS
Cell phones
Tablets
Vendor and carrier identification
Obtaining information from cellular provider
GSM vs. CDMA
Common tools and methodology

Take CCFE exam

Optional group & individual study

Optional group & individual study

Schedule may vary from class to class
Day 6

Mobile forensics process

Mobile forensics challenges
Types of evidence found on mobile devices
Collecting mobile devices at the scene
Comparison of mobile operating systems
Data acquisition methods
Reporting findings

Android forensics

Android platform
Android security model
Bypassing Android security features
Android logical data acquisition and analysis
Android physical data acquisition

Optional group & individual study

Optional group & individual study

Schedule may vary from class to class
Day 7

iOS forensics

Apple iOS platform
iOS security
Bypassing iOS security features
iOS data acquisition and analysis
iPhone/iCloud backups
iOS data recovery techniques

Windows phones

Windows Phone OS: partitions and filesystems
Windows Phone security features
Windows Phone logical acquisition and analysis
Windows 10 mobile OS forensics

Feature phones forensics

Acquiring and examining data from feature phones

Take CMFE exam

Schedule may vary from class to class
What's next?
After you finish the Boot Camp
After completing the Computer and Mobile Forensics Boot Camp, your path as a certified digital investigator has begun. Here's where the next stage of the journey leads:
Completing the Computer and Mobile Forensics Training Boot Camp is a significant milestone in your journey toward a successful career in digital investigations. As part of our commitment to your growth, we offer 90-day access to the Infosec Skills platform, providing access to our comprehensive library of cybersecurity courses.
This access includes additional training on various digital forensics areas, as well as many other cybersecurity skill areas and career paths. By following further educational opportunities and earning Continuing Professional Education (CPE) credits, you stay up to date with the latest trends and advancements in the rapidly evolving field of computer forensics.
Unlock team training discounts
If you're like many of our clients, employee certification is more than a goal — it's a business requirement. Connect with our team to learn more about our training discounts.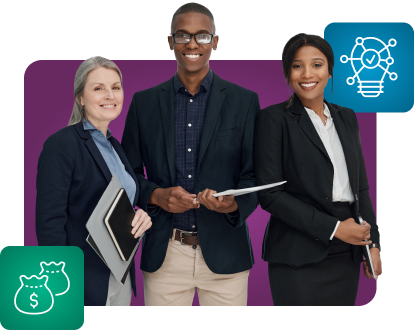 Career Opportunities
What are the career opportunities like for Computer and Mobile Forensics certified professionals?
The Certified Computer and Mobile Forensics Professionals Boot Camp prepares you to earn two popular certifications: the Certified Computer Forensics Examiner (CCFE) and the Certified Mobile Forensics Examiner (CMFE). These certifications open doors to a wide range of opportunities in digital forensics which include:
Digital forensics analyst

Computer forensics investigator
Cybercrime investigator
Incident response analyst
E-Discovery specialist
Data recovery specialist
The responsibilities and job titles associated with computer and mobile forensics training and certification may vary depending on the size and nature of organizations, industries and your specific role within the realm of IT and digital investigations.
What job titles are most common for people with this Computer and Mobile Forensics certification?
Some common positions that this certification can help you land include:
Information security analyst

Law enforcement forensic specialist
Average Salary
Computer and Mobile Forensics certification salary expectations
A career in computer and mobile forensics has rewarding financial potential. While salaries vary depending on experience, location and industry, professionals with expertise in this field earn competitive salaries. Skilled computer and mobile forensics professionals earn an average of $75,000 annually. For detailed information on salary trends and earning potential, please visit our computer forensics salary information page.

Exam Pass Guarantee
If you don't pass your exam on the first attempt, get a second attempt for free. Includes the ability to re-sit the course for free for up to one year (does not apply to CMMC-AB boot camps).

100% Satisfaction Guarantee
If you're not 100% satisfied with your training at the end of the first day, you may withdraw and enroll in a different online or in-person course.

Knowledge Transfer Guarantee
If an employee leaves within three months of obtaining certification, Infosec will train a different employee at the same organization tuition-free for up to one year.
FAQ
Frequently asked questions
What is computer forensics?

Computer forensics is a branch of digital forensic science that involves the identification, preservation, extraction, analysis and reporting of digital evidence from computers and other digital devices. It is crucial for investigating cybercrimes and gathering evidence for legal proceedings.
How can I start learning computer forensics or become a computer forensics professional?

This Computer and Mobile Forensics Training Boot Camp is a great way to upgrade your forensics skills and validate your expertise to employers. A solid understanding of technology is helpful for all digital forensics professionals, and certifications like CompTIA's A+ and Network+ are great options to build that foundation.
What is the importance of certifications in computer and mobile forensics?

Certifications in computer and mobile forensics validate your knowledge and skills in the field, demonstrating your competence and commitment to the profession. They serve as a benchmark for employers and clients, assuring them of your ability to conduct forensic investigations, handle digital evidence and follow industry best practices. Certifications like the CCFE and CMFE are industry recognized and can enhance your career opportunities in the cybersecurity and digital forensic domains.
How long is the certification valid, and what are the renewal requirements?

The CCFE and CMFE certifications from Infosec are valid for four years. To renew the certification, you'll need to retake the current certification exam at no cost to you.
What are the career opportunities and job titles for certified computer and mobile forensics professionals?

Certified Computer and Mobile Forensics professionals can pursue various career paths in the cybersecurity and digital forensic fields. Some common job titles include:

Computer forensics analyst
Digital forensics investigator
Cybersecurity consultant
Incident response analyst
Forensic lab technician
Law enforcement officer specializing in digital investigations
IT security specialist

You could help play a crucial role in organizations, law enforcement agencies, cybersecurity firms and consulting companies, where your new-found expertise is required to investigate cybercrimes, analyze digital evidence and ensure the security of digital systems.
You're in Good Company
I have never had a better experience in any previous training. The instructor gave the information needed for the test and also shared his real-world experience to bring it together. I would not hesitate recommending this class to anyone interested in CEH.
Chris Young, Maintech
I thoroughly enjoyed the Ethical Hacking class. I would venture to say it is one of the best technical classes I have ever attended. I feel very confident that I will be able to take my learning experience and be better able to defend our company assets.
Jeremy Kicklighter, ACI Worldwide
The course materials were excellent. The class format was fantastic. The instructor not only prepared us for the examination but also spent a considerable amount of time in learning practical skills for the real world.
Stephen Field, Thomas Compliance Associates, Inc.
Explore our top boot camps
More learning opportunities