CompTIA Network+ Training Boot Camp
Transform your career in 5 days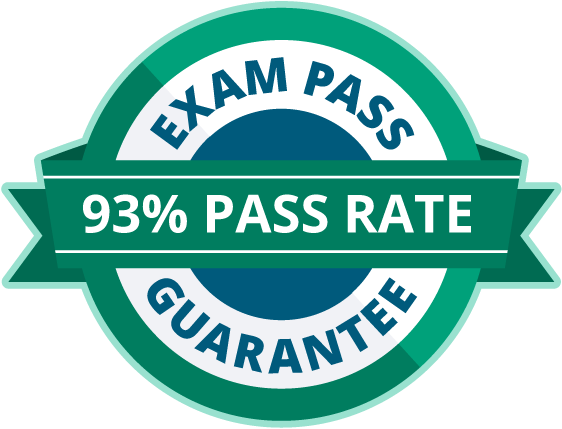 Course essentials
Boot camp at a glance
Method

Live online, in-person, team onsite

Meets 8570.1

DoD information assurance requirements
What you'll learn
Training overview
Infosec's CompTIA Network+ Boot Camp offers a comprehensive five-day training program that covers important networking administration and support skills. This boot camp goes beyond the basics covered in the CompTIA A+ certification and focuses on advanced networking concepts and practices. By participating in this boot camp, you acquire a comprehensive skill set and valuable knowledge that benefit you in several ways:
Network administration expertise: Develop a deep understanding of network administration and support, including the design and implementation of networks, traffic segmentation using routers and switches and troubleshooting network issues.
Configuration and troubleshooting skills: Gain hands-on experience in configuring and troubleshooting networks, allowing you to effectively address connectivity, performance and security challenges.
Comprehensive network knowledge: Acquire in-depth knowledge of networking concepts, including network topologies, OSI specifications, IP addressing, routing protocols, wireless technologies and network threats and mitigation.
Industry-recognized certification: Earn the prestigious CompTIA Network+ certification, a widely recognized credential that validates your expertise and enhances your professional credibility in the IT industry.
Effective problem solving: Develop critical thinking and problem-solving skills essential in resolving network-related issues, ensuring the smooth operation of networks within organizations.
Who should attend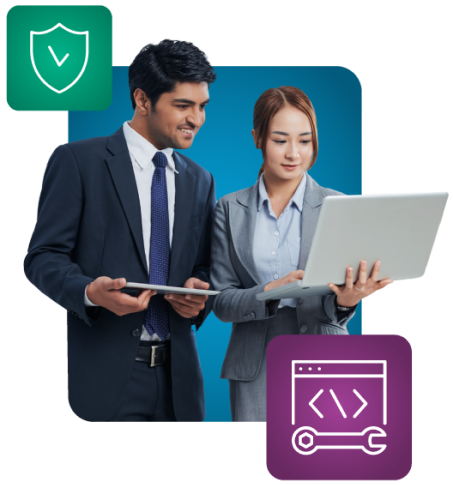 This comprehensive network engineering boot camp is designed to benefit a range of professionals seeking to enhance their networking skills and advance their careers in the IT industry. Here's what attendees can gain from attending:
Network technicians

Junior network administrators and engineers
Network analysts
IT support professionals
Anyone looking to build networking skills
By attending the CompTIA Network+ Boot Camp, professionals can enhance their knowledge and proficiency in networking, opening doors to exciting opportunities and advancement in the IT industry.
Learn more about the pre-requirements for earning the Network+.
Award-winning training you can trust
Ready to discuss your training goals? We've got you covered.
Complete the form and book a meeting with a member of our team to explore your learning opportunities.
This is where the error message would go.
Thanks! We look forward to meeting with you!
What's included
Everything you need to know
90-day extended access to Boot Camp components, including class recordings

100% Satisfaction Guarantee

Exam Pass Guarantee

Exam voucher

Free 90-day Infosec Skills subscription (access to 1,400+ additional courses and labs)

Hands-on cyber ranges and labs

Knowledge Transfer Guarantee

Onsite proctoring of exam

Pre-study learning path

Unlimited practice exam attempts
What makes the Infosec Network+ prep course different?
As one of CompTIA's top partners, you can rest assured that the Network+ training materials are fully updated and synced with the latest version of the Network+ exam. In addition, you'll gain access to a Network+ prep course the moment you enroll, so you can prepare for and get the most out of your boot camp.
With 20 years of training experience, we stand by our Network+ training with an Exam Pass Guarantee. This means if you don't pass the exam on the first attempt, we'll pay for your second exam at no additional cost to you!
Before your boot camp
Prerequisites
Syllabus
Training schedule
Preparation (before the boot camp starts)
Day 1

Quick Review

Introduction to networks
OSI specifications
Network topologies, connectors, and wiring standards
Ethernet

Quick Review continued

Networking devices
Introduction to IP
IP addressing

Introduction to IP routing

Routing protocols

Optional group & individual study

Schedule may vary from class to class
Day 2

Switching and VLANs

Wireless technologies

Authentication and access control

Network threats and mitigation

Physical and hardware security

Optional group & individual study

Schedule may vary from class to class
Day 3

Software and hardware tools

Network troubleshooting

Subnet troubleshooting and NAT

Optional group & individual study

Schedule may vary from class to class
Day 4

Management, monitoring and optimization

Wide area networks (WANs)

Command-line tools

Optional group & individual study

Schedule may vary from class to class
Day 5

Take the Network+ exam

Schedule may vary from class to class
What's next?
After you finish the CompTIA Network+ Training Boot Camp
The CompTIA Network+ certification can help open the doors to various network engineering jobs. Your certification proves that you are a dedicated professional in the field and can be a valuable asset to any organization.
Exam Prep
What are some tips I should know when preparing for the Network+ exam?
Our #1 tip is to enroll in a network engineering boot camp, like the one that specifically prepares you for what's on the Network+ exam. Check out our resource hub for additional information on Network+ training materials.
Exam Process
How does the Network+ examination process work?
The Network+ exam has a maximum of 90 questions, and test-takers have 90 minutes to complete them. The passing score is 720 on a scale of 900. The exam includes two types of questions: performance-based questions, which involve performing a task or solving a problem, and multiple-choice questions. Read our Network+ exam details and process article for more information.
What material is covered on the CompTIA Network + certification exam?
The exam covers the five core domains for network engineering and troubleshooting:
Network fundamentals

Network implementations
Network operations
Network Security
Network troubleshooting
Learn more about the CompTIA Network+ domains.
Career Opportunities
What are the career opportunities like for Network+ certified professionals?
Common job titles that individuals with CompTIA Network+ certification are:
Network engineer
Network support specialist
IT consultant
Systems administrator
Cybersecurity analyst
Information security analyst
Information technology manager
Join the ranks of successful professionals who have transformed their careers through our award-winning training and gain the expertise to excel in the field of networking.
What job titles are most common for people with CompTIA's Network+ certification?
Some common positions that this certification can help you land include:
Information technology specialist
Average Salary
CompTIA's Network+ certification salary expectations
CompTIA Network+-certified professionals earn competitive salaries. While exact salaries vary based on experience, location and industry, network engineers earn an average of $72,000 annually. Visit our CompTIA Network+ salary information page for more salary data.

Exam Pass Guarantee
If you don't pass your exam on the first attempt, get a second attempt for free. Includes the ability to re-sit the course for free for up to one year (does not apply to CMMC-AB boot camps).

100% Satisfaction Guarantee
If you're not 100% satisfied with your training at the end of the first day, you may withdraw and enroll in a different online or in-person course.

Knowledge Transfer Guarantee
If an employee leaves within three months of obtaining certification, Infosec will train a different employee at the same organization tuition-free for up to one year.
FAQ
Frequently asked questions
How valuable is a Network+ certification?

A Network+ certification holds significant value in the IT industry. It demonstrates your expertise and proficiency in networking concepts, protocols and practices. Employers often seek professionals with Network+ certification to ensure their network infrastructure is well-managed and secure.

This certification can enhance your career prospects, open doors to job opportunities as a network technician, junior network administrator, or IT support professional and lead to higher salary prospects.
How long do you need to study for a CompTIA Network+ exam?

The study duration for the CompTIA Network+ exam can vary depending on your existing knowledge and experience in networking. Some candidates dedicate several weeks to a few months of focused study. Others accelerate the process with a focused boot camp.

Consider your learning style, available study resources and personal commitments when planning your study method and schedule. Allocate sufficient time to cover the exam objectives, understand networking concepts, practice hands-on exercises and review practice questions. Remember, dedicated study efforts can greatly increase your chances of success on the Network+ exam.
How long does the Network+ certification last?

To keep your Network+ certification up to date, you must renew it every three years. Several activities and training programs offer continuing education units that can help you renew. For more information, read about the

CompTIA Network+ renewal process

.
Meets 8570.1 requirements
Attention DoD Information Assurance workers! This boot camp helps meet U.S. Department of Defense Directive 8570.1 requirements for department employees or contractors engaged in work related to information security.
You're in Good Company
The course was very good, it gave me the information I needed in a direct and sufficient manner. Our instruction was thorough, entertaining and used real life examples to convey the subject matter. He made a challenging situation enjoyable and fun.
Timothy Twyman, Department of Defense
The instructor was able to take material that prior to the class had made no sense, and explained it in real world scenarios that were able to be understood.
Erik Heiss, United States Air Force
Very impressed with Infosec. My instructor did a great job delivering the information strategically and in a way for all to understand. I would definitely take another class/certification prep course.
Sylvia Swinson, Texeltek
Explore our top boot camps
More learning opportunities