(ISC)² CISSP® Training Boot Camp
Transform your career in 7 days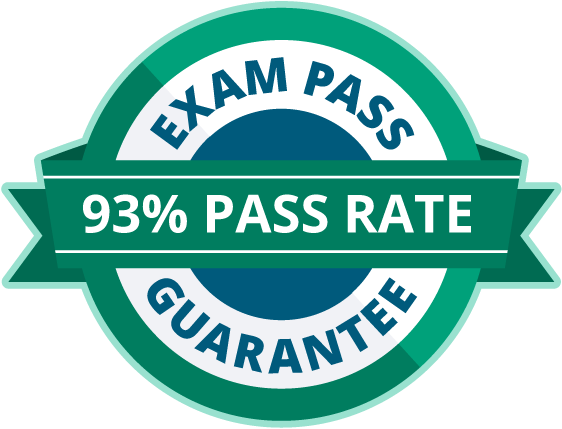 Course essentials
Boot camp at a glance
Method

Live online, in-person, team onsite

Experience

5+ years of professional experience

Meets 8570.1

DoD information assurance requirements
What you'll learn
Training overview
Get ready for a seven-day immersive training experience delivered online, in-person or in team onsite formats. Our expert instructors guide you through the eight domains of the (ISC)² CISSP Common Body of Knowledge (CBK), covering all aspects of information security. We ensure you have the tools and resources to master this knowledge effectively.
Here's what you can expect:
Training overview: Our industry-leading approach covers all aspects of information security, from developing security policies to managing risk and understanding technical security controls. We provide the tools and resources you need to master this knowledge effectively.
Exam Pass Guarantee: We are committed to your success. Our training program will equip you with the necessary skills and best practices to pass the CISSP exam on your first attempt. If you don't pass the exam on your first try, we offer a second attempt for free.
Meets DoD information assurance requirements: Our CISSP Boot Camp aligns with the U.S. Department of Defense Directive 8570.1 requirements. It is an excellent choice for DoD Information Assurance workers or contractors engaged in information security-related work.
Who should attend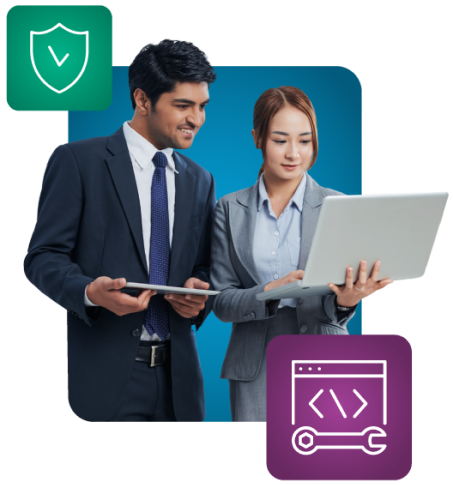 Our boot camp is suitable for individuals from various backgrounds, including:
Chief information security officers
Security systems administrators
Information assurance analysts
IT security engineers
Senior IT security consultants
Senior information security risk officers
Anyone who manages or oversees security strategies
Learn more about the pre-requirements for earning the CISSP.
Award-winning training you can trust
Ready to discuss your training goals? We've got you covered.
Complete the form and book a meeting with a member of our team to explore your learning opportunities.
This is where the error message would go.
Thanks! We look forward to meeting with you!
What's included
Everything you need to know
90-day extended access to Boot Camp components, including class recordings

100% Satisfaction Guarantee

Exam Pass Guarantee

Exam voucher

Free 90-day Infosec Skills subscription (access to 1,400+ additional courses and labs)

Knowledge Transfer Guarantee

Pre-study learning path

Unlimited practice exam attempts
What makes the Infosec CISSP prep course different?
You can rest assured that the CISSP training materials are fully updated and synced with the latest version of the CISSP exam. In addition, you'll gain access to a CISSP prep course the moment you enroll, so you can prepare for and get the most out of your boot camp.
With 20 years of training experience, we stand by our CISSP training with an Exam Pass Guarantee. This means if you don't pass the exam on the first attempt, we'll pay for your second exam at no additional cost to you!
Before your boot camp
Prerequisites
Syllabus
Training schedule
Preparation (before the boot camp starts)
Day 1

Security & risk management

Confidentiality, integrity and availability
Security governance policies and their supporting counterparts
Compliance
Global information security
Legal and regulatory policies
Professional ethics
Business continuity
Personnel security
Risk management
Threat modeling
Acquisition security
Security awareness

Security & risk management continued

Optional group & individual study

Schedule may vary from class to class
Day 2

Asset security

Classify information
Identify and document asset ownership
Asset privacy concerns
Asset retention policies
Data security controls
Handling requirements

Security engineering

Secure engineering processes
Review security engineering models
Security architecture
Web-based vulnerabilities
Mobile vulnerabilities
Embedded device vulnerabilities
Cryptography components and their relationships
Site and facility design
Physical security

Security engineering continued

Optional group & individual study

Schedule may vary from class to class
Day 3

Communication and network security

Network architecture
Network components
Communication channels
Handling network attacks

Identity and access management

Physical and logical access
Authentication of people and devices
Identity as service (cloud identity)
Third-party identity
Authorization mechanisms
Access control attacks
Provisioning life cycle

Optional group & individual study

Schedule may vary from class to class
Day 4

Security assessment and testing

Validate assessment
Security control
Management and operational controls
Analyze and report test outputs
Internal and third party audits
Security operations
Handling investigations
Investigation types
Logging and monitoring
Provisioning of resources

Security operations

Resource protection
Incident management
Preventative measures
Patch and vulnerability management
Change management
Disaster recovery
Business continuity
Manage physical security
Personnel safety concerns

Optional group & individual study

Schedule may vary from class to class
Day 5

Security operations continued

Software development security

Software development life cycle
Security for development environments
Software security
Purchased software risk

Optional group & individual study

Schedule may vary from class to class
Day 6

Optional group & individual study

Schedule may vary from class to class
What's next?
After you finish the (ISC)² CISSP® Certification Boot Camp
Completing our CISSP Boot Camp opens numerous career opportunities in the cybersecurity field. Here's a look at the future:
As a CISSP-certified professional, you can explore roles like chief information officer, information security officer, director of information security, information security manager, security architect and security engineer.
Exam Prep
What are some tips I should know when preparing for the CISSP exam?
Mastering the CISSP domains in the (ISC)² CISSP Common Body of Knowledge (CBK) gives you a well-rounded understanding of cybersecurity and prepares you for whatever comes next. The exam covers all eight domains:
Security and risk management
Asset security
Security engineering
Communication and network security
Identity and access management
Security assessment and testing
Security operations
Software development security
Read more tips on preparing for the CISSP.
After earning your CISSP, you'll also need to consider the Continuing Professional Education (CPE) credits you must earn to maintain your CISSP certification. We provide continued support through various activities such as domain-related upskilling, knowledge sharing and professional development opportunities. Learn more about the resources we offer to earn CISSP CPE credits.
Exam Process
How does the CISSP examination process work?
Wondering about the new exam format? The CISSP exam now uses a Computerized Adaptive Testing (CAT) format, which customizes questions to your level of knowledge. This new testing method has reduced exam times and the number of questions, making it more efficient and reliable. But don't worry — we provide the necessary insights and strategies to help you excel. Learn more about the new CAT exam format.
What job titles are most common for people with (ISC)² CISSP® certification?
Some common positions that this certification can help you land include:
Security systems administrator

Information assurance analyst

Chief information security officer
Average Salary
(ISC)² CISSP® Certification salary information
The job outlook for CISSP professionals is promising. The CISSP is the most requested certification in U.S. job openings, and positions requiring CISSP certification have an average yearly salary of over $124,000. However, the salary for these types of roles varies widely depending on the company's size, location, job title and other factors.

Exam Pass Guarantee
If you don't pass your exam on the first attempt, get a second attempt for free. Includes the ability to re-sit the course for free for up to one year (does not apply to CMMC-AB boot camps).

100% Satisfaction Guarantee
If you're not 100% satisfied with your training at the end of the first day, you may withdraw and enroll in a different online or in-person course.

Knowledge Transfer Guarantee
If an employee leaves within three months of obtaining certification, Infosec will train a different employee at the same organization tuition-free for up to one year.
FAQ
Frequently asked questions
What's the value in earning a CISSP certification?

The CISSP certification adds integrity and recognition to your skill set, differentiating you in the industry. It is considered the "gold standard" of information security certifications.
What career opportunities are available to CISSP Boot Camp graduates?

CISSP holders are experienced leaders sought after for job roles such as security managers, chief information security officers, security consultants and more. There is high demand for CISSP professionals, with numerous job listings requiring certification. You can learn more about career opportunities available to boot camp graduates in our

CISSP job outlook

article.
How does the CISSP examination process work?

The CISSP CAT exam is designed to be more efficient, reliable and secure. It takes up to three hours to complete, with around 100 questions tailored to your knowledge level. Read our article to learn more about

how the CISSP exam works

.
What are the renewal requirements for the CISSP?

To maintain your CISSP certification, you must earn 40 CPE credits per year, pay an annual maintenance fee and adhere to the (ISC)² Code of Ethics.
How does the CISSP experience waiver work?

If you meet specific criteria, the CISSP experience waiver allows you to waive one year of the required professional work experience. One way is if you have a security-related degree from an accredited college. The other is to hold additional credentials from the (ISC)² approved list. Learn more about how the CISSP experience waiver works.
What are the CISSP concentrations?

The three CISSP concentrations are:

Information Systems Security Architecture Professional (ISSAP)
Information Systems Security Engineering Professional (ISSEP)
Information Systems Security Management Professional (ISSMP)
Meets 8570.1 requirements
Attention DoD Information Assurance workers! This boot camp helps meet U.S. Department of Defense Directive 8570.1 requirements for department employees or contractors engaged in work related to information security.
You're in good company
The Infosec approach to teaching the CISSP material was priceless. The instructor's real-world understanding, historical perspective regarding the evolution of security and never-ending humor made for an interesting week of knowledge building.
Kurt Kopf, Freddie Mac
Before this course, I didn't understand harder CISSP concepts like cryptography. The teaching style, expertise and materials helped me understand the toughest topics. I will definitely recommend Infosec to my company and colleagues.
Myles Kellerman, Northrop Grumman
I have been in this industry for over ten years and I have never seen or heard anyone explain complex ideas and systems in such an easy-to-digest manner.
Antonio Roberto Garcia, GRA Research
Explore our top boot camps
More learning opportunities